Texas music festivals offer sweet escape
By Eric Lopez
Arts & Culture Editor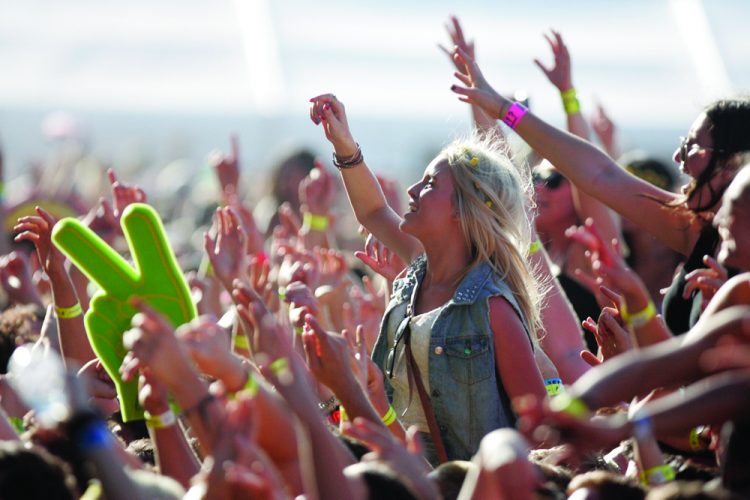 Spring break is on the way and students are likely gearing up for a relaxing week away from classes. Music festivals are a popular experience that many spring breakers will enjoy  this year.
According to billboard.com, 32 million people attend at least one U.S. music festival every year. Of those attendees, 14.7 million are millennials. A big chunk of those numbers come from spring festivals.
Texas is home to some fan favorite music festivals such as the Ultimate Music Experience 2017 in South Padre Island, the Euphoria Music Festival in Austin and South by Southwest, which occupies Austin for two weeks. An d Fort Worth hosts the first ever Fortress Festival this year.
South by Southwest March 10-19 in Austin features all forms of art, with music being the main attraction. This year, the festival will host over 2,000 artists and events at various venues throughout the city. The festival is famous for having artists announce secret shows the day of, creating another level of excitement for attendees in the city.
The Ultimate Music Experience, held at Clayton's Outdoors in South Padre Island March 16-18, is an all electronic music festival. The headliners include dance music heavy weights Marshmello, Tiësto and Zedd.
The Euphoria Festival at Carson Creek Ranch in Austin will run April 7-9. This festival allows camping for attendees and will feature some of the biggest names in hip-hop and electronic music. Headliners include Wiz Khalifa, Alesso, Young Thug, Pretty Lights, Zeds Dead, Post Malone and many more.
The first iteration of Fortress Festival will take place April 29-30 in Forth Worth's Cultural District. The festival welcomes fans of all music with headliners such as Purity Ring, Run The Jewels, Flying Lotus and S U R V I V E.
Music festivals could be called playgrounds for adults – they're that much fun. However, this extreme level of music and good vibes requires something more: preparation.
Festivalgoers should plan for specific situations before arriving. If one's group of friends splits up, have a designated meeting spot such as a large landmark on the festival grounds. Map out the area by exploring the grounds early. Most festivals allow small bags and fanny packs, which can keep things such as keys, wallets, phones and other valuables organized and safe. Another item worth bringing is a hydration backpack. The important thing is having something that can hold a substantial amount of water for the day's festivities. Portable phone chargers do not hurt, either.
Arriving prepared will set a positive tone for the event. These events are often crowded, so being aware of the surroundings is important. Do not be overly vigilant to the extent that it negatively affects the experience, but recognize when it is time to avoid an unwanted interaction.
Drink plenty of water. Dehydration is prevalent at spring break festivals because being surrounded by hundreds of people increases the body's temperature and alcohol and caffeine consumption increase dehydration, according to livestrong.com.
Guidelines and answers to frequently asked questions can be found on the festivals' websites.