By Eric Lopez
Arts & Culture Editor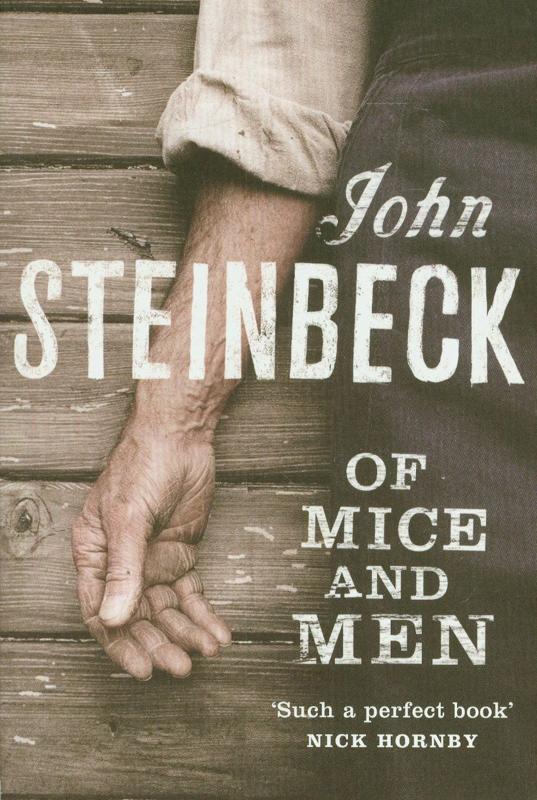 Theatre Brookhaven will show a stage adaptation of John Steinbeck's 1937 classic novella, "Of Mice and Men." Showings begin March 2 in the Black Box Theater in C Building.
The story follows two California ranch workers, Lennie Small and George Milton, who travel regularly in search of job opportunities during the Great Depression. Lennie, who is mentally disabled, lands in trouble when he touches a woman's dress. He is wrongly accused of rape, and George then acts as his protector. The book, which is required reading in many schools, is considered one of the most challenged of the 21st century, according to the American Library Association.
Steinbeck toured England, Ireland, Russia and Sweden and when he returned to the U.S., he adapted the story into a play with playwright George Kaufman, according to cliffsnotes.com.
"You know you got the meat and heart and what he intended to be in there … a lot of the dialogue is one for one between the book and the play. I love it," Darise Error, theater professor, said.
Error will direct the play and Joseph Taylor, a former student, will lead the fight choreography.
Andrew Aguilar and Steve Cave, former students, will play the lead roles, Lennie and George, respectively. Aguilar said he knew one day in his acting career he would play Lennie. "To me, the [play] is about friendship, sacrifice and the death of the American dream," he said.
Cave said he has been interested in playing George since he began acting.
"I am pleased to be working opposite my friend, as well as a great group of talented individuals," Cave said. "I got my start in acting here at Brookhaven years ago, and this has seemed like a homecoming of sorts. We're all looking forward to bringing our production to life."
Theatre Brookhaven's production of "Of Mice and Men" is a two-act play with 7:30 p.m. showings March 3-5 and 9-11 and 2:30 p.m. showings March 5 and 12.