Recycle maniacs reduce waste
By Mira Scott
Contributing Writer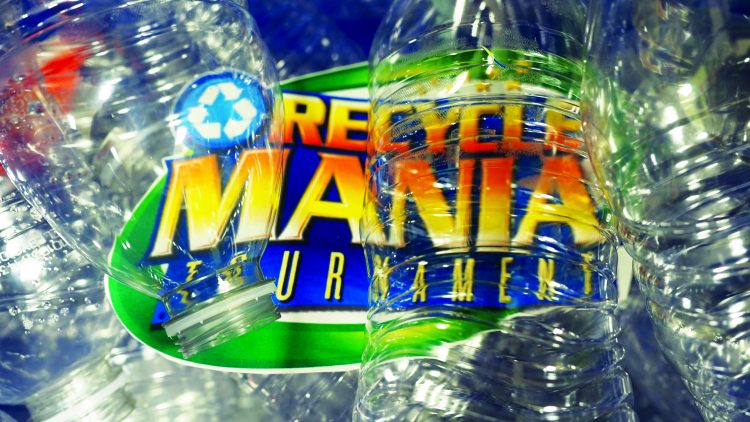 Brookhaven College is currently competing in the eight-week waste reduction competition, RecycleMania Tournament. The competition, which began Feb. 5 and ends April 2, is designed to promote recycling on campuses.
Over 300 secondary education institutions are participating, according to recyclemaniacs.org. And members of Brookhaven's sustainability committee plan to raise awareness on campus and improve the waste system.
In an email to The Courier, Carrie Schweitzer, director of sustainability, said Brookhaven joined the competition in 2012.
"We participate in the Per Capita and Gorilla categories," Schweitzer said. "Per Capita measures recycling per our campus population. Gorilla measures our recycling per pound."
Last year, Brookhaven ended the competition ranking No. 241 in the Per Capita Classic competition and No. 236 in the Gorilla competition, according to the Brookhaven website. In Texas, Brookhaven ranked No. 14 in Per Capita and No. 15 in the Gorilla competition.
Schweitzer said she hopes Brookhaven can improve its rankings. However, she said the important thing is to inform Brookhaveans about recycling.
"I love how we have so many trash and recycling cans everywhere," Thelma Martinez, a student, said. "Brookhaven makes it pretty hard not to recycle because there's always the option available."
With so many trash and recycling cans, RecycleMania at Brookhaven is a joint effort between facilities services, custodial crew and the Office of Sustainability, Schweitzer said. Facilities set up the reporting structure with RecycleMania, while the custodial staff collects the recycling and deposits it for hauling. The sustainability staff and office handle the educational outreach.
"You'd think most people know how to recycle, but I've found that is not always the case," Schweitzer said. "Improving recycling depends on all of us learning the big steps first." She said most faculty members introduce the concept of recycling to their students using mugs and reusable water containers as an example in the first week of class.