By Stephanie Salas-Vega
Associate Layout Editor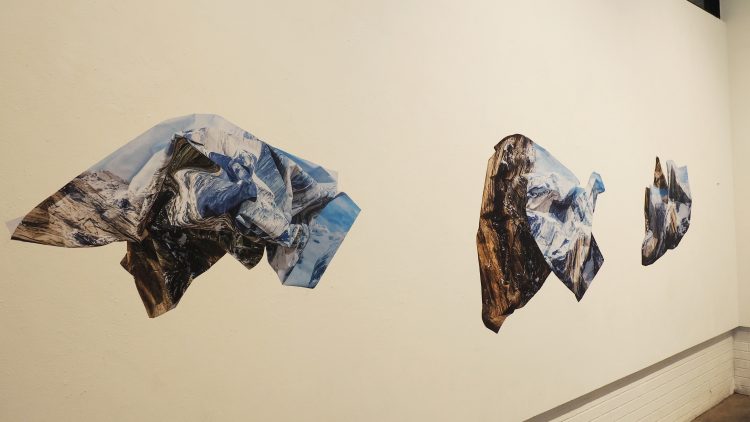 Eight mural-size prints on fabric, representing the effects digital technology has on society and landscapes, are showcased along the floor and walls of Brookhaven College's Studio Gallery. The works are part of photography-based artist Kalee Appleton's exhibition. Her exhibition, "Location Session," will be on display through March 7.
Appleton objectifies large-scale images and takes advantage of their original purpose. She creates an obviously false perspective by placing the images within existing landscapes or pairing them with a backdrop, according to kaleeappleton.com.
"Mountains III," "Mountains II" and "Mountains I" make up a collection of three fabric prints of the same snowy mountain landscape. Appleton said she purchases original images of landscapes, prints them on fabric, gives them a crumbled-up shape, photographs them again and places the photograph on a backdrop.
"Summer Valley in Sunrays," the largest print in the exhibition, consists of two different landscapes. Linda Lubar, a ceramics student, said this piece is like a sheet within a sheet.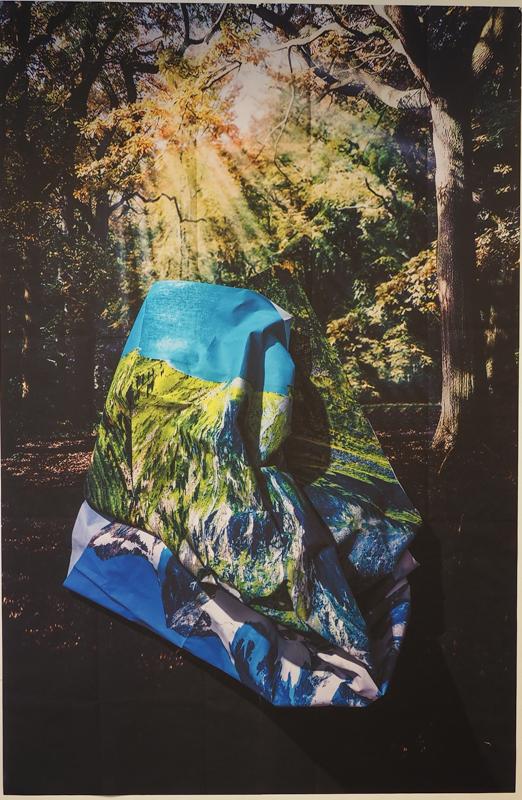 In one of her pieces, Appleton took a saturated, fabric landscape of a lake and grassy, snow-topped mountains and gave it a false perspective and sense of space. The new crumbled-up shape was then placed on a backdrop with another landscape of sunlight rays shining through a dark forest. The two landscapes contrast each other with one being saturated and the other low-lit.
"You might notice on some of the backdrops that they're really not great quality in that they pump up the saturation," Appleton said. The quality is not great because it is obvious where Photoshop tools were used to edit the backdrops, she said. She re-photographs these over-used stock images of landscapes and gives her own representation of them.
"Frosted Path in a Winter Trail" was made with the same concept. A landscape of the woods during  winter is used as the backdrop. There is a wooden deck in the lower frame which makes it seem as though the perspective is from that point. The rest of the backdrop is mostly snowy and dark. Trees are leafless with branches that create hatching lines and depth.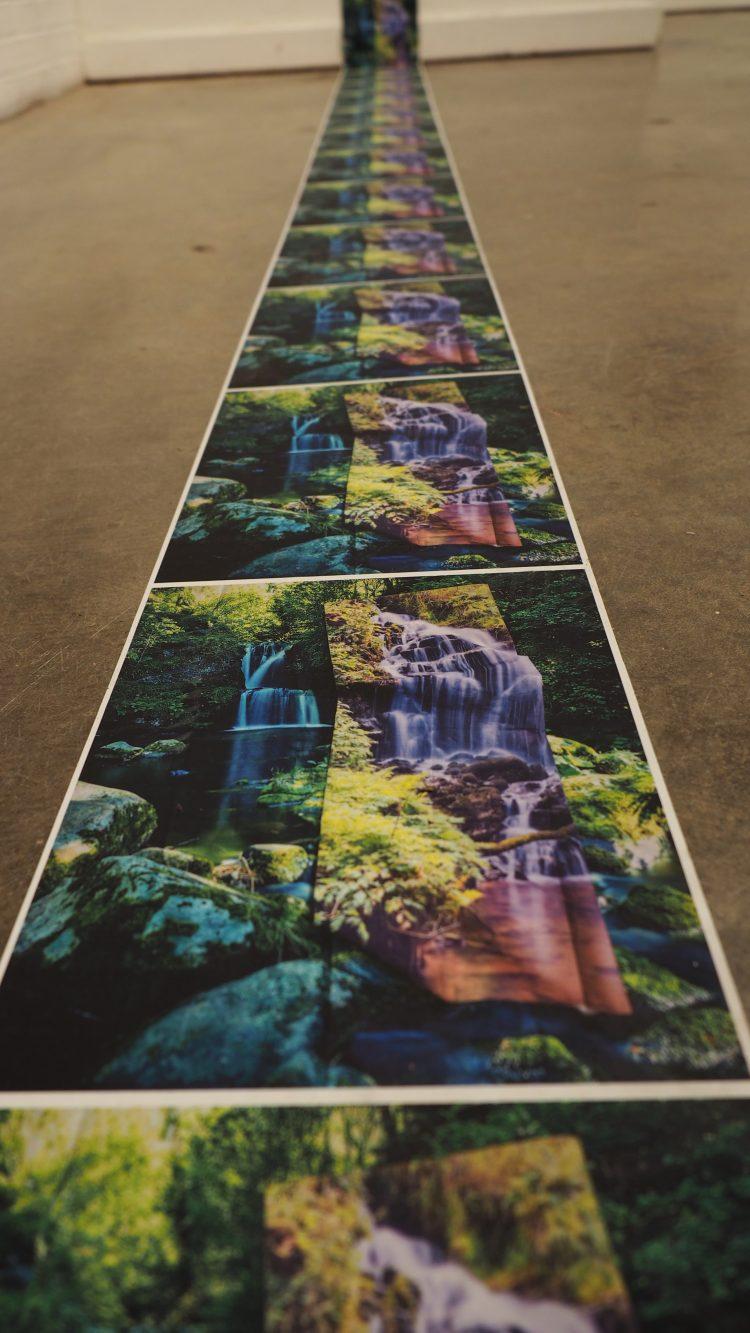 The second landscape is placed in the center of the backdrop and elongated vertically. The landscape is still given a folded shape, but not crumbled in like the other pieces. And although it is also a landscape of the snowy woods, there are more vibrant colors in the sky and trees.
"The tree is the center of attention, beautiful and bright," Krizia Aguirre, a student, said. "The surrounding trees are beautiful as well, but they're dark and crowded – indistinguishable from one another."
Appleton received a Bachelor of Fine Arts from Texas Tech University. Before attending Texas Woman's University and receiving a masters in photography. She has worked as a corporate and aviation photographer.
She is a member of 500X, the oldest art collective in Texas, according to the artist's website, where she showcases her artwork. She has exhibited her artwork in galleries across the U.S. such as Filter Space, PhotoSpiva, The Whatcom Museum and The Rourke Art Museum.