ECHS students to lead campus SGA
Two high school juniors were appointed as the 2017-2018 SGA president and vice president. 
By Juan Betancourt
Web Editor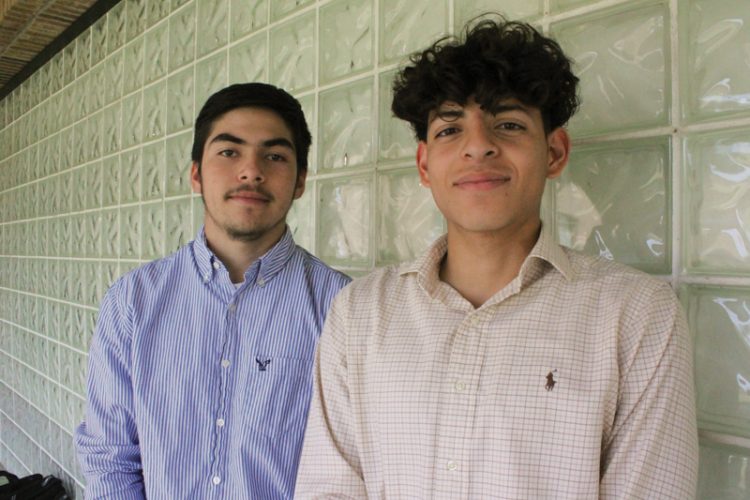 For the first time in Brookhaven College history, two Early College High School students have been assigned Brookhaven Student Government Association president and vice president positions.
Esteban Lopez, current SGA senator, ran unopposed for president, and Saul Vasquez, another senator, ran unopposed for vice president.
Because both candidates ran unopposed, the March 7-8 elections were canceled. Only one application for each position was submitted for the SGA elections. Students had until March 1 to submit their applications for either position.
Brian Borski, director of the Office of Student Life and SGA adviser, said ECHS students have been more interested in SGA than before.
"Times change, things change. Our ECHS students are more involved right now," Borski said.
Lopez and Vasquez said they are confident and are up for the challenge of running the SGA.
Lopez, a ECHS junior, said he wants to keep Brookhaven clean, focus on campus carry regulations and help international students who may be affected by the travel ban.
Lopez said he will keep the current building checkups that are assigned to SGA members. Members are assigned campus buildings and report back to SGA if they need maintenance assistance.
Fernando Sanchez, current SGA president, was a big influence for Lopez's desire to run for president. He said Sanchez guided him during his first year as senator and suggested he run for president.
"I really wanted to get involved with my community and help make a change," Lopez said. He said he also wants more students to get involved with voting and running for SGA positions.
Vasquez said he wants more feedback from Brookhaven students. His goal is to get more students involved with politics and for students to speak up more about social issues they face. He wants students to attend campus events so they can socialize with one another.
Vasquez, also a junior, said he is nervous about being the first high school SGA vice president, but said his experience with SGA and time at Brookhaven make him feel more like a college student.
"I am very glad and proud to be representing ECHS on a positon of this magnitude, and even though I am the first, I definitely do not want to be the last," Vasquez said.
Lopez and Vasquez know how SGA works. They have helped with campus events, attended meetings and have experience attending SGA regional and state conventions.
Borski said he thinks it will be more challenging for an ECHS student to run SGA, but he is optimistic about Lopez's and Vasquez's past experience.
Over the last five years, there has been only one student election. The last election took place during the 2015 spring semester.
Borski said he is not concerned by the low number of applications for SGA positions. He said about 40 members attend SGA meetings. Members tend not to run against one another because they know which of them stand out from the rest.
If candidates do not run against each other, Borski knows there is at least one person who is ready for the position.
Borski will help Lopez and Vasquez appoint students to the remaining SGA officer positions: treasurer, secretary, parliamentarian, public relations officer and special event coordinator.
Lopez's and Vasquez's terms begin Fall 2017.