Fair to offer job opportunities
By Lauren Keuning
Contributing Writer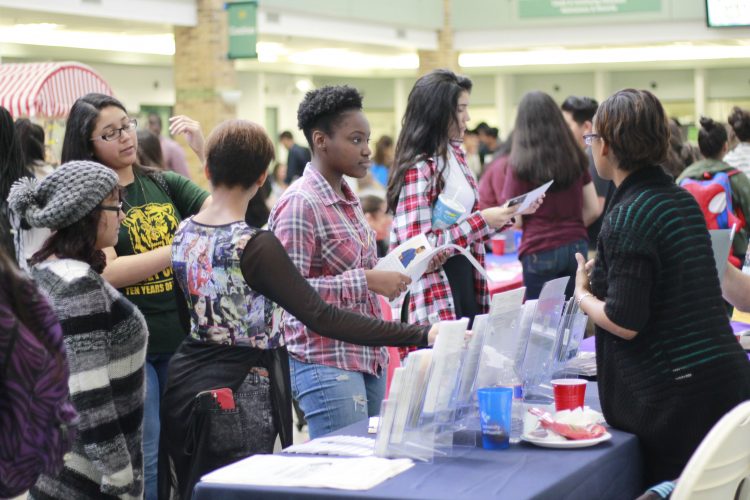 Roughly 300 people are expected to congregate in Brookhaven College's gymnasium to attend the annual Career Fair.
The Career Fair will be held from 11 a.m. to 2 p.m. April 6 in T Building and will provide opportunities for students to impress professionals from over 70 local employers, while providing access to information from a wide range of careers.
Adam Clawson, a Brookhaven senior career planning specialist, said the Career Development Center staff wants to keep career opportunities open and advertise the fair on campus as well as externally through radio sponsors, KKDA-FM K104 and KRNB 105.7.
No dress code is required to enter the event, although Clawson said dressing to impress will be sure to grab a recruiter's attention.
Clawson said attendees should prepare for the event by bringing copies of their résumé and preparing a brief speech for employers. The final Launch Box event, held from 1:30 – 2:30 p.m. March 30, will help students know who to talk to at the Career Fair and help shrink the intimidation of such a large event, Clawson said.
Another series of events hosted by the Career Development Center will focus on specific majors and fields of employment. Dominica McCarthy, director of the Career Development Center, said speaker sessions will feature three professionals from select fields talking about their career paths, followed by a Q&A
Most events will be held in Room S220, but locations are subject to change, McCarthy said. April 10 will cover the healthcare industry; April 11, STEM industries; April 12, the social science industries; and April 13, the business industry.
Students interested in registering for the Career Fair can sign up through purplebriefcase.com.