BHC offers ways to stay fit
By Junyoung Kim
Contributing Writer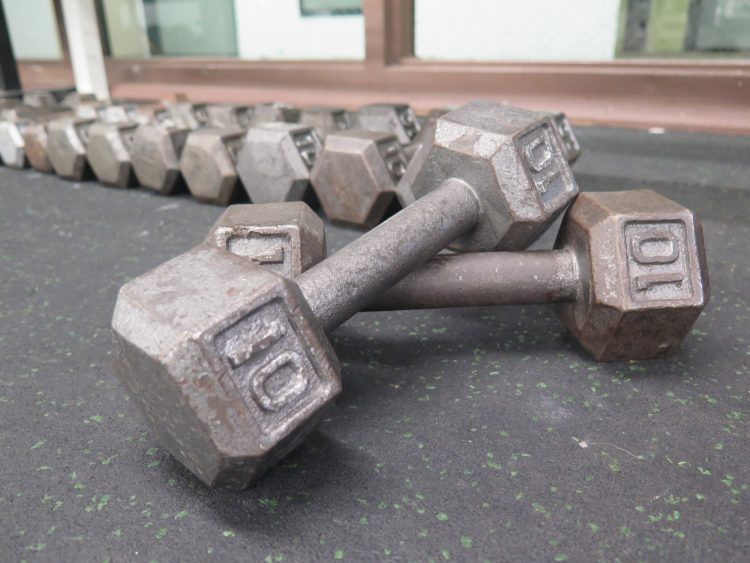 Brookhaven College offers a variety of options for students to stay healthy through sports and other health services. Many of these free options would require monthly memberships off campus.
To stay fit, students need to consistently work out and eat healthy foods. Benefits of exercise include brain cell development, improved memory retention, increased focus, concentration and stress relief, according to the American Intercontinental University.
According to Purdue University, students who worked out in their campus's gym at least once a week were more likely to earn a higher grade point average than students who visited less or not at all,
Students have to make time for exercising in their busy schedules.
"I know how important exercise is, but it's hard to make time for exercising," Seungill Son, a student, said.
Son said he could use his busy school and work schedule as an excuse for not working out, even though he says he feels tired all the time. "It's even hard to concentrate on my classes and study."
P.E. Classes
Brookhaven offers many classes where students can exercise and work out. Physical education classes available include kinesiology, yoga, dance and martial arts. Students can also explore various sports, such as jogging, tennis and weight training to stay healthy. Not all these classes are offered every semester, so students should check credit class schedules when enrollment is open.
Fitness-Oriented Clubs
Students can also join various exercise clubs focused on staying fit and promoting well-being. These clubs include the Brookhaven Baseball Club, Brookhaven Volleyball Club, Running Club and Yoga and Meditation Club, according to the 2016-2017 Student Handbook.
Those interested in joining the clubs can stop by the Office of Student Life in Room S201 or contact the club advisers or sponsors for information.
Weight Room
Another option for staying fit is using the weight room on campus, located in Room T123 in the basement of T Building. Students can save money by using the weight room instead of paying for a gym membership.
Daniel Hwang, a student, said he works out in the weight room at least twice a week. He also said he likes using the weight room on campus because he does not have to pay a membership fee like he would at a fitness center or travel far.
While the weight room is free to use, it is only open during times it is not reserved for physical education classes. Weight room hours for Spring 2017 are 2:30-6:30 p.m. Monday, Tuesday and Thursday; and 10:30 a.m. to 1:30 p.m. Friday.
Health Center
The Health Center on campus can also help students stay healthy. According to the Brookhaven Colleges website, the staff of registered nurses support student success through free or low-cost health services. Services available to students include emergency first aid, over-the-counter medications, blood pressure monitoring, vision and hearing screenings, tuberculin skin tests, pregnancy tests and rest facilities.
Anyone in need of these services or with other health-related questions can visit the Health Center in Room S072.