Student expresses life in bracelets
SaRatta Murphy, a Brookhaven College continuing education student, shares her success in the world of handmade jewelry designs.
By Jubenal Aguilar
Managing Editor
[email protected]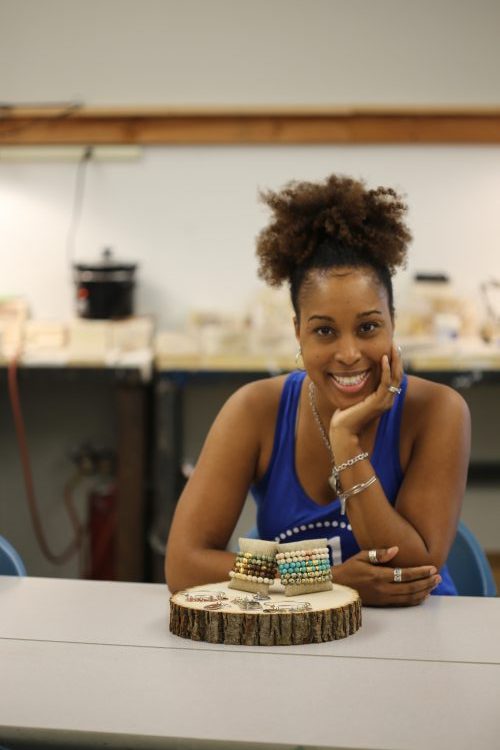 Strike after strike, a texture hammer smashes with force onto a piece of copper sheet. With each strike, the material is shaped and molded, destined to become SaRatta Murphy's next art piece – a one-of-a-kind ring. Murphy, a Brookhaven College continuing education student, is a self-taught, handmade jewelry maker.
She is also the vice president of Etsy Dallas, a local craft collective. Etsy Dallas' mission is to promote the handmade movement in the Greater Dallas area, and beyond. Murphy said the Etsy Dallas team is preparing for the ninth annual Spring Bash May 7 at Gilley's Dallas. The event will feature art from more than 70 artists, including Expressions Bracelets, Murphy's jewelry business.
As Murphy sits up straight at the workbench, she wields a hammer with confidence, knowing precisely where it will land next. She makes the art of jewelry-making look easy controlling the tools of the craft with expertise, just like the path she laid out for herself in life. She knows each detail will add personality and uniqueness to the ring.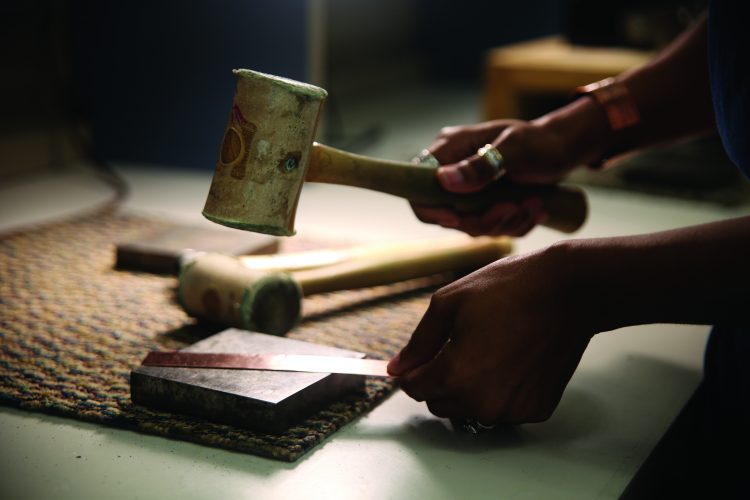 end of a new beginning
Murphy said enjoyed life through two different career paths simultaneously.
"I was a market manager for MillerCoors, which is a beverage company, and I managed a team of about 140 promotional specialists [whose] job was to promote the product and sell the product," Murphy said.
At the same time, Murphy worked as a motivational speaker for Monster's Making It Count Program. She traveled the country visiting high school and college students and spoke about personal, career and financial development.
Murphy was able to take on two professional roles in different industries because MillerCoors allowed her to work from home. "As long as I had my computer and my cellphone, I could be anywhere in the country and do my job," she said.
"It was the workaholic mentality," Murphy said. "I've watched my parents sort of struggle and I think I'm afraid of, I wouldn't say not being successful, but I want to make sure that I have everything that I need."
Not long after losing both jobs, Murphy found a new path.
EXPRESSIONS THROUGH
BRACELETS
Murphy said she decided to go into business for herself, founding Expressions Bracelets in 2012.
"The jewelry itself came from an autism walk we did with Autism Speaks," Murphy said. "My niece is autistic and we didn't have the finances at the time to buy T-shirts, so I decided to make bracelets for everyone [who] was walking with our team."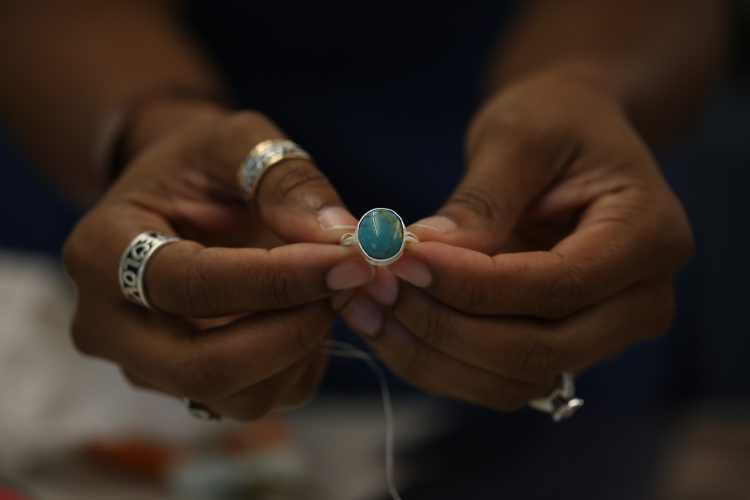 Autism Speaks is dedicated to promoting solutions for the needs of individuals with autism and their families through advocacy and support, according to autismspeaks.org.
The team bracelets were her first designs, created from store-bought beads.
She said her boyfriend at the time and now-husband, Yusef Murphy, encouraged her to continue making jewelry. She did not know whether anyone would buy her creations.
"I put them up on Etsy and within a month we had sold over $1,500s' worth. And within six months, it was my full-time job," SaRatta said.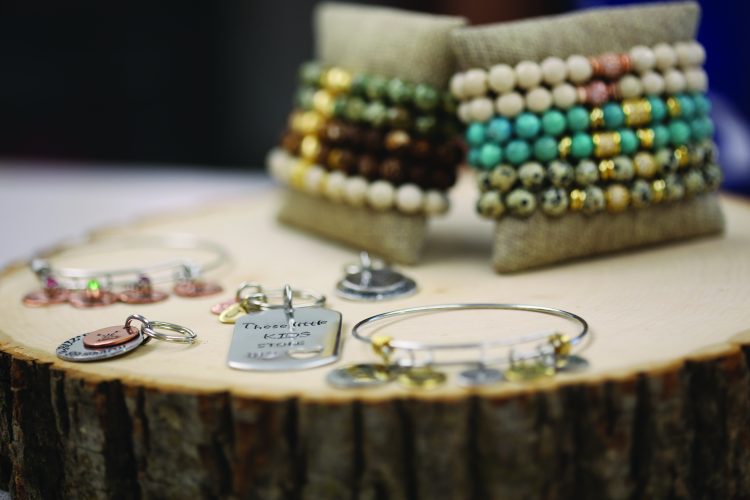 Originally a beaded bracelet business, Expressions Bracelets transitioned into hand-stamped jewelry made from copper, brass, aluminum and stainless steel, SaRatta said. The company also sells mantra-based jewelry.
"The whole point of [our company] is, 'Your story on our jewelry,'" SaRatta said.
Currently, Expressions Bracelets is sold in 22 boutiques across the U.S., as well as shops in Canada, Iceland and Russia.
At Brookhaven, SaRatta is taking an introduction to jewelry-making class. "Sue is teaching us the basics of soldering," SaRatta said. "She's teaching us the basics of jewelry making." The class works with copper, brass and sterling silver.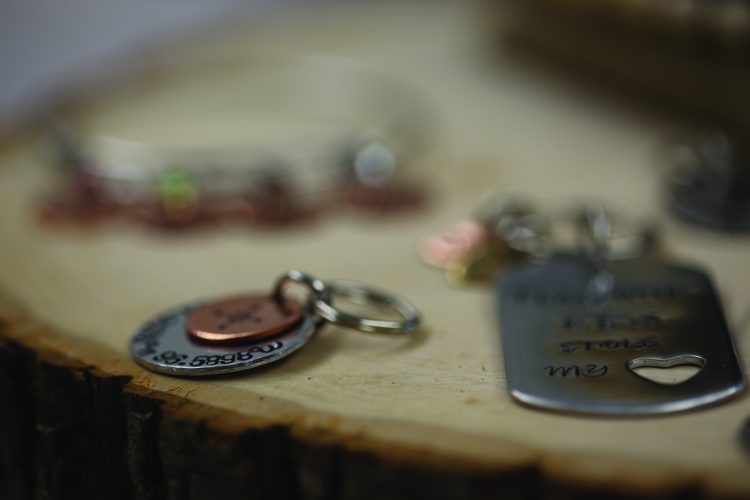 Sue Gordon, the class instructor, said SaRatta has a great sense of design because of her background in jewelry making.
Gordon said SaRatta has an openness to continuously learn new jewelry-making techniques. "[It] makes me enthusiastic about what I do," Gordon said about SaRatta's dedication to the class.
SaRatta said she bought a torch to incorporate soldering techniques into her jewelry business. "I've self-taught myself a lot on YouTube, but there is something about the hands-on experience with a teacher that can help you," SaRatta said.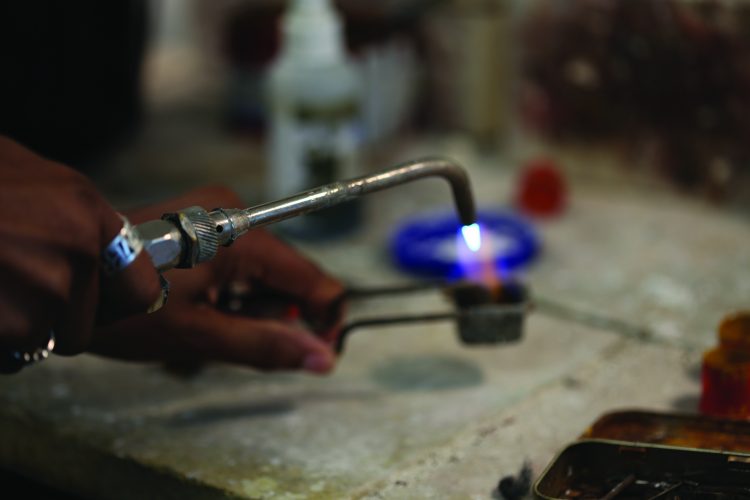 DRIVING FORCES
SaRatta was born and raised in Oak Cliff, a borough of Dallas. "I moved out to go to college in 1995 and I went to The University of Texas at Dallas," SaRatta said. She majored in sociology. "I did nothing with [it]," she said. "Absolutely nada."
SaRatta is motivated by her family, she said. "I watch them and I know that I want to make sure that they are OK in their later years and … that they are happy and proud of me," SaRatta said.
Another driving force behind her motivation is Yusef. "He is the reason that the business has been able to expand as much as it [has] because he helps me think a little bit outside of the box when it comes to growing," SaRatta said. "I like to do things all myself, but he has helped me see that we need to hire people."
However, SaRatta said, her business has also been one of her biggest obstacles. "My business is my baby," she said. "Handing my business over to someone and allowing them to work it for me has been a huge obstacle for me because I want to micromanage almost every aspect."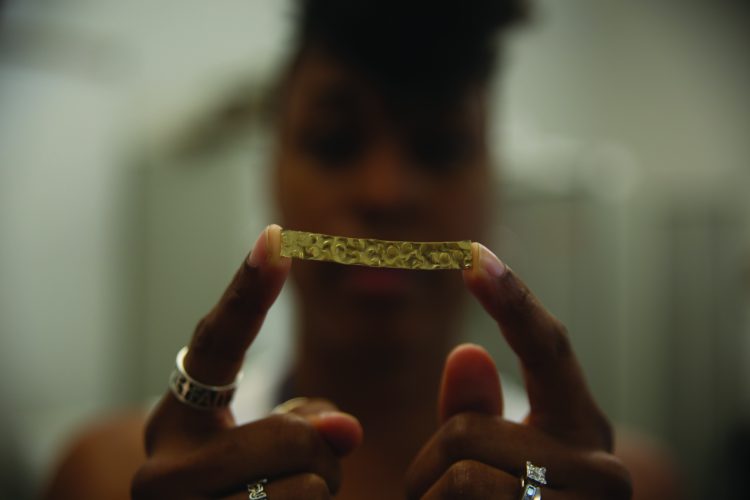 THE SKY IS THE LIMIT
Looking to the future, SaRatta said she wants to return to public speaking. "I want to teach other women how to start their own businesses," she said.
SaRatta offered advice for those seeking to follow her footsteps. She said, "Do your research [and] be persistent and consistent in the same thing."
SaRatta said she defines persistence as sticking to the goal and consistency as doing the same thing across the board. "A lot of times we jump around different things," she said. "Consistency means if you are going to do something, do it across the board – your brand is consistent, your website is consistent with your brand and your social media."
SaRatta is also taking flight lessons to obtain her private pilot license. She said she needs about 40 hours before she accomplishes this goal. Afterward, she will be able to fly anywhere in the world with passengers on a private jet.
"It comes from the fact that I had never been on a plane until I was about 25, and it was after 9/11 and I was deathly afraid of planes," SaRatta said. "And I like to conquer fears. When I started traveling for  Making It Count, I became so comfortable with planes I was just like 'Oh, this is the best way to travel.'"
SaRatta says her goal is to retire in 15 years and travel the world on a chartered plane. "If I don't have any children," she said. "That'll be an awesome way to [retire]. To charter a plane and go for it."