DFW to see solar eclipse
Brookhaven College will experience an eclipse on Aug. 21 2017.
By Infinity Holloway
Contributing Writer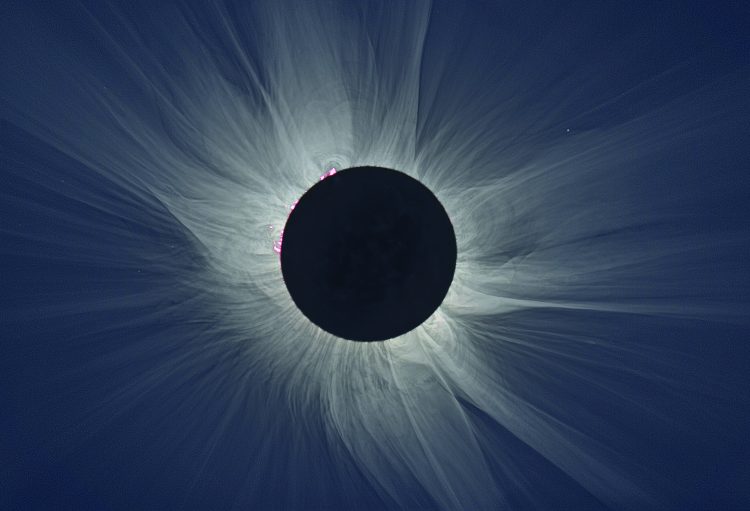 For the first time in 38 years, a total solar eclipse will be visible in the continental U.S. On Aug. 21, the sun, moon and Earth will align to cast the entire U.S. into varying degrees of darkness for a full two minutes, according to Astronomy Magazine. Not all cities will experience total darkness. Dallas will expect to experience a 76 percent total darkness, according to astronomy.com.
Anahita Sidhwa, astronomy and physics department chair, said the solar eclipse will begin at 11:40 a.m. in the Dallas-Fort Worth area and will reach its maximum, or darkest point, by 1:09 p.m. The eclipse will end at 2:40 p.m. While the sun is covered, the corona around the sun will be visible. During a total solar eclipse, it is safe to view the sun with the naked eye, but never during the partial phases of it, according to NASA. There are special viewing glasses for the eclipse, which will be provided on campus by the astronomy department.
The astronomy department will host an event on campus for students, staff and faculty to view the solar eclipse. The exact details of time and location are not available, but will be determined before the eclipse.
Wesley Hart, an astronomy student, said, "I'll be on campus for it, so I'm going. I don't know if I am excited for the event, but I am interested."
The eclipse will occur on the first day of fall semester. "Start making decisions about your locations now, and be careful to make sure there are clear skies in that location," Sidhwa. According to earthsky.org, the top three places to view the eclipse are Madras, Oregon; Snake River Valley, Idaho and Casper, Wyoming.
Sidhwa said there will be another solar eclipse April 8, 2024, and Dallas will experience complete totality.