Revolutionary professor shares past
Jamileh Stroman a Brookhaven professor talks about how she learned to stand for her beliefs.
By Stephon Smith
Staff Writer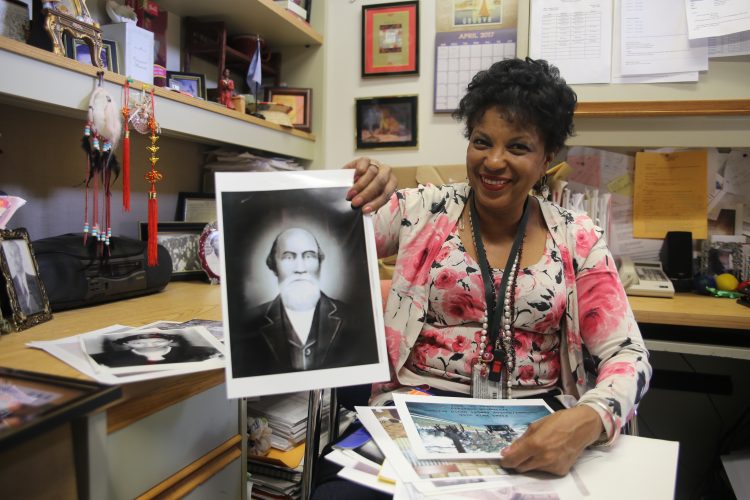 On an ordinary day, a two-car convoy makes its way through  city streets.  The lead car comes to an abrupt halt. A young bodyguard readies the sub-machine guns at her feet in the trailing car to defend the occupants in the lead car from any possible threat. It was just another day at the office for Jamileh Stroman, a Brookhaven College English for speakers of other languages professor. Her tasks for the day included protecting Angela Davis, a well-known activist, author and educator.
Stroman was ready for anything. But it was a false alarm. Davis had just set an ashtray on fire with the contents of her pipe.
An Army brat born in Fort Jackson, a base outside Columbia, South Carolina, Stroman was raised by her parents. Her mother was a school librarian with a doctorate and her dad served in the U.S. Army.
Stroman said her father returned home to South Carolina where he taught psychology after retiring. "He was Col. Stroman and Dr. Stroman and I use to call him Col. Dr. Daddy," Stroman said. During her youth, she moved around a lot mostly in the southern states and Germany, settling in the West Coast.
"Both of my parents taught and both of them were [service-oriented], so I started teaching while I was getting my master's degree at the University of Oregon," Stroman said.
While in college, Stroman said she worked with a group of students from various countries called the Third World Student Coalition. "Working with them is how I met Angela Davis and was her bodyguard a couple of times," she said.
After graduating, she taught at the university and got involved with the local YWCA where she became president of the board of directors.
Stroman said she rubbed shoulders with various freedom fighters, such as Cesar Chavez, a prominent union leader and labor organizer who founded the National Farm Workers Association in 1962, and Nikki Giovanni, a poet. As vice president of the City Women Commission, she helped bring Rosa Parks to the city.
"I remember seeing [Rosa Parks] and being surprised at how small she was and all I can remember thinking is, 'If she went through all of that being that small, then who has an excuse not to stand up?'" Stroman said.
Growing up, Stroman said she learned at an early age to stand up for what is right and fight for what she believes in. Her parents were members of the African Methodist Episcopal Church, also known as AME, where they taught Sunday school. Stroman said that is where she began to learn to stand up for herself.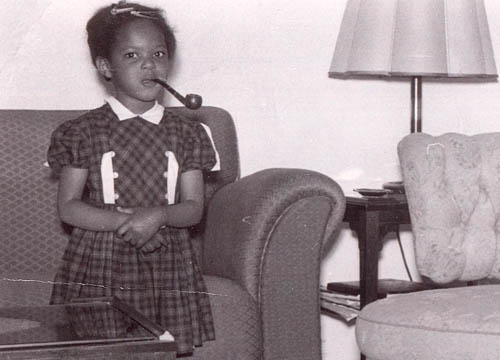 But Stroman said her parents were not the only ones who inspired her to stand up for herself. Her uncle, John Stroman, was involved in the events leading to the Orangeburg Massacre of 1968 where a group of black students were turned away from a segregated bowling alley in Orangeburg, South Carolina. She said John was the one who accompanied the students after they were turned away.
"When the students went to the bowling alley and were told they couldn't bowl [the next day] because they were black, my uncle took them back to the bowling alley, which basically precipitated the Orangeburg massacre," Jamilieh said.
Jamileh said her neighbors also inspired her to stand up.
She said her neighbors once hid Thurgood Marshall, the first black associate justice of the U.S. Supreme Court, when his life was threatened.
Jamileh said she has taught ESOL full-time at Brookhaven for 28 years. Along side teaching, she is close to finishing her two-year music degree to add to her three bachelor's degrees in German, Spanish and history; a master's degree in linguistics; and a doctorate in higher education administration and community college leadership.
"I try to bring things into my classroom all the time," Jamileh said. "I think there is a lot to be done right now with what's happening in the country. There are many ways to fight, and being an educator is one of them."
Giang Nguyen, an ESOL student, said, "She's been through her life and has become a doctor and she's still studying for her interest so it inspires me to do what I want to do in life and that it's never too late."
"I appreciate someone who knows how to express themselves and that's what Jamileh does," Sheri Van Court, a professor of ESOL, said. "She's not afraid to tell people how she feels and I appreciate that because it helps me be more open about my thoughts and expressions. When she starts talking about an issue I have my support system."
Jamileh said: "You get tired. But there are many ways to fight. You can always switch up and fight a different way. I no longer carry a sub-machine gun or a pistol in my purse, but I am still trying to teach my students to stand up for themselves and their culture."