DFW group set for marijuana march
By Clayton Rushings
Contributing Writer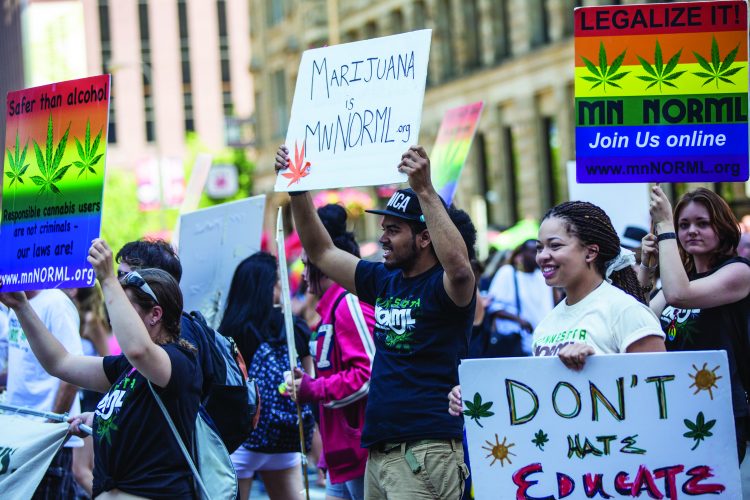 Marijuana advocates will take to the streets of Fort Worth May 6 to rally for the end of marijuana prohibition. The Marijuana March of North Texas, part of the 2017 Global Marijuana March, will be from noon to 5 p.m. in Burk Burnett Park, according to dfwnorml.org. The march will be sponsored by DFW NORML, the local chapter of National Organization Reform of Marijuana Laws.
According to DFW NORML's website, the march will be a free festival-style event. Live music, speakers, vendors and food will be among the activities planned. The main event will be a march through the streets of Fort Worth to the Tarrant County Courthouse, according to the group's Facebook event page.
The march aims to inform people of current laws and new studies being conducted in the name of cannabis as well as protesting for full legalization of the cannabis plant, Shaun McAlister, director of DFW NORML, said.
Speaker at the march will include lawyers, doctors, patients and veterans, among others, McAlister said. The speakers will talk about how to help change marijuana laws in Texas.
McAlister said he estimates an attendance of approximately 5,000 to this year's event. Howeverr, DFW NORML board members predict the attendance to be higher, McAlister said.
The march will touch on subjects concerning medical and full legalization as well as old and new laws to help people understand where Texas marijuana laws currently stand.