Weed convention highlight pot industry
By Eric Lopez
Arts & Culture Editor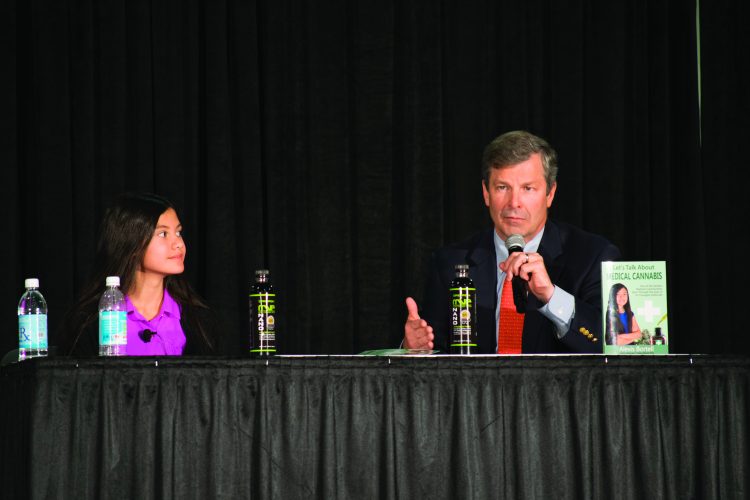 I attended the Southwest Cannabis Conference & Expo in Fort Worth April 21-23 and saw a side of the cannabis industry I knew about, but never thought I would get to see up close. The second annual SWCCEXPO took place in the Fort Worth Convention Center.
Demitri Downing, a former prosecutor and defense attorney, said he is one of the designers and owners of SWCCEXPO.
"We designed it as an emerging market expo to bring information, dialog and discussion to emerging markets like Texas," Downing said. "So that individuals get together in a professional atmosphere and network and learn from each other, advancing the cause of medical marijuana legalization or adult use legalization if the market demands it."
The convention hosted pioneering doctors and business owners who sold everything from apparel to extraction labs to cannabidiol-infused honey. Cannabidiol, or CBD, is one of the chemical compounds in cannabis. Unlike tetrahydrocannabinol, or THC, CBD is non-psychoactive meaning the user doesn't get the high, according to The Denver Post. However, both share many healing properties.
PRO ATHLETES PRO CANNABIS
The convention kicked off with Pro Athletes Pro Cannabis, a social and networking opportunity for guest speakers, exhibitors and attendees, which included former NFL players Darren Long and Eddie "Boo" Williams, and Dr. David Nathan, board president of Doctors for Cannabis Regulation. They discussed how medical cannabis can aid players in their recovery and its safety compared to prescription drugs.
Although cannabis prohibition and ways to fight it were a hot topic, some people were still reluctant to share their opinions because cannabis is illegal in Texas. One attendee was hesitant to share her opinions for fear of affecting her spouse's physician practice.
DAY TWO
The stereotypical stoner vibe was absent at the convention. Attendees and exhibitors wore suits and ties, aside from one person in a tie-dye T-shirt. Professionalism was in the air. Isles of booths filled the convention halls, showing the latest in cannabis testing technologies, CBD products, dispensary licensing and business advice, industrial hemp products, advocacy groups and, of course, a variety of handmade glass and water pipes.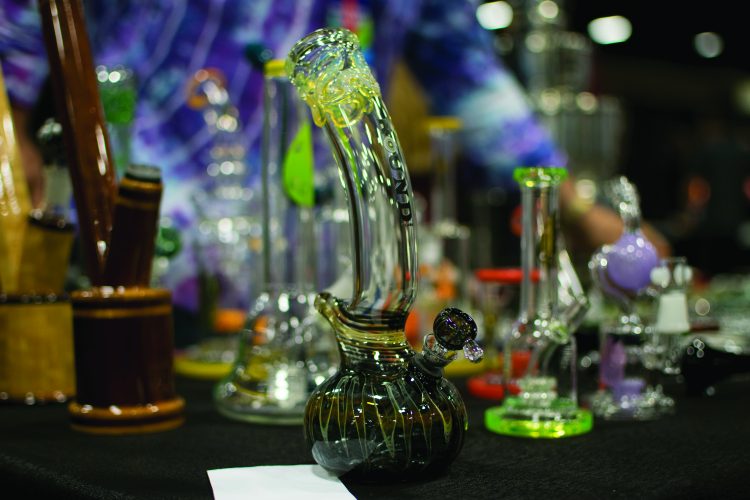 The potential business opportunities cannabis can offer is huge with multiple markets available. Green Spring Technologies, a Fort Worth-based company showcased 3-D printed plastic products made from hemp. Bee Delightful, a non-profit organization that advocates treatment-free bee keeping, recently unveiled a product called Cannabees, CBD-infused honey.
TREATMENT OPTIONS
CBD is a topic of discussion for medical cannabis thanks to its healing properties and ability to fight seizures. The event featured Alexis Bortell, a 12-year-old from Colorado. She spoke to attendees about how her life has changed since becoming a cannabis user and how prohibition affects her. Alexis said she has intractable epilepsy and takes CBD oil everyday. And although Texas allows the use of CBD, the dosages the law permits is not enough to properly treat her seizures. She is also the author of the book "Let's Talk About Medical Cannabis."
David Simpson, a former Texas State Rep., who is in favor of cannabis legalization, joined her on stage.
"This is no longer the seed of the devil," Simpson said. "This is a plant from God."
Green Well, a Houston-based organization, hopes to be one of the first legal and licensed companies to dispense cannabis in Texas under the Texas Compassionate Use program to epilepsy patients, Scott Bier, chief executive officer of Green Well, said. The program allows licensed physicians to recommend CBD treatments to epilepsy patients,
"Our CBD will be grown at our cultivation center, extracted, produced on premises and then sold at our dispensary," Bier said.
"We can do a lot of good with this medicine," Bier said. The Texas government is learning as they go with this new regulation, but the officials he has met with don't have a problem with CBD treatments.
Genifer Murray, owner of Genifer M. Luxury Jewelry, opened one of the first cannabis testing labs in Denver in 2010, testing for potency, health and safety. Murray has also done science consulting and lobbied for cannabis legalization in Washington D.C. with the National Cannabis Industry Association.
GOVERNMENT INVOLVEMENT
Marijuana is listed as a Schedule 1 drug under federal law. "The U.S. government has a medicinal patent on the medicinal benefits of marijuana," Murray said. "If it's not medicinal, why does the United States have a patent on it?"
Murray said the plant has over 500 constituents. "THC is one of over 100 cannabinoids in the plant and is the only cannabinoid known to get you high. We're just scratching the surface when it comes to cannabis medicine," she said.
"Lets just say if pharma, or whoever found this plant in the middle of the jungle right now, they would've hit the jackpot," Murray said. The 90 years of propaganda is why the plant remains so taboo, she said.
Day Three
One of the main events on the last day of the convention was similar to Pro Athletes Pro Cannabis, hosted by Nathan; Treyous Jarrells, a former NCAA football player; and Marvin Washington, a former NFL player.
Nathan said cannabis used to be taught in medical school, but instruction was vague. He said that is perhaps why many doctors do not advocate for medical use. Jarrells and Washington talked about their health after retiring and the safety behind CBD treatments compared to prescription treatments.
"I've seen guys leave the NFL addicted to pain pills, but never marijuana," Washington said.
Another main focus of the panel was how to end cannabis prohibition with grassroots movements. "We're an unorganized truth against an organized lie," Washington said.
It's conventions like SWCCEXPO that help inform and generate support for cannabis legalization. From the medical science to our government regulations, the convention showed that there's so much support for cannabis besides the stereotypical stoner. Though it is still illegal in Texas, optimism for cannabis legalization continues to grow. The more people educate themselves on cannabis, the sooner it can start being treated for what it is – a plant.