By Lauren Keuning
Contributing Writer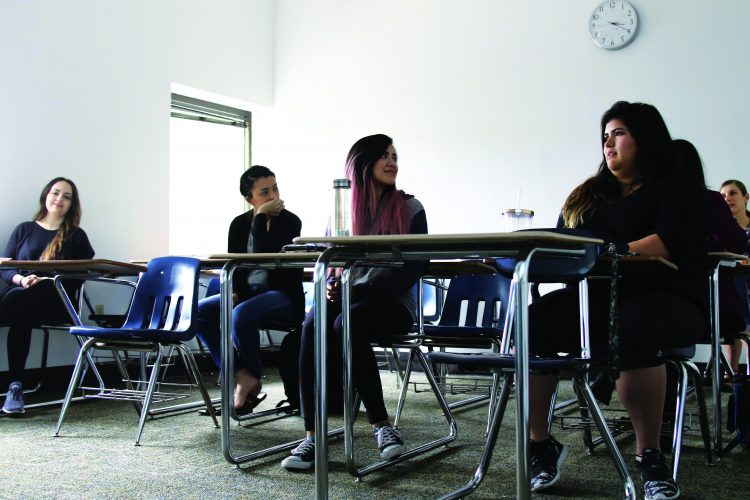 Women make up more than half of the American population, according to a 2016 census, but are underrepresented in the U.S. political leadership ranks. In Congress, 104 of the 535 seats, or about 19.4 percent, are held by women, according to the Center for American Women and Politics. Of those 104, 21 are in the Senate and 83 in the House of Representatives.
The push for parity in office has been fueled by feminists for centuries, Ari Hayaud-Din, a Brookhaven College student and Brookhaven IGNITE president, said. However, there is still work to be done despite the progress made – that is the foundation of IGNITE – Hayaud-Din said.
The movement has made way for programs such as IGNITE to preserve the momentum started by our ancestors in the mid-18th century, Hayaud-Din said.
"IGNITE is a national organization geared toward installing political ambition in women," Hayaud-Din said.
"Since our inception in 2010, we have established powerful evidence that IGNITE's model builds political ambition in young women," Anne Moses, founder and president of IGNITE, said in a statement on ignitenational.org.
IGNITE encourages women to be active in politics, whether that means running for office or staying aware of gender representation in government, Hayaud-Din said.
Asmara Saleemi, a government professor, brought IGNITE to Brookhaven. As the organization's adviser, Saleemi appointed Hayaud-Din to her role as president in the Fall 2016 semester, Hayaud-Din said.
Hayaud-Din said she learned about the responsibility of staying engaged and being aware of what is going on in politics. She said she improved her confidence and public speaking abilities and reaffirmed her passion for political involvement through her participation in IGNITE.
IGNITE has programs in California, Colorado and Texas, according to ignitenational.com. Members have the opportunity to attend two conferences each year. One of the conferences is the annual IGNITE Texas Young Women's Political Leadership Conference held in February.
Christina Reyes, a student, attended this year's convention Feb. 25 and said her favorite part was being surrounded by other women with like-minded goals.
Hayaud-Din said not all members have to be in pursuit of a career in politics, or female, to join. "Even if you're a guy, just join us to make yourself more aware," she said.
Paula Vasquez, a former student, said she learned of the program after interviewing then-club-president Sandy Gonzalez for an assignment in 2014 for The Courier. Vasquez said her interest was piqued even though she had little interest in politics.
"Although I'm not involved in politics, I believe IGNITE is a great way to stay informed and be involved with what is going on in your community, network with inspiring individuals and allow them to motivate you on a personal level, even outside of politics," Vasquez said.
Brookhaven IGNITE hosts meetings every other week, generally held at 3 p.m. Wendesday in Room S064, though location and time may vary.
IGNITE also sponsors events on campus throughout the year, such as the Equal Pay Bake Sale to raise awareness of the gender pay gap in America.
To get the most out of IGNITE and the benefits offered through the program, attending the meetings is important, but not necessary, Hayaud-Din said. Students can keep up with upcoming events and current politics through a weekly email update.
Brookhaveans interested in more information on events or wanting to sign up for weekly email updates can visit Brookhaven's website and search for IGNITE in the Student Life tab.