Technology aids most in cheating
By Diamond Victoria
Editor-in-Chief 
[email protected]
PART THREE OF A THREE-PART SERIES IN ONLINE CHEATING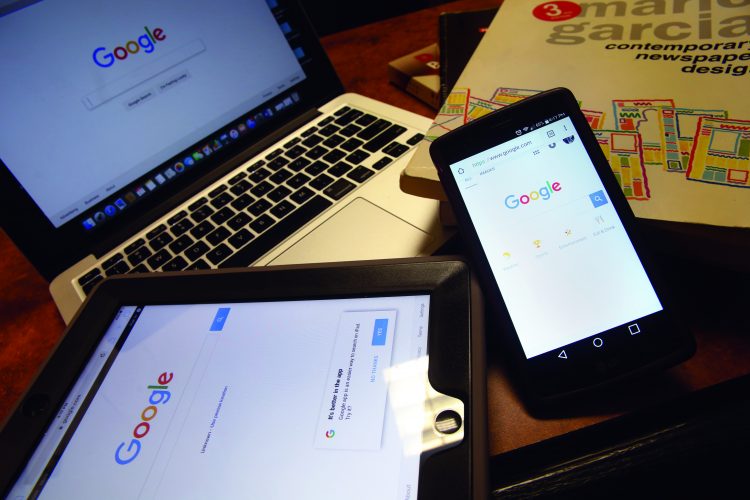 Technology in today's educational system has rapidly improved since computers were first introduced in the classroom. But with the benefits of software advancements come drawbacks. And with so many online classes available to students, educators must find ways to beat technology's sway on students who use it to cheat.
Ahad Hayaud-Din, a Brookhaven College government professor, said publishing companies, whose content professors adopt to teach coursework, aid in removing test and quiz answers from the internet.
"The publishing companies are our best friends when it comes to tracking down the cheating services that are out there," Hayaud-Din said. He said he recently conducted his own investigation into an incident regarding a student who consistently scored perfect grades on their quizzes and found that all of the quiz answers were available online.
Hayaud-Din said it is the educator's responsibility to the people whose content they adopt from the publishing world to combat quiz and test banks being posted online. However, many other methods besides posting answers to a website are available for students who want to cheat.
Kessler International, a company that performs private investigations and digital and business forensics, surveyed 300 college students in 2017 and revealed high percentages of students admitting to cheating in school in one way or another, according to the company's website.
According to the survey, 79 percent of students said they plagiarized material from the internet at least once, 42 percent said they purchased term papers, essays and theses online, 28 percent said they paid for a service to take their online classes for them and 72 percent said they used their phone, tablet or computer to cheat on assignments.
Services, such as No Need to Study, claim to offer to take entire courses for students, guaranteeing specific letter grades up front, according to the company's website. But the cost of the services can equal or exceed what the student already pays for tuition. "If you're going to spend all that money, why not just go to a diploma mill?" Hayaud-Din said.
But David Griggs, a criminal justice professor and practicing attorney who also worked for the Federal Trade Commision for 20 years, said some consequences of using services such as No Need to Study can include identity theft and expulsion from school. He also said he thinks the website is a scam. "I think students who waste their money on something like this may not get what they want," Griggs said. "They'll end up spending a whole lot of money on something that shouldn't be allowed in the first place."
Countermeasures available to Brookhaven professors who teach online include Respondus LockDown Browser and SafeAssign. Respondus prevents students from opening up other browsers on their computers to search for answers online. SafeAssign is a service that scans and detects plagiarism in papers, comparing the papers to others from different databases, according to Blackboard, a service that manages online classrooms.
"SafeAssign is really effective as long as students aren't paying someone to write their papers for them. Because then I just simply don't know," Hayaud-Din said. And to cut down on the likelihood of students cheating in his classes, Hayaud-Din said he has done away with tests and promotes writing and critical thinking instead. "Tests hold the most value. So just do away with them," he said.
The resources available for Brookhaven instructors to utilize the efforts to prevent online cheating have not been made mandatory. However, Hayaud-Din said he thinks they should be.
"When students hide behind their computers, they feel more empowered," Hayaud-Din said.