Wranglers herd Bears into corner, 3-0
By Willie R. Cole
Senior Photo Editor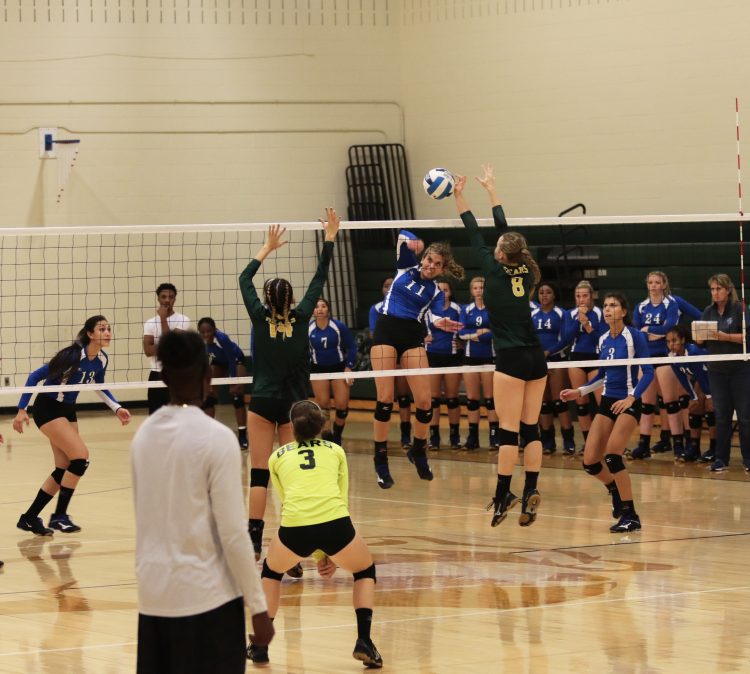 The Brookhaven College Lady Bears volleyball team lost their first match of the season 3-0 against the Cisco College Wranglers Aug. 22.
The Bears fought until the end, but the Wranglers' offense and defense got the best of Brookhaven.
Diving after spiked balls, passing at will, attacks and a few kills were not enough for the Bears to achieve a victory over the Wranglers.
Cisco took the first set 25-16, but the Bears were not going down without a fight.
Both teams went back and forth on the scoreline during the third set, but Cisco took the set 25-19. In the final game of the match, Cisco overpowered the Bears for a 25-22 win.
As of press, the Bears hold a 2-8 overall record and have not faced a conference opponent yet. Brookhaven's next home game will be against Seminole State College Sept. 12.