By Monica Briceno
Contributing Writer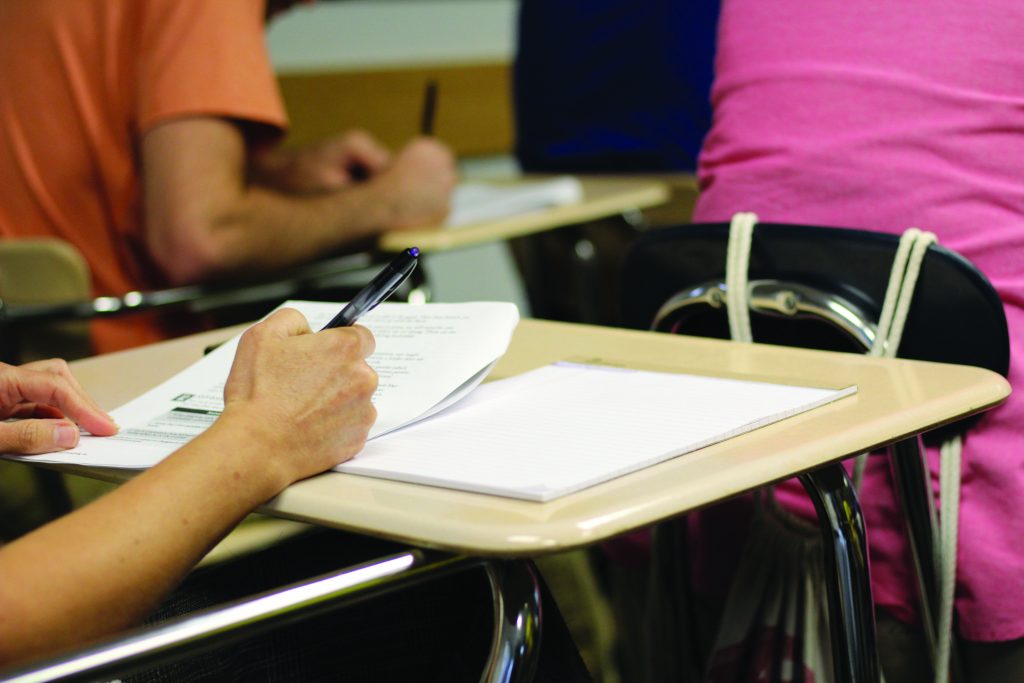 Deloitte's 2016 Global Human Capital Trends report states that executives consider soft skills important in the workplace to foster employee retention, improve leadership and build meaningful culture, according to Forbes. Brookhaven College's Career Development Center provides career planning, job search help and other services to current students, graduates and former students planning to enroll to Brookhaven College, according to the Brookhaven website.
Students will receive an Occupations/Workforce Skills Certificate if they attend five of the seven sessions offered in September, according to the Brookhaven College website. The certificate can be added to a resume to show completion of the requirements from the Career Development Center.
"I wanted to get the certification and some extra credit for my class, but I also realized that these [are] skills that I [will] use in future jobs," Autumn Skipper, a student, said.
McCarthy said this is the fourth semester the soft skills workshops are offered. McCarthy said she constantly hears from employers that graduates have the knowledge, but lack the soft skills to be productive in a professional work environment.
Soft Skills sessions include basic competency skills such as team synergy, leadership and communication, McCarthy said.
Students who attend the workshops not only know that it benefits their future, but also serves as an extra credit opportunity from some professors.
McCarthy said she is hopeful and eager to share her knowledge with as many students, staff and faculty as possible. "We have grown every semester," McCarthy said. "One of our goals as a department is just to increase the percentage of certificates that we award specifically for Soft Skills."
McCarthy said she the CDC provides other services, but the Soft Skills workshops are the most meaningful and important series of workshops they provide.
To reach students, McCarthy said, the CDC uses Facebook, Twitter, Instagram, Snapchat and LinkedIn. She said emails are also sent through their Bear Network which is where job postings and internship opportunities are available.
The Bear Network also serves as an event management platform where CDC events are announced. "It allows us to email through the platform directly to students for different events pertained to their degree or depending on whether they're graduating so that our primary focus on advertising through that platform," McCarthy said.
Carol Williamson, a student, said, "My psycology teacher told us we would get extra points and I know it's really good for my resume." McCarthy said though some professors offer the extra credit opportunity, most students still do not know about the benefits of attending the workshops.