Brookhaven remembers 9/11 on 16th anniversary
By Khoa Nguyen
Contributing Writer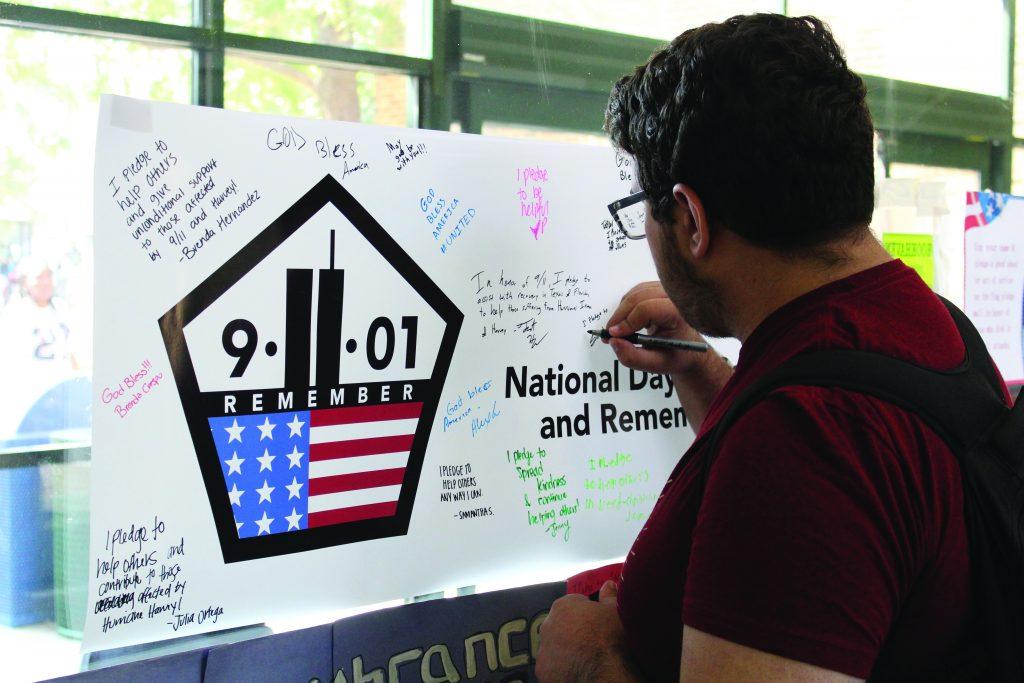 A day of remembrance was held Sept. 8 in the S Building lobby to remember the victims of the 9/11 attacks and honor the first responders of Hurricane Harvey.
Anthony Krajewski, service learning coordinator, organized the event. He said both tragedies show the importance of socially bringing people together and their impact on America.
Patriotic posters with pledges by student remembering 9/11were displayed and documentary showing footage of the attacks was played in Room S220.
Displays were sent up showing information about the first responders of Harvey. Krajewski helped answer questions from students that wanted to learn more about the work of first responders.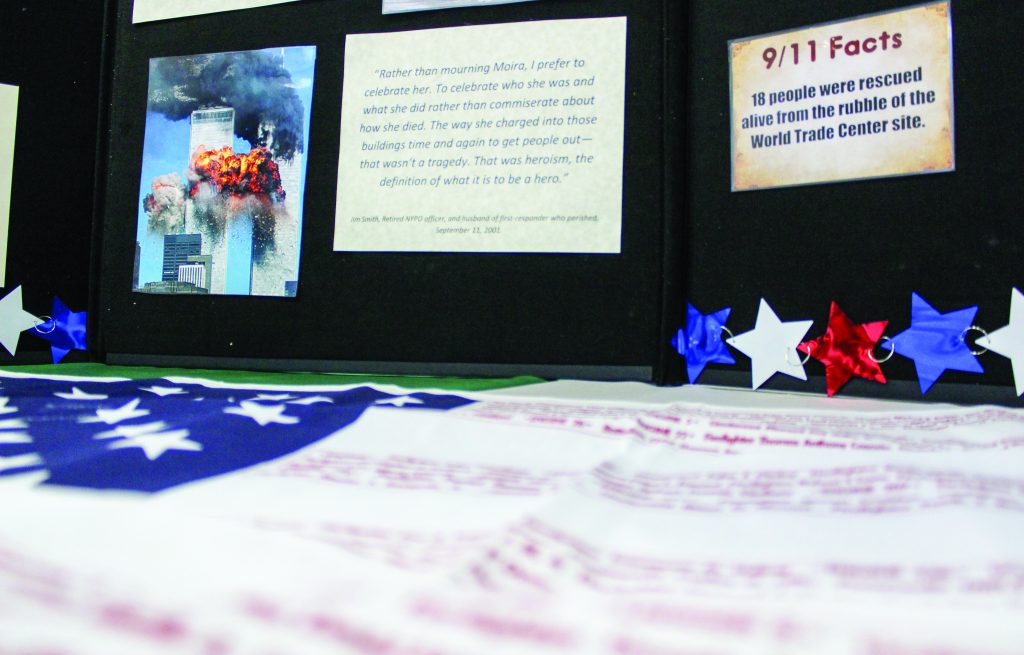 Attendees had the opportunity to write letters to first responders. Courtney Bayone, a student and veteran, said she wrote to first responders commending them for their service. Bayone said she feels immensely grateful for responders in Houston and appreciates how the world can come together to help those in need.
Remembering 9/11, Bayone said her family was affected when her parents, who were in the military, were called to report to Fort Drum in Jefferson County in New York to assist in the aftermath.
Lion Dro, an administrative clerk, said one of the biggest changes since 9/11 is the increased airport security and travel restrictions for Americans traveling overseas.
Erick Gauna, a campus police officer, said people became more alert of their surroundings after 9/11. He said they are more willing to call out suspicious activity.
He said he encourages everyone to be more aware around campus and to call if they see any suspicious activity campus police using one of the red emergency phones, dialing 972-860-4290 or going into the police office in Room B200 where someone is always available.