Theatre delivers classic show
By Erika Torres
Staff Writer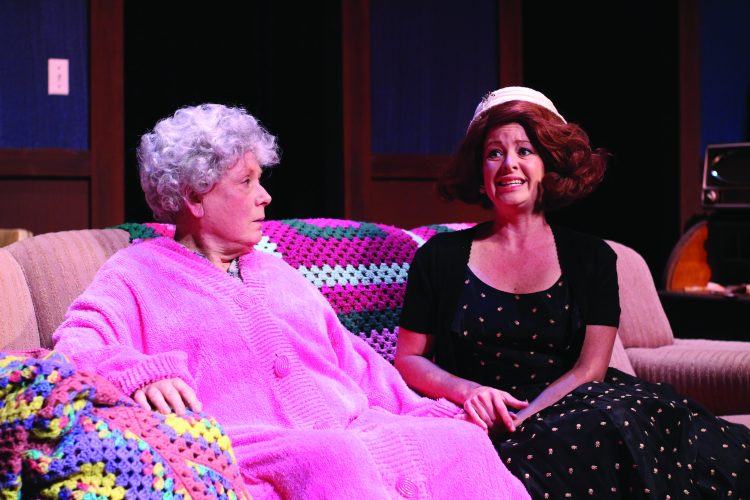 Theatre Brookhaven collaborated with One Thirty Productions, a local theater company that holds a matinee series aimed at senior citizens, for their opening performance of the 2017-2018 season. Together, they presented their adaptation of Horton Foote's "The Trip to Bountiful" Oct. 5-7 and 11-14 in the Performance Hall.
Darise Error, a Brookhaven College theater professor, said this was the first time Theatre Brookhaven collaborated with One Thirty Productions. "I think it will be good for our kids to work with professionals in the field," Error said.
In an email to The Courier, Dayna Fries, a theater assistant, said working with the company allowed students to see how actors work in the real world.
Carrie Watts (Gene Raye Price), an elderly woman in the 1940s, longs to visit her childhood home, Bountiful, Texas, before she dies. Carrie lives with her overprotective son, Ludie, who does not allow her to travel alone because of her heart condition, and her daughter-in-law, Jessie Mae (Fries).
There is not enough money for the three to travel. Ludie and Jessie believe the town no longer exists due to the Great Depression. Seeing no other option, Carrie runs off with her pension check to take the trip alone.
At the station, she finds out trains no longer go to her hometown and the town is not on the map anymore. She buys a ticket to Harrison, a town near Bountiful.
"This is a play that I have loved for 30 years," Error said. She said she waited to produce this play, but a young actress in makeup would not do the character justice. Error said she saw Price in a previous performance and immediately thought of her for "The Trip To Bountiful."
"It was very well acted," Sean Sullivan, a student said. "I make it a point to try to attend a lot of the performances. [They are] entertaining, it's not television, not internet. It's connecting with people." He said he was happily surprised to see Price, who played Carrie, perform.
Error said the cast was not required to watch the original 1985 movie. "We tend to stay away from the original movie because we want to make it our own," she said. "We like to discover the characters and the relationships for ourselves."
Fries said she had not seen the original movie, but attended the 2013 Broadway revival in New York where the audience members' reactions and input by singing along to Carrie's hymns were surprising.
Fries said she hopes the audience left pondering their own life.
Error said One Thirty Productions had their own audience who reserved 400 seats.
Theatre Brookhaven will perform an adaptation by Tim Kelly of Andrew Leslie's "The Hound of the Baskervilles" Nov. 30-Dec. 3, and "The Vagina Monologues," by Eve Ensler in Spring 2018.