Bears to play alumni charity game
Bears basketball will face-off against former Brookhaven players in the ninth annual Don Cockrell Alumni Game to benefit a no-kill animal shelter.
By John C. McClanahan
Copy Desk Chief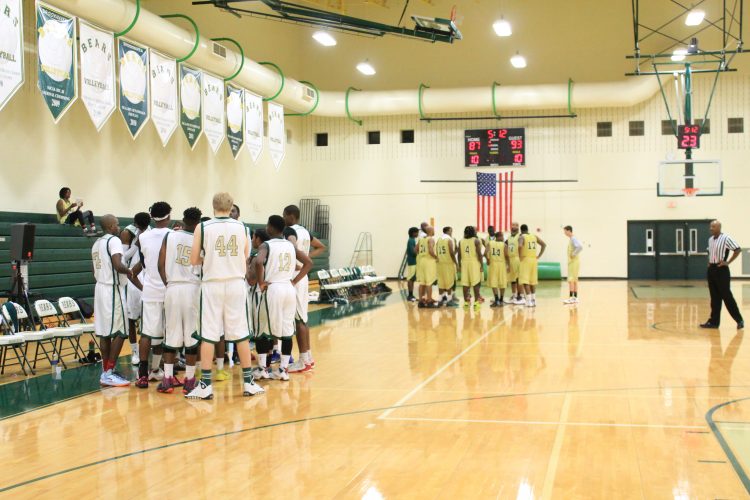 As the 2017-2018 basketball season approaches, the Bears' new team of freshmen and returning sophomores will play the ninth annual Don Cockrell Alumni Game against a squad of former Brookhaven players.
The game will begin at 7 p.m. Oct. 21 in the Brookhaven gymnasium, Room T206.
Bears athletics will host the event to commemorate the service of Don Cockrell, a former Brookhaven athletics and equipment coordinator. The Bears have played the alumni game every year since Cockrell died in April 2009.
Cockrell first came to Brookhaven in 1983 and worked under the Bears athletic program for 26 years, according to an obituary published by The Dallas Morning News.
"Don was important to this institution not only as an equipment manager and overlooking T Building, but he was committed to the school and its athletic teams," Chris McGill, head basketball coach, said in an email to The Courier. "Learning about him and his commitment to [Brookhaven] will hopefully affect at least one to understand that commitment is real, infectious and honorable."
The alumni game honors Cockrell's admiration for animals by collecting donations for Operation Kindness, an animal shelter located in Carrollton, Texas, according to the Brookhaven website.
The tie to Operation Kindness, the original and largest no-kill animal shelter in North Texas, according to its website, highlights Cockrell's legacy as a caring individual for both animals and student athletes.
"Don Cockrell was intricately involved in all of the sports teams and physical education classes here at Brookhaven," Kevin Hurst, athletics director, said in an email to The Courier. "He served as a mentor to so many student athletes. He set an example of loving and serving others."