Four Netflix titles to spook the ghosts away
By Erika Torres
Contributing Writer
Halloween can be a great deal of fun for those that want to dress up and go trick-or-treating or go to a Halloween party. But sometimes you just want to stay home and relax with a classic thriller. Below are four Netflix options for those that want to stay indoors tonight.
"Would You Rather"
Directed by David Guy Levy, 2012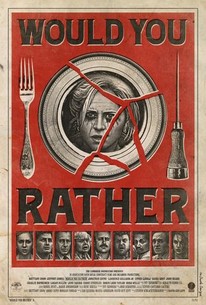 A childhood game takes a twist after eight people struggling financially are invited to Shepard Lambrick's (Jeffrey Combs) mansion for a dinner party. Shepard offers Iris (Brittany Snow) a way to receive financial help for her and her ill brother, Raleigh.
At the party, Shepard introduces a game where the winner will be financially taken care of by the mysterious Lambrick Foundation.
In the game, each guest has two choices per turn – stab or brutally hit one of the other guests or electrocute themselves or someone else. Each player has less than a minute to decide. If they can't, they are eliminated.
"Hush"
Directed by Mike Flanagan, 2016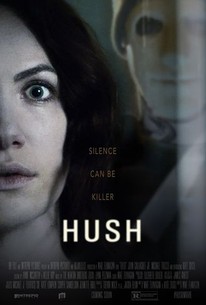 Maddie (Kate Siegel) is a deaf and mute writer living alone in the woods and is struggling to find an end to her book when a masked killer disrupts her silent life one night.
Her neighbor, Sarah (Samantha Sloyan), leaves Maddie's house one night after returning a copy of her book. On the way home, a masked man chases Sarah back to Maddie's house. She tries banging on Maddie's door for help, but is stabbed to death. The murderer loudly knocks on Maddie's window, but realizes she is deaf.
He then takes Maddie's cellphone and disconnects the internet. Maddie ends up wounded in the leg trying to escape and decides to lock herself in her house. In her mind, she uses her fiction writing skills to play out possibilities that could happen – if she runs she dies, if she fights he wins.
"The Texas Chainsaw Massacre: The Beginning"
Directed by Jonathan Leibesman, 2006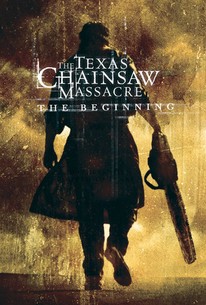 A baby, Thomas, abandoned in a dumpster behind a meat-packing factory in an deserted town is picked up by Luda Mae Hewitt (Marietta Marich) and raised by a cannibalistic family. Charlie Hewitt (R. Lee Ermey) believes in the saying, "Eat or be eaten."
Charlie shoots the town sheriff, takes his badge, uniform and car and proclaims himself the town's only law enforcement. Soon he finds a group of four newcomers – Eric, Dean, Bailey and a female biker named Alex – on the side of the road.
However, Charlie doesn't know there is a fifth person, Chrissie (Jordana Brewster), hiding. He takes the group to his house where Thomas attacks them. Dean, Bailey and Eric fight through the inflicted pain and try to escape. Chrissie goes to the slaughterhouse and tries to save them.
"It Follows"
Directed by David Robert Mitchell, 2014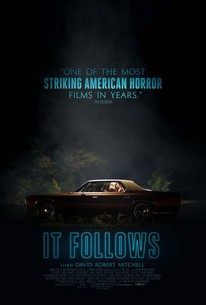 A curse is passed down from person to person via sexual intercourse. An unknown supernatural force follows the cursed person, taking the form of a loved one or a stranger.
Hugh (Jake Weary) passes the curse on to Jay (Maika Monroe). He tells her to just sleep with someone to pass it to someone else.
Only the cursed person can see death walking toward them and who follows them everywhere they go. If they stop, 'It' catches up to them. If the dark entity catches up to the person, 'It' kills them and moves on to the person previously cursed.
Jay's friends do not believe the curse is real until they see its actions for themselves. The curse gets passed down, but death catches up to Jay's partner after Hugh, and goes back to stalk and try to kill Jay. Jay's sister and friends decide to help her kill 'It.'