Robert Daniel White 1988-2017
Obituary
By John C. McClanahan
Copy Editor/Editorial Proofreader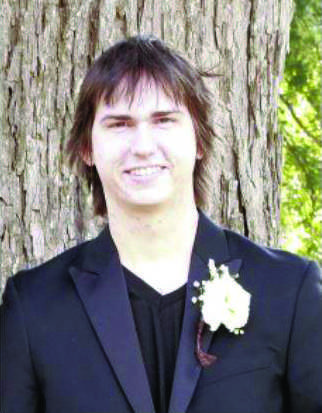 Robert Daniel White, 29, a former Brookhaven College music student and assistant, died Dec. 27, 2017 in Corsicana, Texas. Robert, or Robby, as his friends and family knew him, was born Sept. 19, 1988 in Irving, Texas to his parents, Bradley Val White and Kimberly Ann Lacey White.
Robby was passionate about playing guitar and was pursuing a degree in music.
While attending Brookhaven, he enrolled in several music classes, including Paul Metzger's guitar ensemble class. He eventually aided the music department with his hard work and dedication by working as an assistant.
Octavio Gutierrez, Brookhaven music department chair, said Robby helped the music department in several ways, always lending a hand when he could. Gutierrez also said Robby's musical ambition was very noticeable and his energy frequently stood out in the bands he played with. One could especially see his passion for music ignite when he played guitar and easily recognize Robby by the flip-flops he wore when he jammed.
"He was really a part of our Brookhaven School of the Arts family," Rick Maxwell, executive dean of BCSA, said. "I saw him daily down around my office. And what I remember so much, is how I could kid him all the time, and Robby always came back with a smile and a response. He was a great guy."
Gutierrez said Robby was determined to establish a music career. Robby was also impassioned to play music for ministry services. After attending Brookhaven, he enrolled in Texas Woman's University to learn classical guitar.
To honor Robby, the Brookhaven music department held a celebration service Jan. 19 in D Building's recital hall. Robby's friends, family and fellow musicians celebrated his life and reminisced over the cherished time they spent with him.
The service included scripture readings from the Bible and guitar performances by Robby's professors Carlo Pezzimenti and Metzger, and Lee Herrera, his friend and former roommate.
"He had inspired me to take a leap of faith and just do the things you feel you were put on this Earth to do," Herrera said. "I've personally been afraid to take that leap of faith. But now that Robby is gone, it makes me say, 'Do it, because tomorrow is not promised. Do it now while you can.'"
Herrera said, "He had reached everything that you hope to aspire to reach in life."
Robby is survived by his wife Amber, his parents Bradley and Kimberly, five sisters, five brothers, aunt, mother-in-law, grandparents and niece.