By Elena Walker
Arts & Culture/Social Media Editor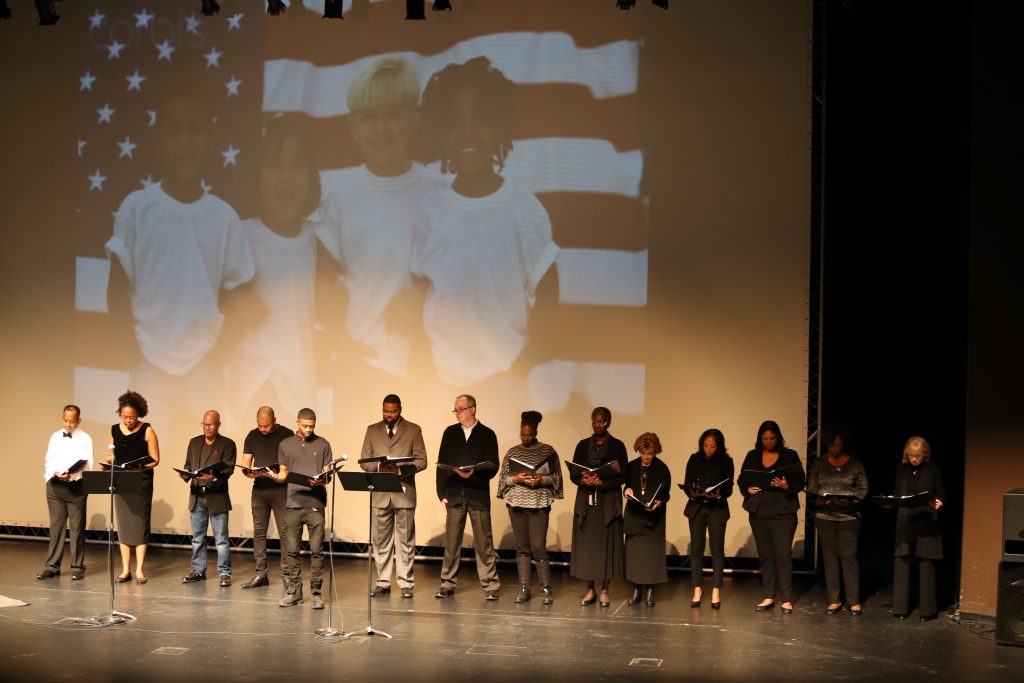 The African-American Read-In will be held at 10:30 a.m. on Feb. 14 in the Performance Hall at Brookhaven College. Hazel Carlos, an English professor, said this year's theme will be, "Lift Every Voice and Sing; I, Too America" inspired by the 1920s poet Langston Hughes.
Viewers can expect monologues inspired by influential African-American poets throughout history being performed by various staff and faculty, such as Winifred Clarke, director of testing for Brookhaven.
Most students at Brookhaven will take a government or history class, which includes, to some extent, African-American history. The African-American Read-In is an opportunity to gain a deeper insight, Carlos said.
Clarke is originally from Sierra Leone, Africa, but said she has ancestors that trace back here. She said being involved in the performances gives her a chance to learn more about African-American history. "It makes you feel like you're a part of it," she said. "It's a part of my heritage. It's in me."
All students are welcome to attend, Clarke said. "Whether they are black or white, its American history," she said. "I feel [like] if you know where you're coming from, you have a better view of where you want to go."
Carlos said one thing that separates this event from other campus events is the live performances of historical African-American content. Attendees will see people in different roles, for example, students may be familiar with Hurshel Burton's English class lectures. Last year's attendees saw him play bongos on stage and perform poetry, Carlos said.
The African-American Read-In started with Marjorie Westberry, Delryn Fleming and Carlos, Brookhaven English professors, who put together the first read-in at a small theater once located on the west wing of the S Building. Now, 25 years later, Carlos is still in charge of putting on these performances with the help of numerous volunteers.
"We must still be reminded that our country is one based on freedom, equality and inclusion, and these are some of the things that we want to emphasize in this program," Clarke said.