Influenza spreads through Dallas County
By Monica Mitrovic
Copy Desk Chief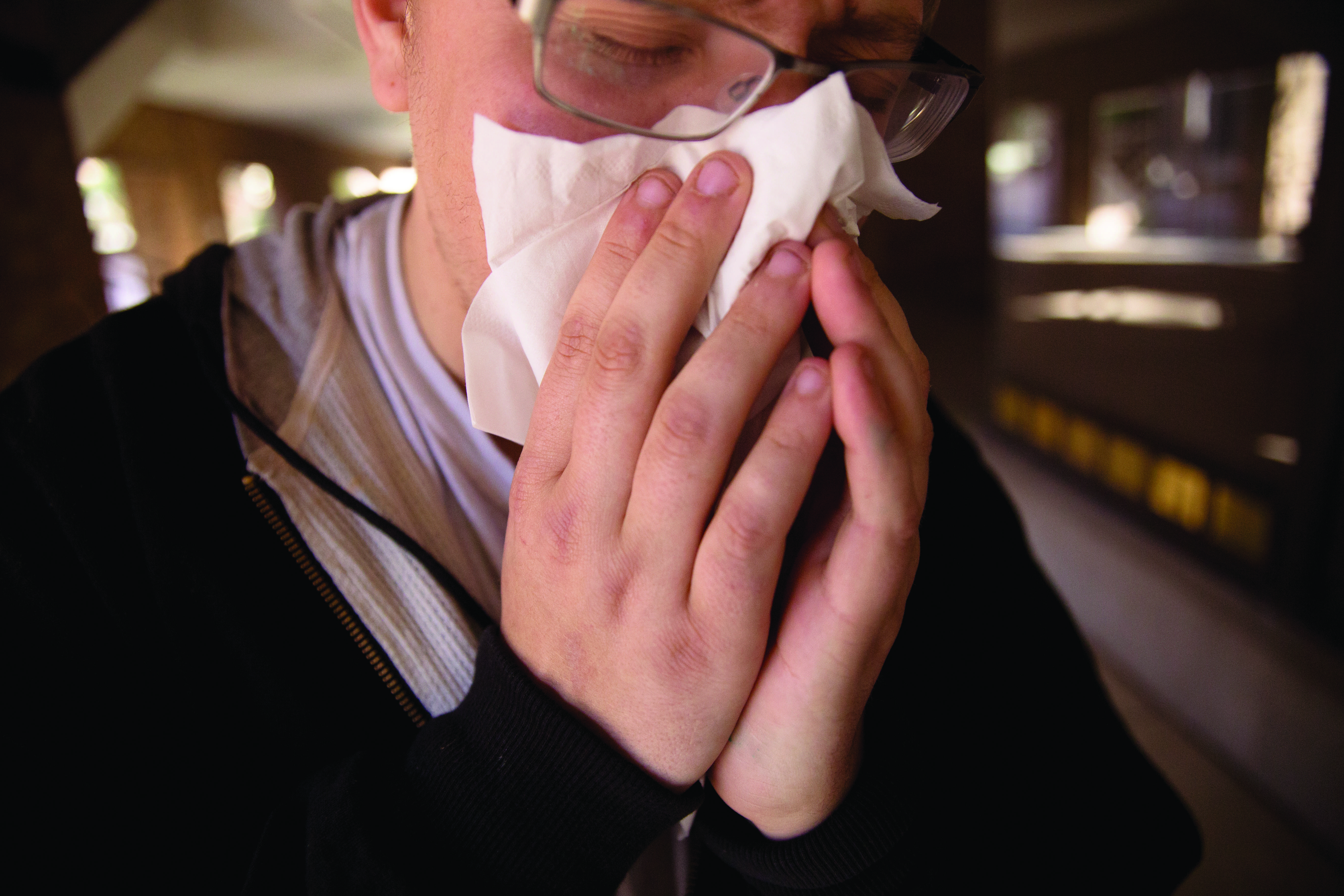 As of Jan. 24, 60 people in North Texas have died from influenza, also referred to as the flu, according to The Dallas Morning News. Forty-three people in Dallas County died after virus-related complications.
"It is a bad season this year, for sure," Mildred Kelley, Brookhaven College nurse, said in an email to The Courier.
Walgreens customer data conveys Texas as first in the nation for flu activity, according to the Houston Chronicle. The pharmacy store chain frequently gathers an index that shows areas with the highest occurrences of influenza across the U.S. using retail prescription sales data for antiviral medication used to treat influenza.
According to The New York Times, the flu is widespread across the country, and Dr. Daniel B. Jernigan, director of the influenza division of the Centers for Disease Control and Prevention, said the peak of transmission probably occurred during the Christmas-New Year's holiday week, when large groups of people interacted on vehicles of transportation or at family gatherings.
The 2017-2018 flu season is considered moderately severe, according to The New York Times, but might get worse because of steady cold weather and an imperfect vaccine. The CDC estimates the flu has killed about 56,000 people in moderately severe flu seasons in recent years.
According to The New York Times, a study by researchers at The University of Texas at Austin and the Institute for Disease Modeling in Bellevue, Washington, found that a flu epidemic would most likely occur in spring or summer – not midwinter. The researchers wrote a half-dozen flu pandemics, such as the 1918 Spanish flu and the 2009 swine flu, were detected in late March and late July. One of the researchers, Spencer J. Fox, a graduate student in infectious disease modeling at UT, said this might be because someone infected with the flu appears to be briefly protected for about six weeks against infection with any other flu virus.
Kelley said flu symptoms include body aches, chills, cough, headaches, fever, runny or stuffy nose, sore throat and tiredness. She said it is important for people to visit a doctor if they experience flu-like symptoms and get an early start on antiviral medication.

"The flu vaccine helps protect us from what research indicates will be the most common strain during that season," Kelley said. According to The New York Times, about 80 percent of flu cases nationwide are because of the H3N2 strain. According to National Geographic, there are four different types of the influenza virus. Of the three that infect people, influenza A and B are the most common and develop different strains. Some strains of influenza A are H1N1 and H3N2, which adapt by constantly changing their surface proteins.
In an email to The Courier, E. Simone  Thaxton, a Brookhaven biology professor, said, "Vaccinations prime the body's immune response to produce a super intense resistance to the disease because of the memory cells that are formed following a vaccination." She said memory cells stimulate a strong and long-lasting series of protective reactions in the body.
"Last year's vaccine is 'out of style' and cannot protect as well as this year's vaccine," Thaxton said. "[Furthermore,] individuals who receive the flu vaccine every year have a greater chance of having memory cells that recognize and react to this year's variety of flu virus."
In an email to The Courier, Barbara Sepdham, a Brookhaven biology adjucnt, said medical scientists prepare the newest vaccine months in advance of the flu season by observing how the virus mutates around the world. "They study what the flu season in places like Asia is doing to try to predict what exact vaccine preparation to make for the upcoming flu season here in North America," Sepdham said. "Unfortunately, viruses are not always predictable in the ways they mutate and so some years, the vaccine is not as effective as others.  This year seems to be one of those less effective years."
Kelley said although it is still recommended to get a flu vaccine, day-to-day preventative measures should be taken. These include avoiding close contact with sick people, isolating oneself if sick, staying home at least 24 hours after a fever is gone without the use of fever-reducing medication, avoiding touching the face and washing  hands with soap and water.
Kelley said the Health Center is not providing flu shots at this time as they were given late in the fall semester.