Healthy habits help keep New Year's resolutions
By Victoria Valdez
Sports Editor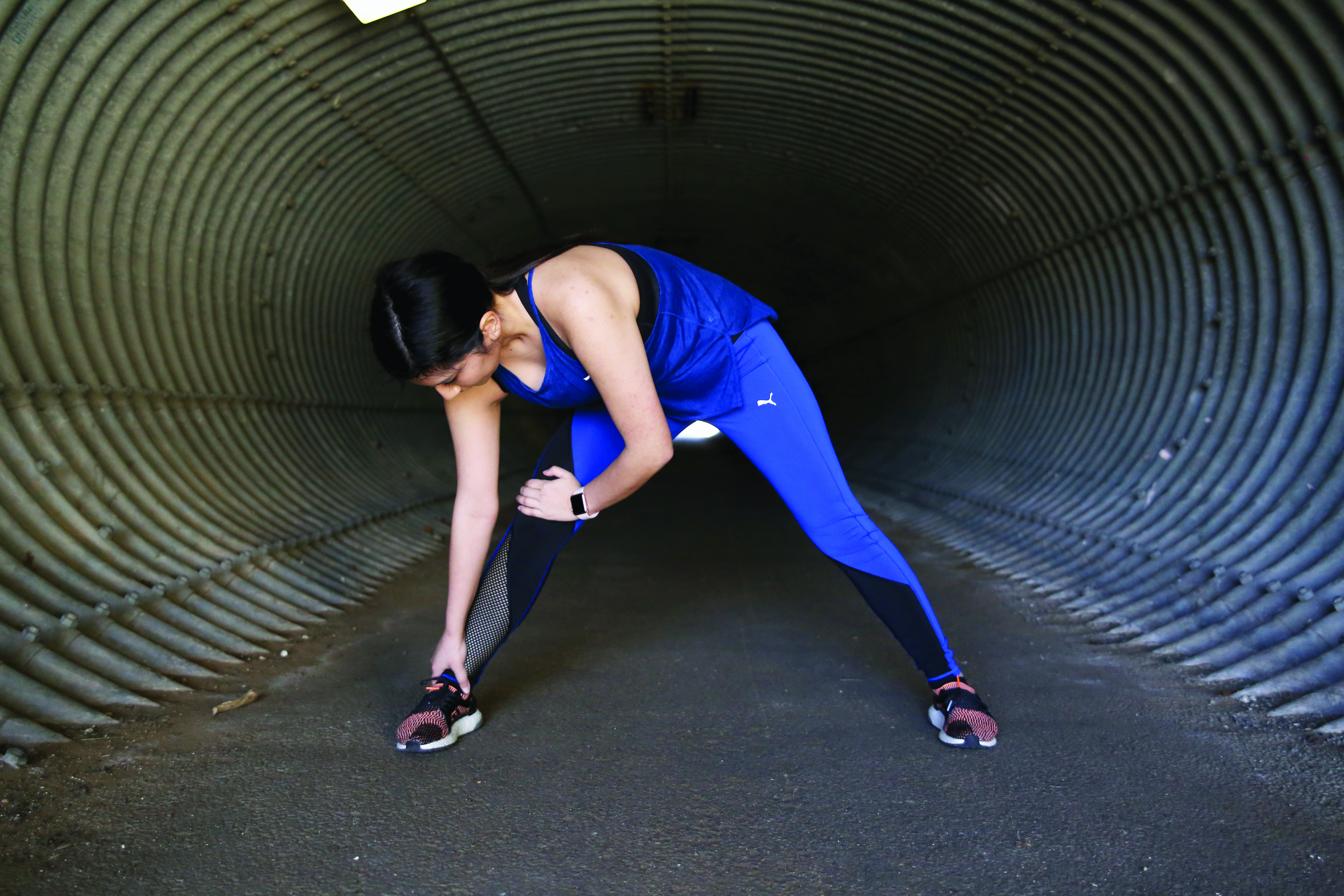 Although it is easy for people to start their New Year's resolution, many struggle to stay motivated.Many students at Brookhaven College have been working toward their New Year's resolutions.
According to NBC, the most popular New Year's resolution in 2017 involved fitness and nutrition.
"New Year's resolutions can be a great start for achieving a fitness goal, but let's make that resolution better by making it a smart goal," Grace Ellis, physical education adjunct, said. A smart goal is a specified goal that increases the chance of success. "Many people have a great goal in mind, but have no idea how to reach it," she said. "Knowing the science behind physical activity and nutrition is a great way to start reaching goals."
GET PHYSICAL
Ellis, who teaches Pilates and lifetime fitness and wellness, said students can increase physical activity by enrolling in a physical education course. "The great thing about being a student is that Brookhaven offers many activity classes that can help them not only gain knowledge on the benefits of physical activity, but also engage in activity," Ellis said.
For students wanting to stay motivated, Ellis said she recommends finding a physical education course that is enjoyable. "Once a student finds an activity they enjoy, they will look forward to going to class rather than feeling like it is work," she said.
Ellis said some benefits of exercising include improved brain function and digestion, increased endorphins and muscle storage and reduced blood pressure and stress. Ellis said other long-term benefits include improvement of physical appearance, better sleep, reduced back pain, lower cholesterol levels and reduced symptoms of depression and anxiety.
KNOW NUTRITION
Mildred Kelley, college nurse, said she recommends students look up the proper nutrition guidelines from reliable sources, such as the American Heart Association and Choose My Plate.
The AHA website uses science-based information combined with information provided by the applicant to give the proper nutritional guideline.  The Choose My Plate website also gives nutritional guidelines.
Junk food is comforting beacuse the brain releases serotonin when complex carbohydrates are consumed, Stephen Link, a psychology professor, said. "Serotonin is the drug that makes you feel good, so you feel good when you eat it," he said.
BREAK BAD HABITS
Link said, "Psychology plays a big role in eating and exercising because a lot of it has to do with plain old habits." Link also said it is very difficult to break bad habits because some habits become conditioned, which means the brain does not think about the action and it is unconscious. "Everybody has good intentions, but then along the way, there are excuses," Link said.
Another reason people do not give up bad habits or continue good habits is because they do not perceive small, gradual changes, Link said. "When people put on weight or even lose weight, we don't recognize it right away," he said. Because people do not perceive these changes right away, they convince themselves that nothing is changing and often give up.
Link said students who want to change their bad habits should be aware of the problem, convince themselves that change is necessary, create a plan to change, have a support system, evaluate the process and accept that they may fail. "Don't be hard on yourself if you don't succeed, and if you don't succeed, try again," he said.
Maria Resendiz, a student, said she set a New Year's resolution in the past after she gave birth to her son. "I lost a lot of weight after eating right and exercising," Resendiz said. Her biggest challenge with weight loss was finding time to prepare meals and exercise, but with the help of her parents, she was able to succeed, she said.
Mayra Moreno, a student, said this year she set a fitness and nutrition goal as one of her New Year's resolutions. "I'm still working on it, but it's hard and I haven't been successful yet," she said.
Moreno said her biggest issue is managing her diet due to school, work and taking care of her 4-year-old child. "I'm trying my best to prepare meals, count my macros and make time for the gym," she said.
Moreno said she receives support for her fitness and nutrition goals from her friends, sister and parents, but her biggest supporter is her boyfriend. "He's always pushing me to go to the gym with him and helps me create my gym routine," she said.
Ellis said students trying to reach their fitness goal should be confident and strong and believe in themselves. "Giving up on a goal is very common, but it does not mean that you have failed," she said. Not reaching a goal can be a learning tool, she said. Ellis said students should reflect on why a goal was not reached and ask what went wrong, then make a change.