Classical pianist to play at BHC
By Jacob Vaughn
Copy Editor/Fact Checker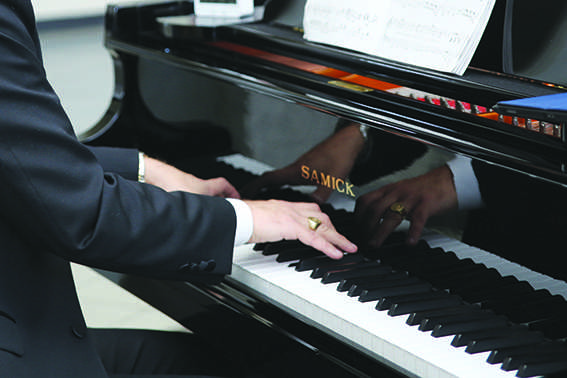 World-renowned pianist and University of North Texas piano professor Adam Wodnicki will hold a free concert at 6 p.m. March 24 in the Performance Hall at Brookhaven College. Wodnicki is a three-time prizewinner of the annual Chopin Competition and will perform works by Franz Joseph Haydn, Robert Muczynski, Claude Debussy and Frédéric Chopin.
"He is not just an accomplished international musician, he's an amazing teacher," Octavio Gutierrez, chair of the Brookhaven music department, said. "The students that he's had, many of them are successful musicians." Gutierrez said learning about Wodnicki and his accomplishments can help guide students in both their studies and future careers. "It gives them the perspective of, 'Do I really want to do this or not?' and, 'If I want to do this, I need to follow that example,'" he said.
In an email to The Courier, Paul Metzger, guitar ensemble adjunct, said what people can learn from Wodnicki can be applied to other areas in their lives. "Broadly, they would learn about what it means to lead a musical life, pursuit of excellence, dedication, experience, learning and more," Metzger said.
According to Wodnicki's website, "[Wodnicki] has concertized and taught in North and South America, Europe, Africa and the Far East." Recently, he has performed at international music festivals, such as the Arundel Festival in England and Les Rencontres Internationales Frédéric Chopin in Nohant-Vic, France, among others. In 2015, he was awarded the Golden Owl by the editorial board of periodical Jupiter in Vienna, Austria, for his achievements in the field of music.
Gutierrez said the concert is not an event exclusively for students. "The school does not just serve the students," he said. "Our mission as a school is to serve the community."