By Thao Nguyen
Contributing Writer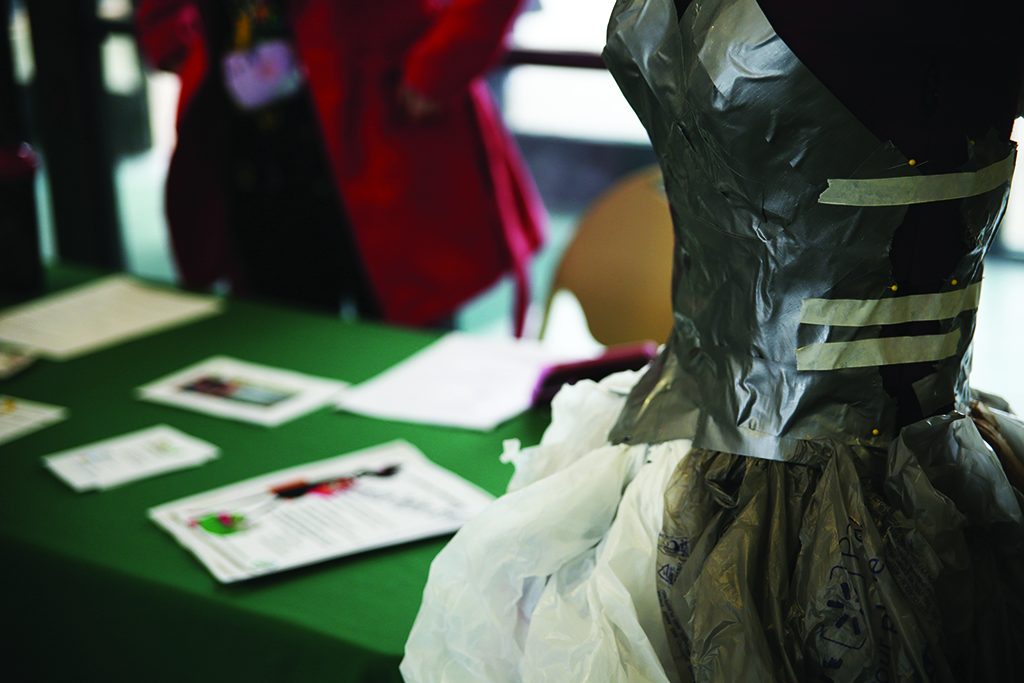 Brookhaven College students, staff and faculty will have the opportunity to show off their fashion and creativity skills in the first Trashionista Fashion Show.
The Office of Sustainability and the Green Team Coalition will host the fashion show during the annual Earth Day Fest from 11:30 a.m. to 1:30 p.m. April 3 in the Commons Courtyard.
Carrie Schweitzer, director of sustainability and co-chair of the Green Team Coalition, said the goal of Trashionista is to make sustainability more fun and appealing to students. She said the purpose of the event is to raise awareness across campus of the importance of recycling and making the environment greener.
Schweitzer said the constant challenge she has faced while planning sustainability events for almost a decade is how to spread the word and get more students engaged in these activities.
Brookhaveans can participate by creating their own outfits using recycled materials.
The fashion show categories are formal evening attire and casual attire. Brookhaveans can enter as teams or individuals to compete in the event, which will include a runway with music and an emcee. However, clubs and athletic teams may compete in only one category. Attendees of the festival will vote for one winner in each category, who will be crowned Best in Category. Contestants will also compete for Best in Show. The winner will receive a $50 Visa gift card, and the runner-up will receive a $30 Visa gift card.
All fashion designs must be made from used, trashed or recycled items or differently purposed materials. The goal is to reuse what people already have. All fashion apparel must be school appropriate. Any inappropriate designs made with vulgar material will be disqualified immediately, according to the show's flyer.
Schweitzer said she thinks Trashionista will be a great way to connect people on campus and help them understand that recycling can be fun and easy. "There's a second life for most items that we just want to throw away," Schweitzer said. "Just take a second and think about all the possibilities that we can make out of these items, all the creativity that we can get out of recycling our daily used items."
Alyssa Guidry, a member of Sustainable Brookhaven, said she thinks Trashionista is a great way for students to get involved in learning to reuse and recycle items they thought they could never use again. She said this event also helps expand their creativity and engage them in more social activities throughout campus.
"This is a very educational event to raise awareness about preserving and protecting the environment," Guidry said. "I'm glad Brookhaven has events like these."
Guidry said she hopes students can learn about other topics such as equal rights, quality education, peace and justice at this event, not just how to properly recycle trash.