Photographer captures musical Creole culture
By John C. McClanahan
Copy Editor/Editoral Proofreader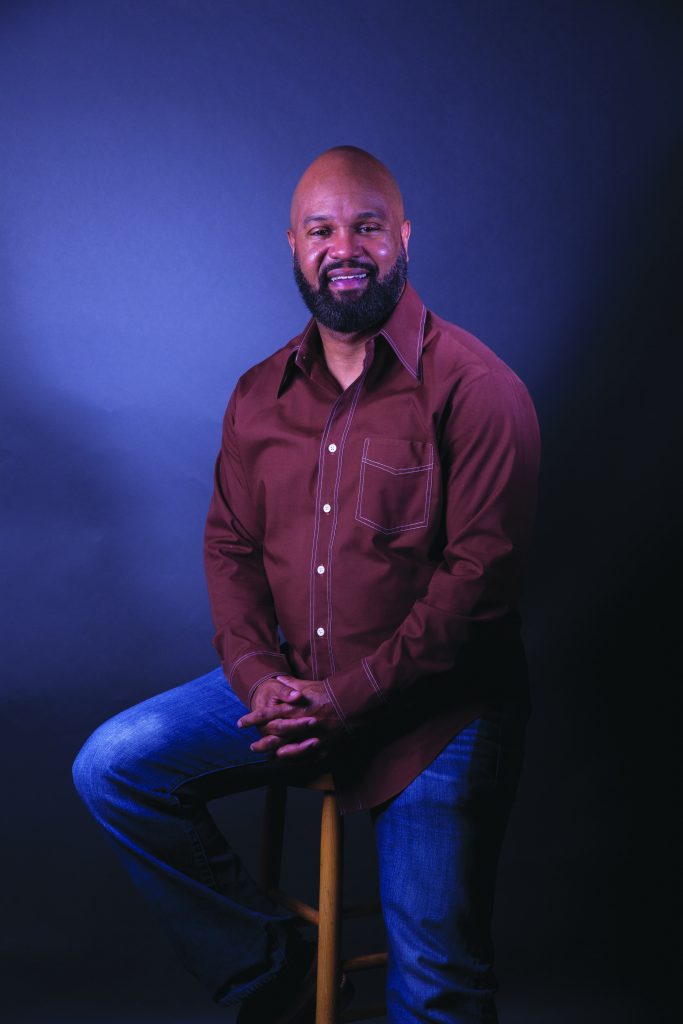 Eight images Giraud Polite, photographer and Brookhaven College dean of business studies, shot comprised his section of the 3rd Annual "Art Past & Present: From a Black Artist's Perspective," an art exhibit featured in the George W. Bush Presidential Library and Museum. 
The exhibit honored Black History Month by featuring African-American-themed works by various artists. Polite was one of seven artists featured in this year's exhibit. His collection of photographs enlarged and printed on Plexiglas, aluminum and wood canvas, was on display in a gallery room in the library's main lobby Feb. 9-22.
Polite titled his collection "The Crawfish Circuit: An Investigation of the Musical Soundscape of Southwest Louisiana." He said he began taking the photographs several years ago, but started constructing "The Crawfish Circuit" collection about seven years ago as part of a creative dissertation.
Polite's photographs depict people, objects and landscapes from areas in southwestern Louisiana, including his hometown St. Martinville, a small town southeast of Lafayette. He said his images reflect an ekpharsis, a term used to refer to one form of art conveying another, of sound and music translated through photography.
Polite said "The Crawfish Circuit" is divided into categories which highlight different sounds associated with the images. One of Polite's categories is key-note sounds, which he says is a sound that is unique to a particular region, such as zydeco music is to southwestern Louisiana. Zydeco is a blues-influenced type of Cajun dance music popular in Louisiana and Texas, according to dictionary.com.
The Crawfish Circuit itself is actually a geographical location between Opelousas or Lafayette, Louisiana and Houston down I-49, crossing the border from Louisiana into Texas," Polite said.
He said several scholars and musicians know the region as The Crawfish Circuit because it was a series of nightclubs, churches, bazaars, juke-joints and poolhalls where several zydeco practitioners and bands played in the 1940s and 1950s.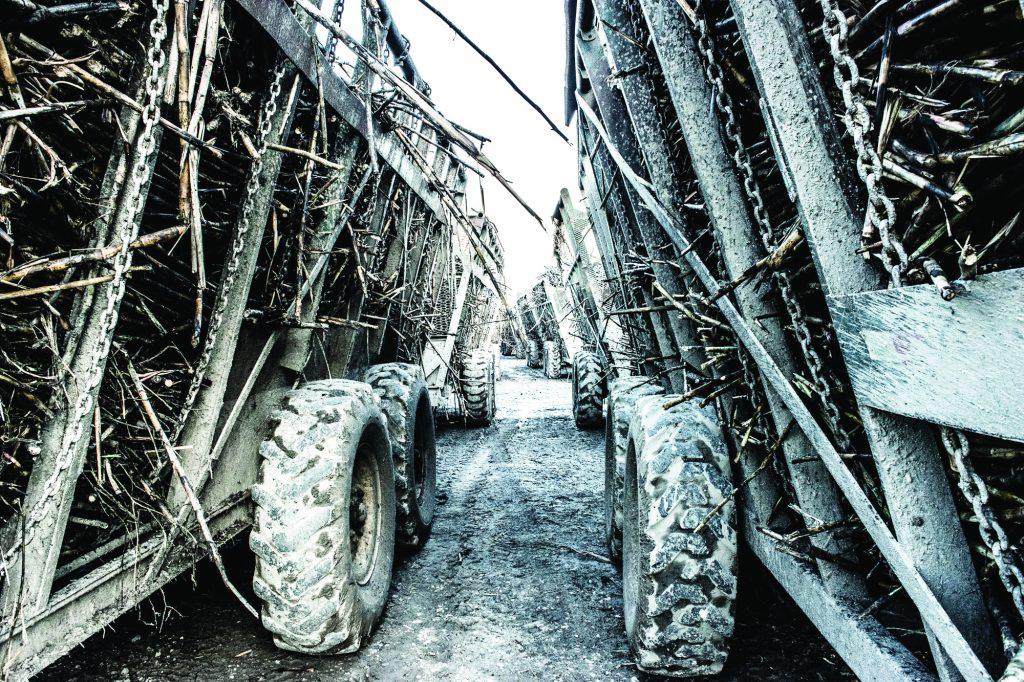 To capture the essence of the region's historical musical circuit, Polite took his images at local festivals, such as Mardi Gras, The Crawfish Festival, The Sugarcane Festival and Frog Festival, as well as zydeco concerts around southwestern Louisiana. He said his idea to photograph people and places in the area where he lived as a child came from a desire to investigate the meaning behind some of his hometown memories.
"The research is kind of an excavation of the visages of the community set to the backdrop of zydeco, and these photographs help construct this idea of memory, of episodic memory, from my childhood and from my time in Louisiana," Polite said.
His images also reflect his black Creole heritage. He said Louisiana has an origin of ethnic diversity, including various types of Creole which still influences the culture of the region.
"Creole is not defined by color of skin," Polite said. "It is defined by culture. You dance, you eat crawfish, you listen to zydeco music and if you speak Patois or French, you're probably Creole."
Polite said different types of Creole ethnicities are derived from Louisiana, but identifying one's Louisianian lineage and culture from the area can be convoluted. "I think, opposed to being an African-American, being a black Creole is much more complex, because you not only have to contend with the fact you are a minority in the U.S., you are also a minority in your own state," he said.
Polite said some of the images in "The Crawfish Circuit" reflect his black Creole lineage. Two of Polite's favorite images are photographs he took of an old sugar mill near St. Martinville, a site he says echoes his childhood memories as well as his ancestry.
"I passed that mill thousands of times from age 0," Polite said. "And I never thought twice about the beauty of that image."
He said after he contemplated the origins of the sugar mill as part of a sugarcane plantation, where Polite's black Creole and African-American ancestors worked, he gained a new sense of appreciation for the site.
"I really never thought about that, and I took it for granted," Polite said. "There was a mill, and it was always there. There was smoke billowing through the top during grinding season, but once I dug deeper and started to kind of peel back some of the layers … when it comes to the history of the actual building and what went on there, I found a new appreciation for just the beauty of the structure."
He said the mill also reminded him of an aesthetic associated with his family and Louisianian culture – food, particularly cuisines containing sugar.
"Food, of course, in Louisiana is a big part of the culture, and a lot of times we would take it for granted," Polite said. "My dad would go in the field with a cane knife and cut a couple stalks of sugarcane and cut it up and we would use it kind of as fruit. You know, chew on it in the yard on a hot summer day, or my aunt would go to the mill sometimes when it was grinding season and get a big old vat of pure cane syrup to either make punch or to make praline candies or gingerbread."
Polite said he developed a deeper understanding for the sugar mill, as well as his ancestors who toiled to process the sugar to prepare food dishes, after revisiting the structure to take photographs. The sugar mill is one of several places Polite used to capture the beauty of his hometown.
Though he moved to Texas as a teenager, Polite said Louisiana will always be home, and photographing "The Crawfish Circuit" is a huge reminder of how his distinct origins fell into fruition.
"I think photography serves as a very succinct way of telling a story," Polite said.  "I think my purpose was to tell a story, you know, an interesting story about the black Creoles of southwestern Louisiana, which is a large part of my culture."
Polite's collection has also been featured in the Alexandria Museum of Art in Alexandria, Louisiana; Mountain View College, The University of Texas at Dallas, the St. Martin Parish Library, the South Dallas Cultural Center and the Opelousas Museum and Interpretive in Opelousas, Louisiana.
In spring 2016, "The Crawfish Circuit" was exhibited in Brookhaven's Atrium Gallery. "It was the technical aspect of it that was really interesting to me because a lot of the prints were printed on Plexiglas and metal, which gave it a very interesting look just aesthetically, beyond the subject matter, which is obviously very personal to him," Ray-Mel Cornelius, visual communications professor, artist and director of the Atrium Gallery, said. "I wasn't heavily aware of that culture, and it was really interesting to see that interpretation."
Polite said the George W. Bush Presidential Library and Museum was the last showcase for "The Crawfish Circuit." He said he plans to temporarily keep his collection in storage, but will give his images to friends and family, along with giving a few images to the same people he used as subjects for his art.
He said he had his last photo shoot last fall when he traveled to Halifax, Nova Scotia, far north from the swamps and sugarcane plantations of southwestern Louisiana.