Read-In reflects black heritage
By Charlotte Blackburn & Calvin Spencer Jr.
Contributing Writers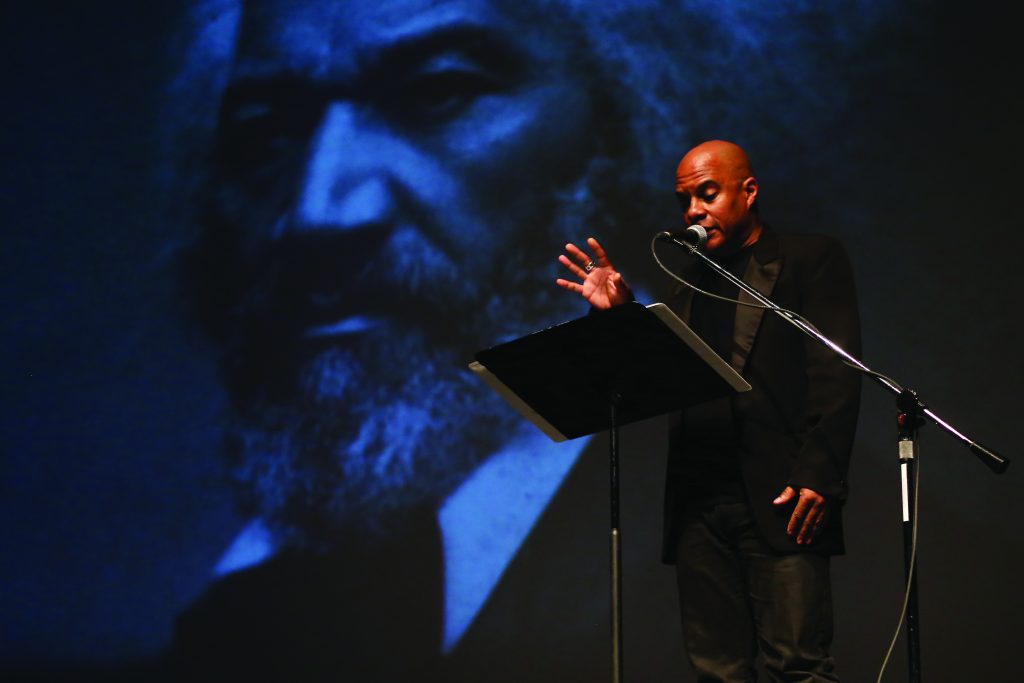 Brookhaven College students, staff and faculty stood for freedom, justice and equality at the annual African-American Read-In. This year's theme was "Stand for Something." The read-in was held Feb. 14 in the Performance Hall.
Hazel Carlos, an English professor, who organized the read-in said, "This year marks the 50th anniversary of the assassination of Martin Luther King Jr." Carlos said the read-in commemorated his life and contributions to African American history. Carlos' inspiration for organizing the event was to pay tribute and raise awareness of African-American leaders who fought against slavery and discrimination.
The event was filled with inspirational quotes by the performers on and off the stage. One of which was from Carlos. She said, "If my ancestors had given up, I wouldn't be here."
Donna Crenshaw, college tutor coordinator, was the narrator for the program and opened for each presenter to read their pieces.
The program began with poems reflecting the lives of slaves.
Jamileh Stroman, an English speakers of other languages professor, said she annually attends the read-in annually as a performer or audience member. She said, "This year's was the best one yet."
Hurshel Burton, an English professor, performed as Frederick Douglass and read an excerpt from Douglass' "July 4th for the Negro," where he dedicated Independence Day to the slaves and referred to the U.S. as a nation of savages.
A short eulogy voiced by film actor Ossie Davis about Malcolm X played on screen. The video highlighted Malcolm X's journey and attempt to create equality. Davis talked about how Malcolm X was an inspiration and why people should honor him.
Another video focused on the Rev. Adam Clayton Powell Jr. and the equality he wanted for all individuals. Powell was also the first person of African-American descent to be elected from New York to Congress.
To close the read-in, the presenters took the stage together while a music video for "Stand Up For Something" by Andra Day featuring Common played.
The performers said this year's event went well and they enjoyed putting on the performance. "It went very smoothly," Burton said. Thom Chesney, Brookhaven president, said: "It's completely necessary to hold the read-in because it gives a sense of who we are. It was great to be a part of the event."
Joumana Abdin, a student, said, "I thought the presentation was inspirational and captivating."