OSL serves students a taste of soul food
By Natalie Davila
Staff Writer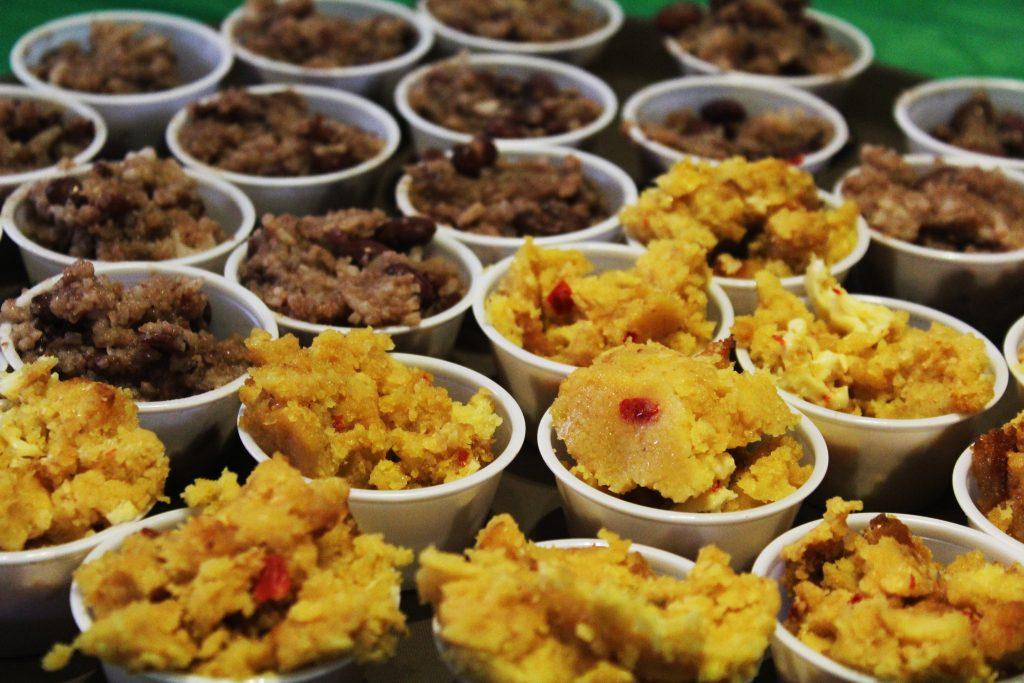 The Office of Student Life brought a taste of soul and culture to Brookhaven College to celebrate the last day of Black History Month.
Candace Williams. OSL student programs development coordinator, picked the theme and menu for the Feb. 28 Taste of Soul event. "It's the last day to celebrate Black History Month," Williams said. "I wanted to celebrate with foods that are predominately Southern and that embody African-American culture."
Three table setups of food samples, catered from Royal Catering Spread, were spread around the Performance Hall lobby. Food recipes were laid out next to the samples for attendees to read.
Chicken gumbo, fried okra and cornbread were the main course. Mykey Hilliard, a student, said he liked the gumbo so much he asked his friend to grab another sample for him. "I've never had chicken gumbo and I wasn't expecting it to taste this good," Hilliard said.
Side dishes such as corn casserole and red beans with rice were also on the menu. Pound cake, water and sweet tea were served as dessert and refreshments.
Posters with facts about important black figures such as former President Barack Obama and Martin Luther King Jr. were displayed.
A slide show with famous quotes from jazz musicians such as Louis Armstrong, Miles Davis and Nina Simone was also featured.
Local jazz band Mocha Blue performed at the event. The band played songs such as "I Feel Good" by James Brown, "My Funny Valentine" by Ella Fitzgerald and "Come Fly With Me" by Frank Sinatra.
Wendy Acosta, a student, sat on a bench listening to Mocha Blue. "I love the raspiness of the lead singer's voice," Acosta said. "I love that they sang 'My Funny Valentine' [because] it is one of my favorite songs."
Lead singer Ardina Lockhart wore a black shirt that read, "'Nah.' – Rosa Park, 1955." Lockhart's shirt quotes Rosa Parks on the day she refused to give up her seat for a white man and was arrested for taking a stand against segregation laws.