By Thao Nguyen
Contributing Writer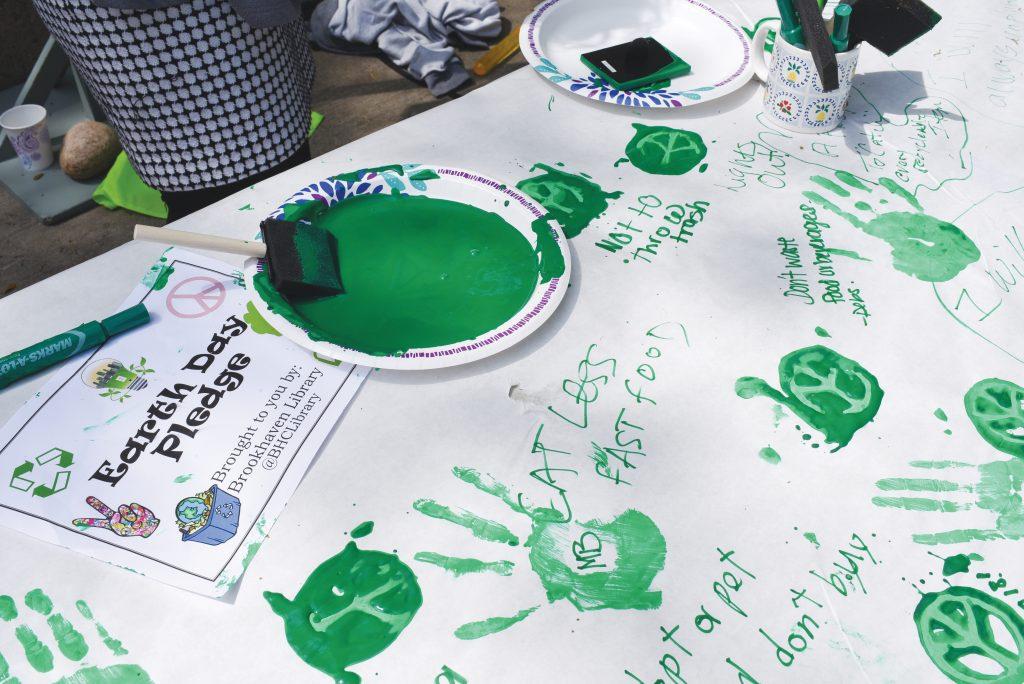 Brookhaven College's Green Team Coalition hosted the ninth annual Earth Day Fest on campus to celebrate the environmental movement around the world. A recyclables fashion show and paper shredding were among the new activities added to the traditional environmental-friendly pledges and giveaways expected at the festival.
More than 10 environmental organizations April 3 shared do-able tips on how to live more sustainably, and offered recycling giveaways such as lunch bags, stickers, flower seeds and water measures.
Carrie Schweitzer, director of sustainability and co-chair of the Green Team, said the Brookhaven Active Adult Student group helped to add document shredding sponsored by AARP. "I think that added services – ways people can dispose of items outside of putting them in the landfill – is always welcomed," Schweitzer said.
The Green Team and Brookhaven's library staff set up the annual Green Pledge for sustainability. The pledge is a hands-on way to get students, staff and faculty involved in thinking of ways they can live more sustainably, Schweitzer said. Participants wrote their pledges in green ink and signed with their green handprints. "We hung banners from previous years along the central sidewalk – a decoration and a statement," she said.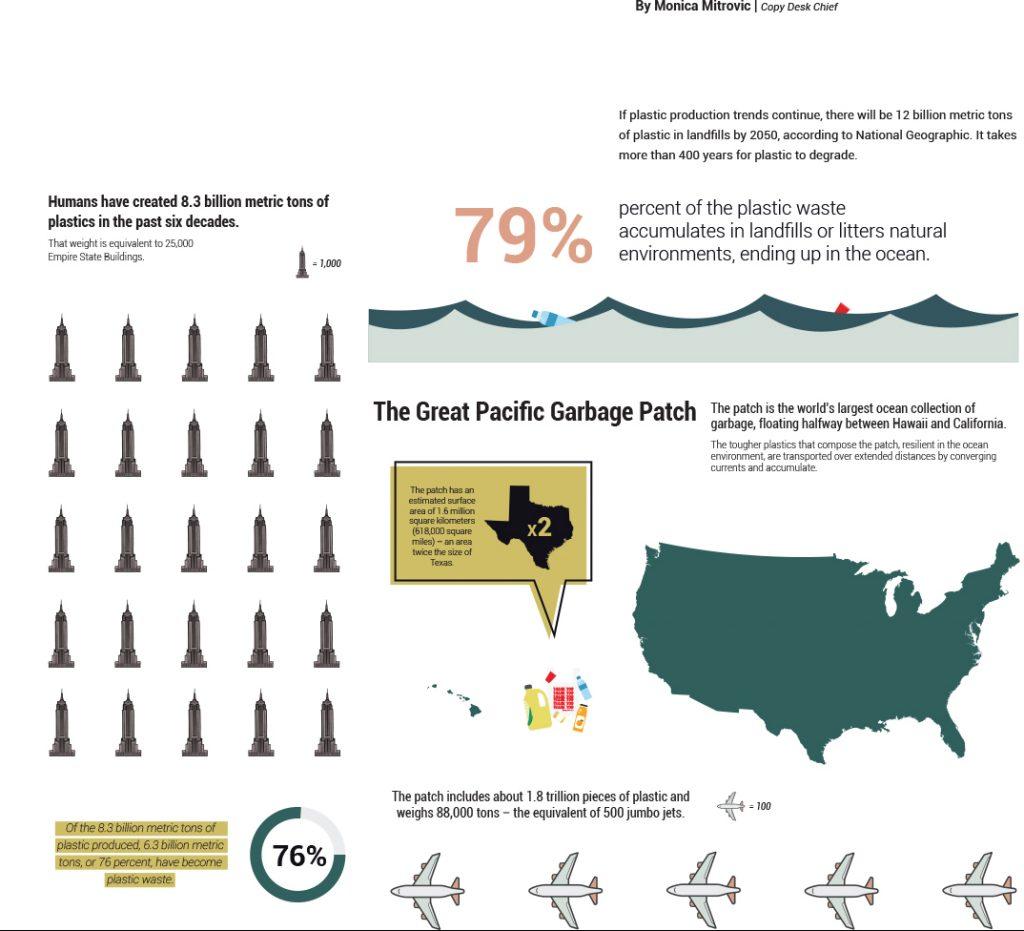 The Trashionista Fashion Show got the crowd's attention with outfits made from recycled materials. People cheered as the models walked down the stage to display their outfits. In an email to The Courier, Schweitzer said seven entries were part of the show. First place went to Klarc Joy Vida Hurd, 8-year-old daughter of Elgrie Hurd, social sciences adjunct faculty. Guiguine Bolomo, a student, won second place.
"I think Earth Day Fest creates a fun and educational occasion for our students to learn more about the environment, and the Green Pledge shows it's not just a handful of people participating in the process of becoming more sustainable," Alyssa Guidry, a member of Sustainable Brookhaven and Trashionista emcee, said. "It's a whole community."
Used books were given away to attendees by Quality Enhancement Program staff. Many people came by and took the books. The purpose of this was to get people to read more and recycle the books to help save the environment, Patti Johnson, a librarian, said.
Veggie dogs were sold by Green Team members for $2 to introduce Brookhaveans to meat alternatives. Veggie dogs were offered as a way to show that it is possible to give up or eat less meat. This is because meat is a big polluter and is cruel to animals, Lois Wagenseil, reference librarian and co-chair of the Green Team, said. She said she hoped the veggie dogs would sell out like last year. All the money went to the Windmill Garden fund.
Thomas Jefferson Collegiate Academy students also presented projects about sustainable living.
Spin, a bicycle-sharing company, showcased their bikes and explained how they operate. Luke Pettyjohn, a Spin representative, said they want to offer students a more affordable and convenient way of transportation because it is cheap to ride. When people are done with their ride, they can park the bike anywhere and Spin will pick it up and bring it back to campus.
The company placed 10 bikes for renting in the bike rack on the east side of A Building. "They are meant to be permanent," Schweitzer said. "However, like any first-ever program, we will continue to evaluate and coordinate with Spin to make the program as successful as possible."
Schweitzer said, "Earth Day Fest is always fun and exciting." Her favorite part was being able to avoid the rain. "Mother Nature cooperated fully and I'm grateful," she said.