Student government association breaks record
By Barbara De La Hoya
Contributing Writer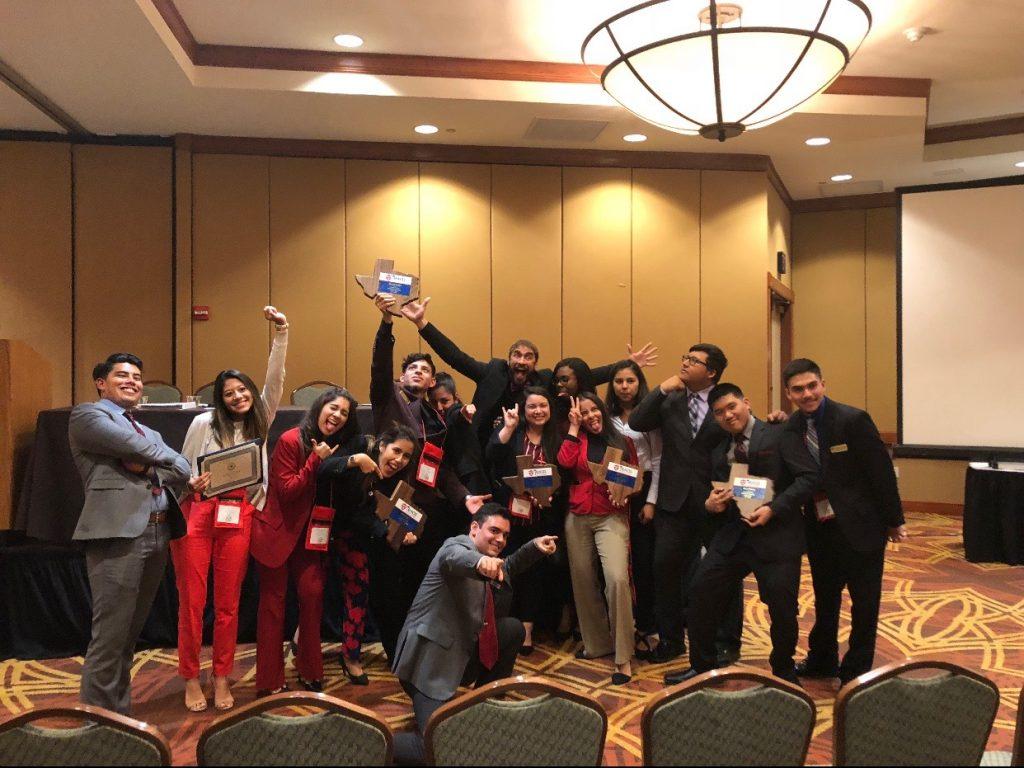 "

BROOKHAVEN SGA 2018 AWARDS
First Place
Scrapbook Award
Most Spirit Award
President School Award
Event of the Year Award
Poetry Award
Essay Award
Sweepstakes Award

Second Place
Video of the Year

"
Brookhaven College's Student Government Association won seven awards at the 2018 Texas Junior College Student Government Association Convention held April 5-8 in Austin.
In an email to The Courier, Esteban Lopez, SGA president, said the primary goal of the convention is to meet student government delegates from all over Texas, network and attend the workshops in soft skills to become leaders.
According to Brookhaven's website, SGA's purpose is to contribute to the college and its students in a variety of ways and to serve as a primary voice for the needs of all students.
"I knew we were winning whenever there was a workshop and [it was] a Brookhaven student that [would] introduce the speaker to the audience," Lopez said. "We were leaders of this convention."
Saul Vasquez, SGA vice president, said they won first place in each category except for Video of the Year Award, in which they placed second.
There were 63 community colleges in attendance, Lopez said."It is extremely difficult to win one of those awards, especially with the amount of competition we had in this year's SGA convention," Vasquez said. The majority of the attendees of the state convention were high school students, and Brookhaven wining the seven awards has set the bar for all colleges in the state of Texas.
The most exclusive award SGA earned was the Most Spirit Award, which is awarded at the end of the convention to the two chapters that show the most spirit and professionalism.
During the convention, SGA members demonstrated leadership and networked with other student delegates. They were recognized when they introduced the conference speakers.
Lopez said he saw all the schools seated at their own tables, but Brookhaven students sat at different tables, networking with delegates from other schools and embodying the TJCSGA spirit. 
The Scrapbook Award was the most exciting of all the awards they won because it was the most competitive, Vasquez said. The students spent a vast amount of time and resources on this particular award. They felt anxious as their scrapbook was displayed for everyone to see. "We ended up winning the award, which made us extremely happy and proud of the work we put into the scrapbook," Vasquez said. 
Brookhaven's SGA won the TJCSGA President School Award, meaning Brookhaven will host next year's TJCSGA convention. The responsibility will fall in the hands of the president-elect Maria Tovar and vice president-elect Carlos Valbuena. Tovar and Valbuena already have the responsibility and knowledge of SGA functions, Lopez said. 
Students interested in joining SGA to be a part of next year's convention should attend the regular meetings that are held.