Basketball legends face off in record book
By Kweisi Brown
Contributing Writer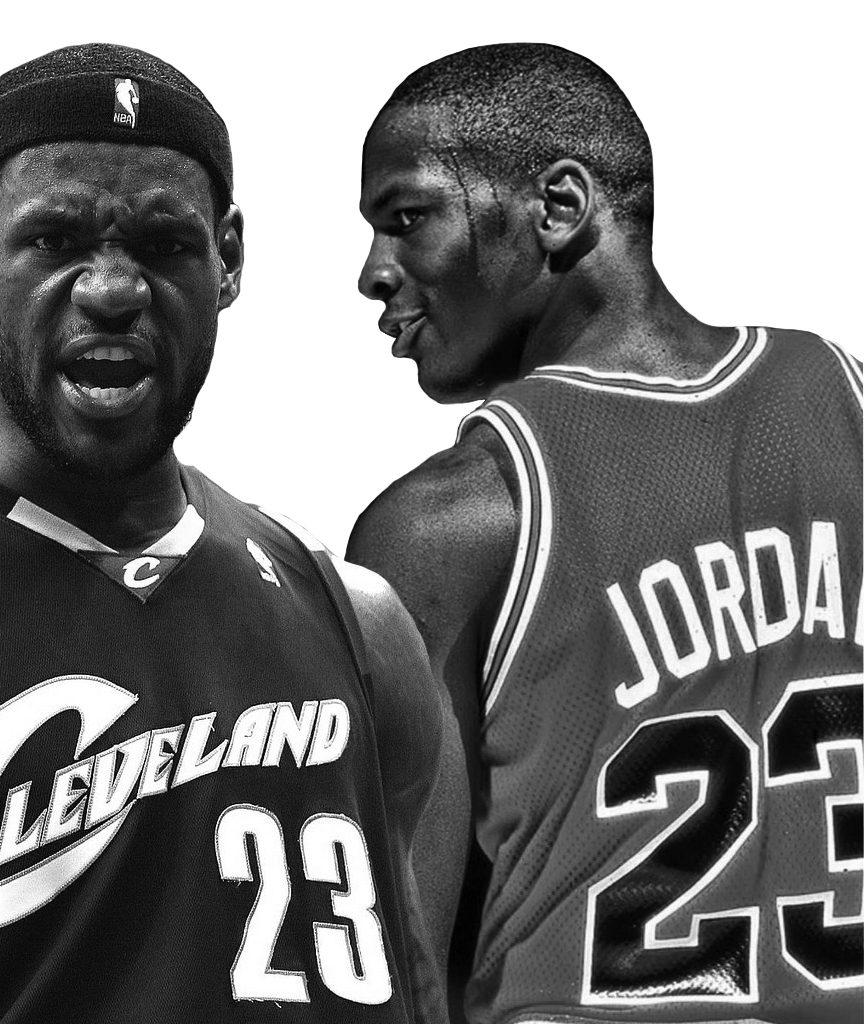 LeBron James tied NBA legend Michael Jordan's record of scoring double digits in 866 consecutive games when the Cleveland Cavaliers beat the Charlotte Hornets 118-105 on March 29.
James plays small forward and tends to drive to the basket, while Jordan played shooting guard and tended to shoot from mid-range and the three-point line.
Some people can argue over stats, championships and clutch time, but Jordan might be the better player.
RINGS
According to theringer.com, a sports and pop culture website, Jordan won six championships during his career while James has won three so far. James won his titles in the last six years and his NBA Finals record stands at 3-5. Jordan's finals record stands at 6-0.
Stephon Smith, Brookhaven College Career Development Center office assistant and basketball enthusiast, said Jordan faced great teams, such as the Portland Trail Blazers, Phoenix Suns and Seattle SuperSonics to win the NBA Finals.
STATS
According to theringer.com, Jordan is almost certainly the greatest scorer to play basketball. He led the NBA in scoring for 10 seasons, more than anyone else who has played 15 or more seasons. In the 1986-1987 season, Jordan averaged 37.1 points per game when nobody else in the NBA cracked the 30-point margin. He shot a lot, leading the NBA in usage rate for eight seasons. He was remarkable and efficient, finishing his career with a .497 field goal percentage. Nobody in the league shot as well as Jordan.
James has only led the NBA in scoring once in his career, averaging 31.4 points per game in the 2007-2008 season. 
Jordan had 39 career 50-point games, while James has 10. However, James has been an effective shooter with his shooting field goal percentage. He's also shot more 3-pointers per game than Jordan.
CLUTCH
When it comes to clutch time, Jordan is king. He wasn't shy to get his team back in the game to win. Jordan lived up to the hype, making 9 out of 18 clutch shots in the playoffs during his career. The 1991 finals clutch shot he made in Game 3 versus the Lakers gave the Bulls a 2-1 lead in the series.
James has never had a memorable winning clutch shot, but during Game 7 of the 2016 finals, he was a menace, according to theringer.com. He made 37 points to win the 2013 finals, according to HuffPost. In 2016, he scored 27 points as part of a triple-double after being down 3-1 against the Golden State Warriors for the Cavaliers to win the NBA championship, according to ESPN. He became the first player in NBA Finals history to lead in points, assists, rebounds, blocks and steals while playing on a team to rally back. Jordan never went to a seventh game because he always finished the job in six, according to nba.com. 
Smith said he feels like James is scared of the clutch moment, whereas Jordan was not. When it comes to the last play, James will probably shoot a jump shot because he doesn't want to go to the free-throw line, he said. Jordan was given the ball during clutch time because he scored.
DIFFERENT ERAS
Kevin Hurst, Brookhaven athletic director, said it is difficult to say who is better because both players dominate in different eras. Hurst said Jordan is the best of all time because he grew up watching him. "LeBron is a freak athlete," Hurst said. "He's doing things built like a middle linebacker that NBA players normally don't do."
Hurst said most polls will place the two among the top three in every category, making it difficult to determine who is better. Hurst said the generation before him would probably claim Wilt Chamberlin as the best player, Hurst's generation would claim Jordan and younger generations claim James.
Chris McGill, head basketball coach, said James has all the records, but McGill grew up watching a different era of basketball too. He said Jordan is the better player of the two. However, he considers Oscar Robertson the best. "But now I'm like, 'Geez his triple doubles are history now because of Russell Westbrook,'"McGill said. Jordan had the ability, like James, but he does not think anyone's ability surpasses Jordan's.
McGill said players are judged on how many championships they have. "Yeah, that's all good and dandy that you've been to seven straight finals, but you haven't won seven," McGill said. "[LeBron] won three."