DCCCD provides trips across world
By Elena Walker
Arts & Culture/Social Media Editor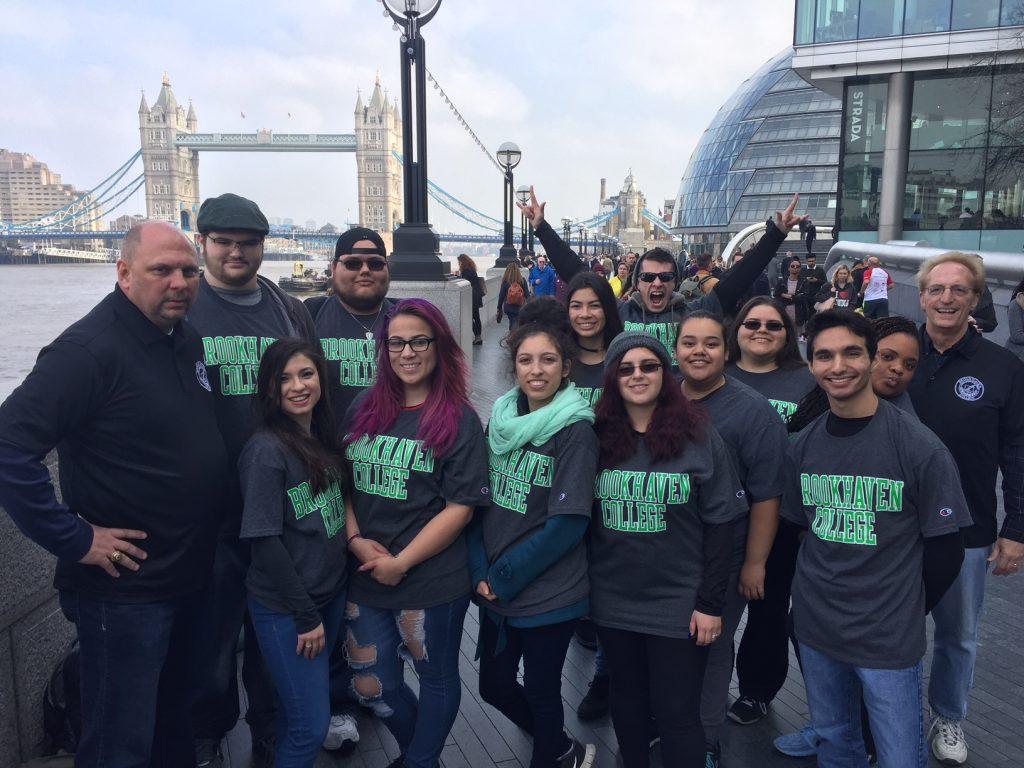 Study abroad trips give students the opportunity to travel the world and make memories. The Dallas County Community College District has a variety of study abroad trips scheduled between May through August.
The trips cover a wide range of subjects and interests from biology to art to language. Destinations for 2018 include England, Spain, Italy and Japan, according to dcccd.edu.
Grant Sisk, interim project manager for the DCCCD's Office of Global Economic Development, said, "The best study abroad experiences are held in locations that enhance the learning experience."
A well-designed study abroad course pairs course content with visits to sites that are significant to the subject of the class. For example, Sisk said, visiting The Globe Theatre reconstruction, a theater built by Shakespeare's play company, or Stratford-Upon-Avon, which was once Shakespeare's home would have a greater and longer-lasting effect on students than learning from a tablet at home.
Each trip focuses on a different subject. Some of the trips may be available for credit. DCCCD's study abroad programs are open to all enrolled students, regardless if the program is offered by their home college, according to dcccd.edu.
COSTS & BENEFITS
Employers, particularly those in Dallas, value the skills students learn and hone while studying abroad, Sisk said. Employers recognize those students are more accepting of people from other countries. He said students who study abroad are generally more well-rounded than those who do not.
The cost of each trip depends on the destination and duration, as well as the activities students will engage in, Sisk said. "The average amount a student will spend on a study abroad trip ranges from $3,500-$4,000," he said. Study abroad trips are planned as early as a year in advance, he said.
BROOKHAVEN TRIPS
According to dcccd.edu, Brookhaven's art metals class will travel to Dundee, Scotland during Summer I.
Students will need to enroll in problems in contemporary art (ARTS 1170) and art metals I workshop (ARTS 2341), Natalie Macellaio, art metals professor, said. 
The courses have one week of on-campus class before traveling to Scotland for 18 days. Students will work in studios at the Duncan of Jordonstone College of Art and Design, or DJCAD, creating small-scale sculpture and jewelry pieces based on the design of DC Thompson Comics, which is printed in Dundee, Macellaio said. 
"The trip to DJCAD will be $2,000, plus the cost of Brookhaven tuition and their flight," Macellaio said. The cost includes room and board, meals and all excursions, she said. 
"The students will also be touring the cities of Dundee, Edinburgh and Glasgow," Macellaio said. "We will be going to museums, artist studios and the DC Thompson Print Press."
Not all trips are credit-based. Brookhaven's Criminal Justice Club will take a field trip to London May 12-22. In an email to The Courier, Michael Freeman, criminal justice program coordinator, said 13 students will travel to London.
These trips are designed to give students opportunities most tourists do not have. "In the past, we have been invited to a briefing by the London Metropolitan Police, visited and sat in on court cases at Old Bailey Courthouse, London Police River Patrol and various other places that a regular tourist would not have access to,"Freeman said. The seven-day trip to London is being offered at about $2,300 and a 10-day trip to London and Scotland is being offered at about $2,800, he said.
Brookhaven's nursing program is also planning a pediatric nursing clinical trip to Ecuador, but the trip is pending approval as of press date.