CEO continues to impact lives online
By Kaniece Tell & Ravyn Adams
Contributing Writers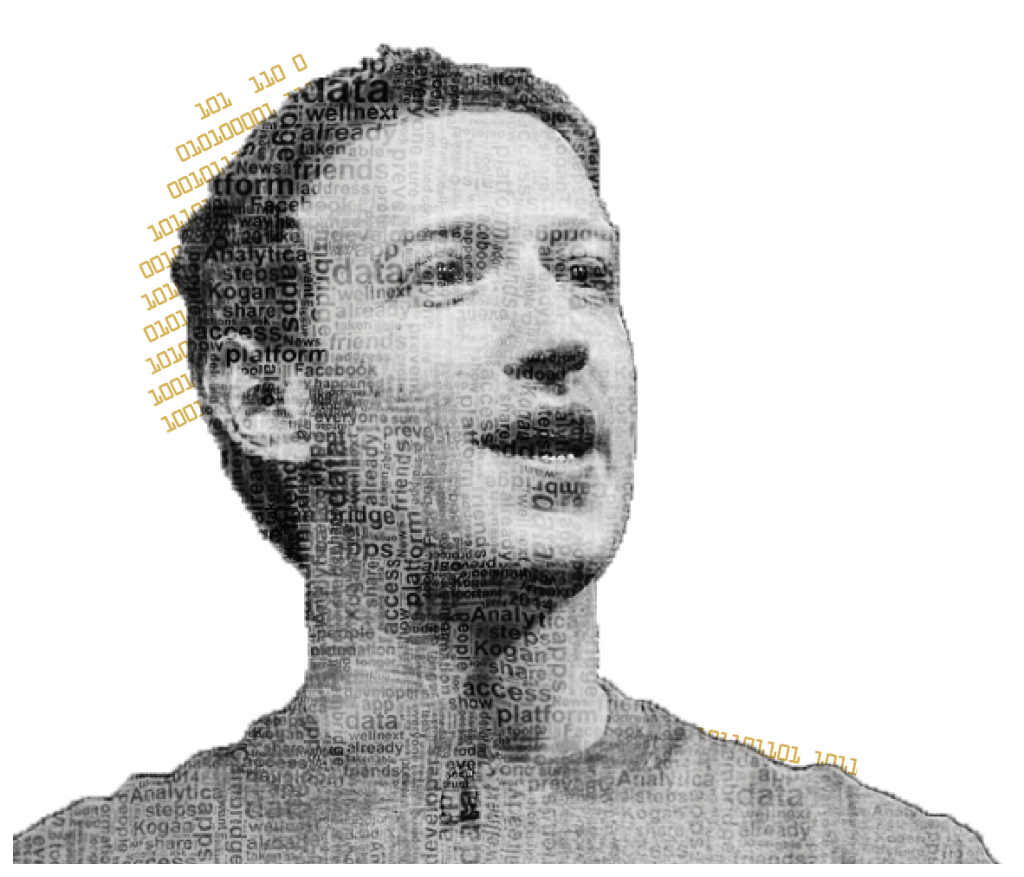 Facebook CEO Mark Zuckerberg sat before Congress to explain his company's handling of user information. The young billionaire sat in a special cushion and wore a suit and tie – a stark contrast to his usual gray T-shirt and blue jeans.
Zuckerberg, who is used to making decisions that affect Facebook's more than 2 billion users, answered questions on seemingly wrong decisions that led to the exposure of 87 million of its users' private information.
ZUCKNET
Zuckerberg developed an interest in computers at an early age. At 12, he used Atari Basic to create a messaging program he named ZuckNet, according to technology news website recode.net. Zuckerberg's father used the messaging system in his dental practice, so that his receptionist could tell him of new patients. The family also used ZuckNet to communicate within their home.
"It was basically our little network, inside the Zuckerberg home, and it was fun," Zuckerberg said in an interview with recode.net. "Basically, that was the predecessor to probably a bunch of different social software ideas that I explored over time."
To keep up Zuckerberg's interest in computers, his parents hired David Newman, a private computer tutor, to mentor him.
According to biography.com, Newman said it was hard to stay ahead of the prodigy, who began taking graduate courses at nearby Mercy College at the time.
Zuckerberg studied at Phillips Exeter Academy, a preparatory school in New Hampshire, where he excelled in fencing and literature, earning a diploma in classics. However, his interests in computers did not diminish. He continued to develop new programs. Among them was Synapse Media, an early version of Pandora. Companies such as Microsoft and AOL expressed interest in buying Zuckerberg's media player and hiring the teen before graduation. However, Zuckerberg declined all offers.
COURSEMATCH & FACEMASH
He enrolled at Harvard University after graduating in 2002. By his sophomore year, Zuckerberg became the go-to software developer on campus.
While at Harvard, Zuckerberg created two popular programs, CourseMatch and FaceMash. CourseMatch helped students choose their classes based on the course selections of other users. FaceMash, which quickly became popular, compared the photos of two students and allowed users to vote on which one was more attractive. FaceMash was shut down by Harvard administration after university officials deemed it inappropriate.
Zuckerberg's programming skills caught the attention of three Harvard students, Divya Narendra and twins Cameron and Tyler Winklevos. The trio enlisted Zuckerberg's help on their social networking site, Harvard Connection, which was designed to use Harvard's student network to create a dating site for the Ivy League school's elite.
THE FACEBOOK
Zuckerberg abandoned the group and joined classmates Dustin Moskovitz, Chris Hughes and Eduardo Saverin to work on his own social networking site – The Facebook.
The new site allowed users to create their own profiles, upload photos and communicate with other users.
The group ran the site out of a dorm room until June 2004. Zuckerberg dropped out of college after his sophomore year to devote himself to Facebook full-time. He also moved the company to Palo Alto, California.
By the end of 2004, Facebook had 1 million users.
After receiving a $12.7 million capital boost from Accel Partners in 2005, Facebook, which at the time was only available to Ivy League students, granted access to other colleges, high schools and international schools. That helped push Facebook's membership past 5.5 million users by December 2005.
Noticing the emerging social media site, companies sought to advertise to Facebooks growing membership.
Zuckerberg refused buyout offers from companies such as Yahoo! and MTV Networks, and instead focused on expanding the site.
ROAD BLOCKS
In 2006, Zuckerberg faced the creators of Harvard Connection, who claimed their social network idea was stolen. Zuckerberg later apologized after incriminating messages showed he intentionally stole Harvard Connection's intellectual property. The two parties reached a $65 million settlement, though the legal dispute continued until 2011.
In 2009, the release of Ben Mezrich's book, "The Accidental Billionaires." Mezrich faced critizism for his use of invented scenes, re-imagined dialogue and fictional characters to present Zuckerberg's story. Mezrich sold the rights of the story to screenwriter Aaron Sorkin, for "The Social Network."
Zuckerberg objected to the film's narrative saying the details were inaccurate. "It's interesting what stuff they focused on getting right; like, every single shirt and fleece that I had in that movie is actually a shirt or fleece that I own," Zuckerberg said at a 2010 start-up conference. "So there's all this stuff that they got wrong and a bunch of random details that they got right."
Zuckerberg always wears the same gray T-shirts and denim jeans to work. He says dressing the same way allows him to focus on the more important decisions at work, according to The Independent.
"I really want to clear my life to make it so that I have to make as few decisions as possible about anything except how to best serve this community," Zuckerberg.said.
"I'm in this really lucky position," Zuckerberg said. "And where I get to wake up every day and help serve more than a billion people. And I feel like I'm not doing my job if I spend any of my energy on things that are silly or frivolous about my life."
LIKES
In 2010, Zuckerberg was named Person of the Year by Time magazine, and Vanity Fair placed him at the top of its New Establishment list, according to biography.com. He was also ranked No. 35 on Forbes 400 list with an estimated net worth of $6.9 billion, beating out then-Apple CEO Steve Jobs.
Facebook had its initial public offering in 2012, which raised $16 billion – the biggest internet IPO in history. In May 2013, Facebook made the Fortune 500 list.
By 2017, Zuckerberg's wealth was estimated as $67 Billion, according to CNBC.
Zuckerberg has used his financial success to fund several philanthropic causes including donating $100 million to save the Newark Public Schools system in New Jersey. In 2010, he signed the Giving Pledge, in which he promised to donate at least 50 percent of his wealth to charity over his lifetime. "With a generation of younger folks who have thrived on the success of their companies, there is a big opportunity for many of us to give back earlier in our lifetime and see the impact of our philanthropic efforts," he said.