Russian tech companies mislead internet community
By Morgan Hanson
Opinions Editor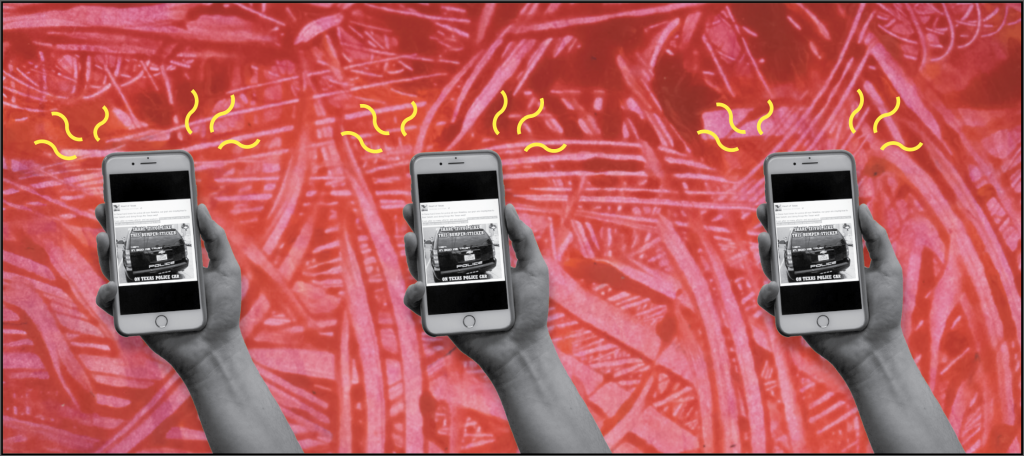 In 2016, a hard-conservative Facebook page, Heart of Texas, advocated for Texas to secede from the U.S. Although it was littered with grammatical mistakes, the page garnered 250,000 followers, at one point eclipsing follower count of official Texas Republican and Democrat pages combined, according to The Washington Post.
The page was a Russian front, operated by a troll factory, the Internet Research Agency, or IRA, in St. Petersburg, Russia.
The page successfully organized a rally, called Stop Islamization of Texas to take place May 21, 2016, outside of an Islamic Center in Houston. Another Russia-linked account, United Muslims of America, organized a counter-protest, the Save Islamic Knowledge rally, at the same time and place, according to Business Insider. "What neither side could have known was that Russian trolls were encouraging both sides to battle in the streets and create division between real Americans," Sen. Richard Burr said during the Senate Intelligence Committee Nov. 1, 2017.
"I think they were just trying to do this for disruption," Charles Cadenhead, a Brookhaven College information technology professor, said. "Some people just want to watch the world burn." He said it is difficult to know what should be done about online misinformation because any individual could operate in the same way. "What is the difference between Russia doing this and me doing this?" Cadenhead said. "It would be a little harder for me to do this because I don't have the economic means, but I guess that just means I would have to work a little harder."
On April 3, Alex Stamos, chief security officer of Facebook, issued a press release indicating the removal of 70 Facebook and 65 Instagram accounts linked to the IRA, as well as the pages and ads linked to the accounts. According to the statement, 95 percent of the pages' contents were in Russian, and targeted a Russian-speaking audience.
A Pew Research poll found that most U.S. adults are against the idea of the government taking steps to restrict the spread of false information online. Fifty eight percent said freedom of information should be protected even if fake news could be published. However, the same poll found that people are more open to tech companies acting to stymie the flow of misinformation, with 56 percent in favor of tech companies combating the online propagation of false information.
"Fake information is very dangerous," Cpl. Vikki Ethington, a Dallas County Community College District police officer at Brookhaven campus, said in an email to The Courier. She said what makes fake news dangerous is when consumers fail to verify what they hear and see.
"It is kind of a complicated situation," Bruna Evangelista, a Brookhaven student and Career Development Center office assistant, said. "Depending on how the government steps in, it is going to affect the freedom of speech. I do think the government should do something, but it should have limits." Fake news is something she is worried about. She said she is not always sure if what she sees online is factual or not. "It is kind of hard for us to know what is fake and what is not, but it does affect the country as a whole. And it does affect the way other countries see us," Evangelista said.