By Ravyn Adams
Contributing Writer
— COLUMN —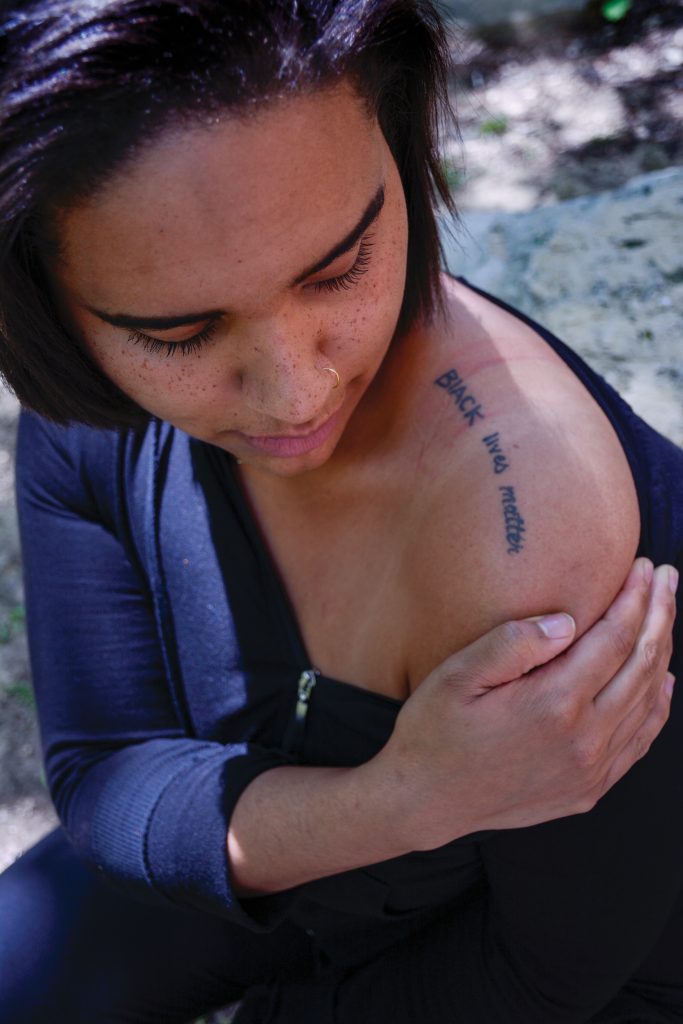 How many of us read something online and go on to repeat it to someone else? What about stopping to fact check in between? While most of society turns to the internet for updates in their community, many don't double check the accuracy of the information.
Black Lives Matter was founded by Opal Tometi, Alicia Garza and Patrisse Khan Cullors in 2013 as a social justice group dedicated to the liberation and political equality of black people worldwide, according to blacklivesmatter.com. Black Lives Matter aims to address a world of anti-blackness, institutionalized racism and police brutality.
The group can be found on Facebook using the username @BlackLivesMatter, as well as @blklivesmatter on Twitter and Instagram. They are verified on both Facebook and Twitter and have over 167,000 followers on Instagram. The group often addresses fake accounts attempting to portray themselves as official, calling them out on Twitter by writing fake in large red letters over a screenshot of the account.
Although verified and having more than 320,000 likes and 325,000 followers on its Facebook page, BLM is still the target of many internet trolls hoping to bring in extra cash. The largest BLM page on Facebook was recently found to be a fake, according to CNN.
The page was traced to Ian Mackay, an Australian citizen, according to CNN. He registered dozens of websites associated with black rights and the issues around its community, including the Facebook page.
The page, which was up for more than a year, attracted attention and suspicion from Cullors. She reported the page in hopes of getting it removed months ago, according to CNN. Facebook did not delete the page.
However, the page was removed after CNN contacted the page owner, according to BBC.
The page had almost 700,000 followers – more than twice the official BLM page – and had transferred some of the $100,000 it made to Australian bank accounts.
"Anybody can fake a page, it's as easy as creating a new email address," Charles Cadenhead, Brookhaven College information technology professor, said.
DILIGENT CONSUMERS
As of August 2017, journalism.org reported that 67 percent of Americans got their news from social media.
As readers, we must be dedicated to finding the most accurate and updated information available. In the age of fake news, there's never such a thing as too safe.
As an active supporter of Black Lives Matter, news like this only breaks my heart because I see it lessening the movement in the eyes of many. For a movement that is so heavily opposed and faces challenges of racial bias, funding and bad publicity, we can't afford this kind of misfortune. With so many people often proposing All Lives Matter as an alternative, this will only add fuel to the fire that BLM isn't credible.
For many, the news has brought about mixed feelings for the movement, causing supporters to grow feelings of hatred and anger toward the community. Tyler Harding, a Brookhaven College student, said he did not follow the page, but isn't surprised it wasn't real. "No one takes BLM seriously now and this just made it worse," he said. "We'll keep being the butt of everyone's jokes."
This incident, more than anything, should serve as a reminder to not trust everything we see online. Be an informed reader and be diligent.