Theatre Brookhaven to present life of Jesus through music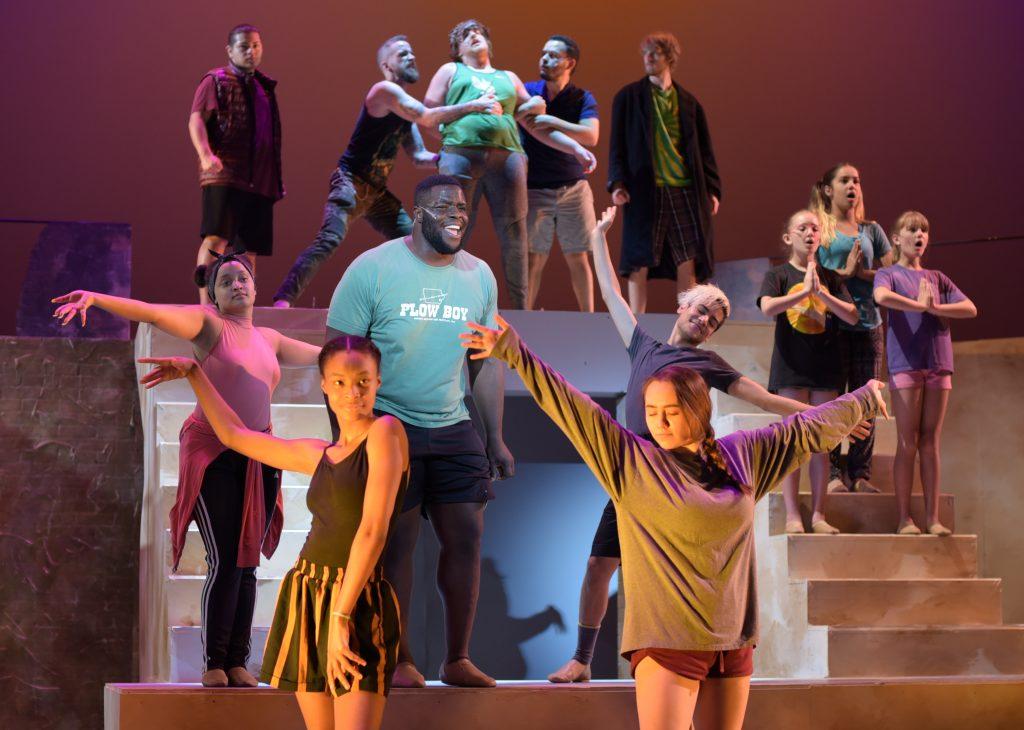 By Christina Hill
Contributing writter
The Brookhaven College School of the Arts will bring religion and theater together with a production of Andrew Lloyd Webber's "Jesus Christ Superstar." The production, which will be presented July 12-22 in the Performance Hall, will continue Theatre Brookhaven's long-standing tradition of staging a musical in the summer.
Admission will be free, though donations of canned goods and hygiene products are suggested, Darise Error, theater department chair and director of the play, said. Donations will benefit Brookhaven's food pantry, The Cave.
"This play focuses on the biblical story of the final week in the earthly life of Jesus Christ," Error said.
Most of the cast and staff are Brookhaveans. The cast of 24 includes elementary, theater and dance students, as well as alumni.
Zachary Judah, a student at the University of North Texas, will portray Jesus, said viewers can expect this production to be different than other renditions of the musical. The audience will witness Jesus' miracles and him being risen from the dead in three days. "I'm most excited for the show in general," Judah said. "It's one of my dream roles and I'm finally getting to live it out."
Hans Grim, a music director for Fort Worth Independent School District, said a '70s vibe is to be expected reflecting the time when the musical was written. Grim will be the music director for Brookhaven's production.
"It has a funky style, and we won't be changing any of that," Grim said. "It's kind of like a rock concert and is referred to as a rock opera. … There's nothing that beats watching this kind of thing live. It's worth coming in and cooling off during the summer and watching a show."
"Expect to see a great show with amazing music, dancing, singing and acting that will raise lots of passion and emotion," Micki Saba, a Brookhaven dance instructor, said.
The musical will bring a plethora of emotions. "We call it whiplash," Kiana Haynes, a dancer and Brookhaven student, said. "There's parts where you'll be against God and parts where you'll be like, 'Yeah, let's do this.'"
Error said rehearsals are going well. Two of the more technical dances are complete, and singers began rehearsing in early June.
Error said she has prepared for this musical for a long time. "I have wanted to do this show for 30 years," she said. "So, while rehearsals started at the end of May, you could say I've been working on it for three decades."
"Theater, in particular, helps gentle society, brings people together for an 'in the same room, at the same time' experience," Error said. "It makes you think about things you might never have considered. It lets you feel, and it also aids in the processing of thoughts and feelings."
"Jesus Christ Superstar" will be presented July 12-22 with showings at 7:30 p.m. Thursdays, Fridays and Saturdays, and 2:30 p.m. Sundays.