Catch president, get free Subway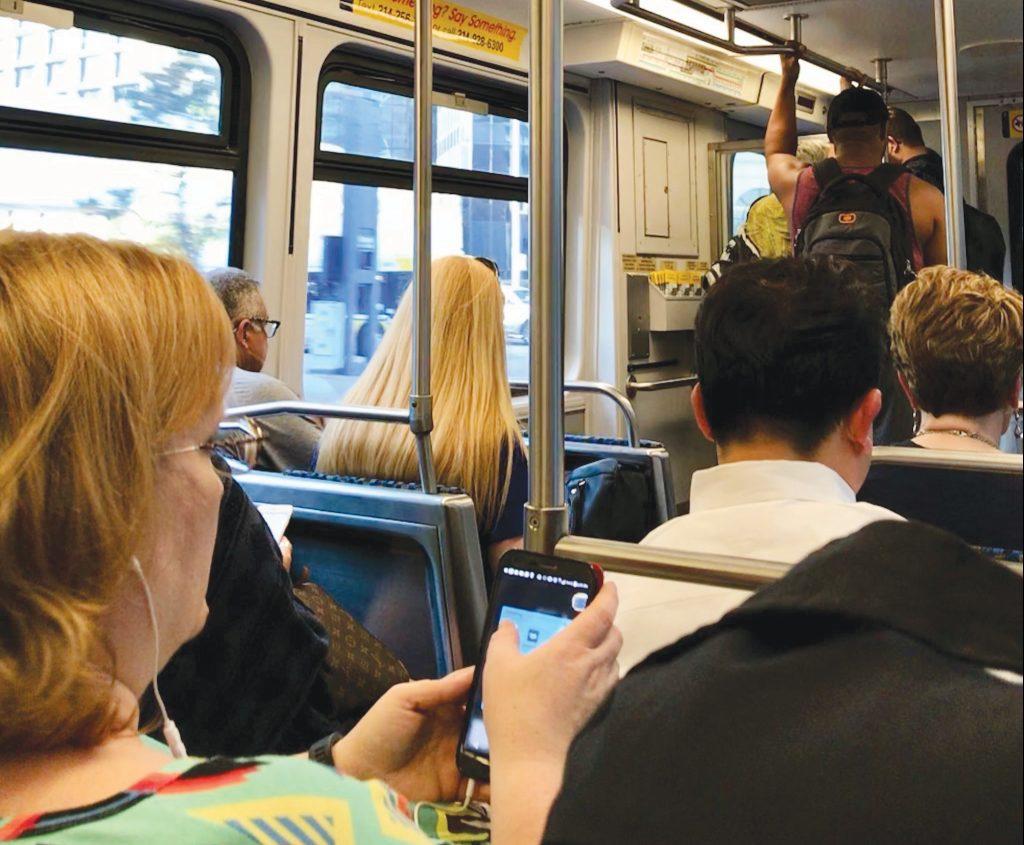 By Leah Cook
Arts & Culture Editor
"If you see me riding DART, call me out," Thom Chesney, Brookhaven College president, said. He is offering to buy Subway, or something similar, for any student who catches him riding DART. Chesney will take selfies with students as proof of the transit nab.
He said he rides DART frequently, particularly when traveling into downtown Dallas.
Chesney said he will not announce his departures through social media, but he did offer a hint. "The best way for me to get caught would be if on one of the days I'm going downtown for a board meeting, there were students who were going to the board meeting," Chesney said. "Because they wanted to see our board of trustees at work."
Board meetings are held at 4 p.m. on the first Tuesday of each month, in the district office located at 1601 S. Lamar St., unless otherwise specified.
However, students looking to score an endless sandwich supply should know that the offer is not limitless. "Let's not make it a meal plan," Chesney said.
In the past, Brookhaven students have attended board meetings to speak about topics that affect them, such as changes in tuition and textbook prices, Chesney said. Students have added their voices to broader issues such as the implementation of campus carry laws.
DCCCD offers a program providing a free DART GoPass to students enrolled in six or more credit hours or 96 contact hours in the Fall/Spring and 48 contact hours in the Summer for continuing education, according to dcccd.edu. The incentive aims to save students money, solve commuting problems and reduce environmental damage.
Chesney said he hopes the DART GoPass program will help students complete their degree more quickly without missing out on the opportunity to attend classes due to lack of transportation.
DART GoPass is not exclusive for traveling to college. Once enrolled in the program, students can use the GoPass app on their smartphone to ride any DART bus or train for free until the last day of the last month of the semester, according to the district's GoPass FAQ page.
"All your DART adventures will also be environmentally friendly," according to the DCCCD GoPass program description.
Cities are increasingly turning to public transit systems to ease congestion and limit the environmental strain of carbon emissions and burgeoning urban sprawl.
According to the American Public Transportation Association, public transit saves over 4 billion gallons of gasoline annually, eliminating 37 million metric tons of carbon dioxide from being spewed into the atmosphere every year.