Tech world offers user new reality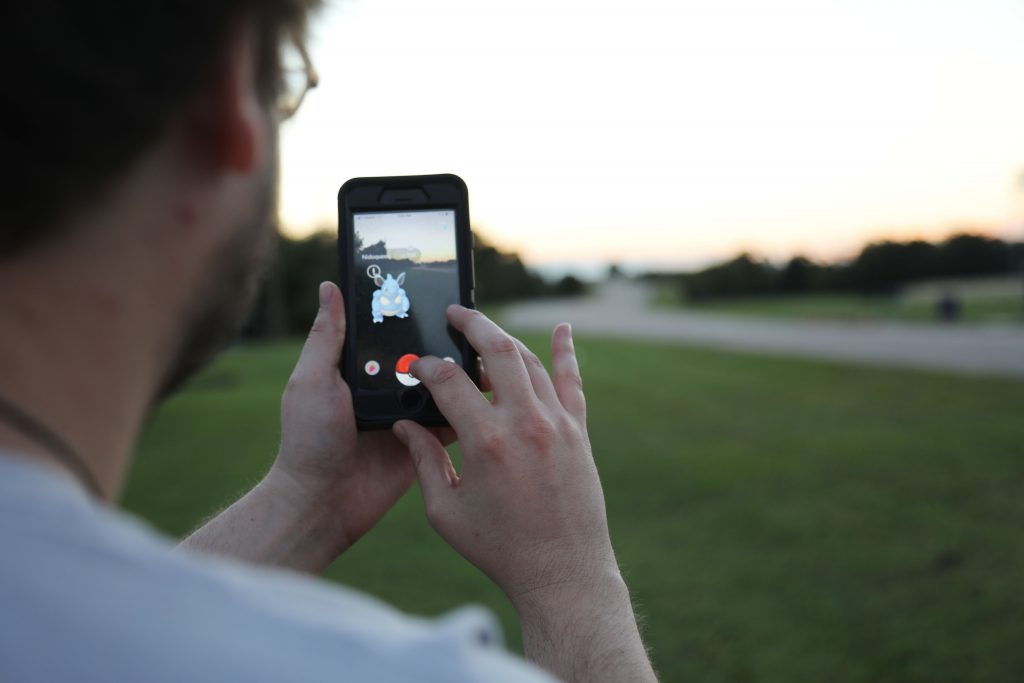 By Leah Cook
Arts & Culture Editor
Tech users can enhance how they experience the world through the use of augmented reality, or AR, technology. According to Forbes, AR technology overlays virtual objects onto a real-world environment. This is generally done through the use of optical devices such as contact lenses or glasses.
However, recent developments in smartphone technologies have allowed companies such as Apple and Google to incorporate AR features into their new devices and bring the technology to more people.
"As a consumer, we hear about lots of stuff about [virtual reality]. We don't hear a lot about AR," Charles Cadenhead, Brookhaven College computer information technology professor, said.
Virtual reality, or VR, immerses the user in a "fully artificial digital environment," according to Forbes. The experience is described similar to being inside a game or computer-generated world where the user can interact with objects through the use of control devices.
As VR technologies have evolved, they have made way for AR which makes use of the user's surroundings to offer data or other forms of interaction.
Users may use AR-capable devices such as their smartphones to obtain information about objects or locations that can be captured through the device's camera.
In the summer of 2016, software company Niantic launched "Pokemon Go," a mobile game for iOS and Android smartphones that allows players to capture virtual pocket monsters in their surroundings.
According to CNET, "Pokemon Go" pushed AR into the tech industry's conversation. Cadenhead said the AR developments made possible by "Pokemon Go" are exciting.
Cadenhead said the success of "Pokemon Go" is not just from AR technology that makes players interact and get outdoors, but also its mass appeal. "If you find anything that's popular enough, you're going to have that mass interaction," he said. "You have to have mass buy-in, you have to have a lot of people doing it."
"The idea is that maybe one day, we'll have something that we can wear – face mask glasses, whatever – that … you can do all sorts of things [with]," he said.
Cadenhead said AR's future is a wearable transmitter continuously communicating information through the overlay. AR devices may point users to products they may be interested in or help them fix plumbing and mechanical problems by relaying a professional's instructions through digital mediums, he said.
"Give it five years, and we're going to start seeing companies do that. We're going to start seeing things take off," Cadenhead said.
Tech companies such as Google's Alphabet, Facebook and Apple are reinvesting in their own AR technology in response to the success of "Pokemon Go," according to the Wall Street Journal.
Niantic recently bought Matrix Mill, a tech company founded in 2017 by scientists from University College London, according to Variety. "We are building deep neural networks that can infer the complete 3D information about the surrounding world from one or more cameras," according to nianticlabs.com.
The acquisition may mean the development of an AR overlay in the game that can interact with real world objects.
Cadenhead said once AR technology becomes small enough to wear, it will become as popular as VR.
On Oct. 10, tech startup company Magic Leap, held its developers conference to announce that its first standalone AR headset, the Magic Leap One, was available to U.S. customers.
Magic Leap One began with a small library of games and apps including Wayfair Spaces, a furniture-layout shopping app and an experimental augmented audio app from Sennheiser, according to CNET.
In its latest update to the its iOS operating system, Apple incorporated AR features that allow users to take measurements of real-world objects through its camera, according to their website. In its June 4 keynote presentation at its Worldwide Developers Conference, company executives and third app developers presented multi-user apps that take advantage of the user's surroundings or use game elements to create an interactive world that can be manipulated through a user's iOS device.
Niantic, on the other hand, is currently exploring alternate gaming devices for "Pokemon Go." At the 2017 D.Live conference, Niantic CEO John Hanke said "The cell phone is great, but the [user interface] is not perfect. It's not the ideal interface for getting information into our minds."
In a recent development, Atheer Inc., a leader in enterprise augmented reality solutions, introduced the world's first augmented reality management platform. The aim is to help enterprises tackle the velocity of business, product and technology change and the massive complexity of running large, at-scale operations, according to tenlinks.com.