Beloved TV character should stay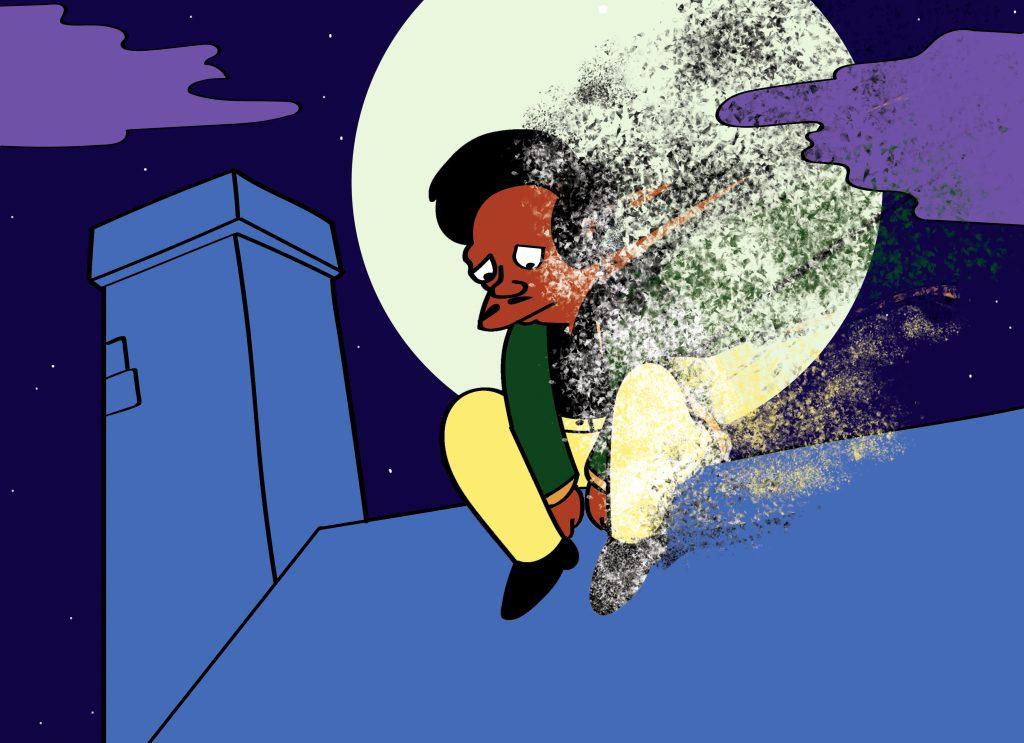 By Eriana Ruiz
Multimedia Director/Photo editor
There has been recent talk of "The Simpsons" character Apu Nahasapeemapetilon being written off the show due to its controversial portrayal of Indians.
Apu is an Indian immigrant who is the owner of the Kwik-E-Mart convenience store in Springfield. Apu has been part of the animated show for almost 30 years, but recently, some audiences are questioning the use of the character.
Adi Shankar, an Indian-American producer, said he received the news about the character's status from two people who work on the show and a third person who works with "The Simpsons" creator Matt Groening, according to CNN.
But I don't think Apu should be erased, despite the controversy.
If you get rid of Apu, why not just get rid of the show altogether? "The Simpsons" features other characters that stereotype various ethnicities, such as Fat Tony, an Italian-American mobster; Groundskeeper Willie, a Scottish immigrant; Bumblebee Man, a Spanish-speaking TV star and Krusty the Clown's father, Rabbi Hyman Krustofsky, among many others.
The point of using these characters in the show is for humor.
In his documentary, "The Problem with Apu," stand-up comedian Hari Kondabolu said when he was younger, Apu was the only TV character Indians and South Asians could look up to. He makes a good point, but television has changed since then.
Since Apu's creation, many actors of Indian descent have stepped in front of cameras, allowing audiences to broaden their view of Indian culture.
There are many TV shows with characters that give audiences a new perspective. These characters include Sayid Jarrah (Naveen Andrews) from "Lost," Kumar Patel (Kal Penn) from "Harold and Kumar," Kelly Kapoor (Mindy Kaling) from the U.S. adaptation of "The Office," Tom Haverford (Aziz Ansari) from "Parks and Recreation" and Abed Nadir (Danny Pudi) from "Community."
These are examples of characters that can be funny without being "offensive."
CULTURALLY CORRECT
When asked about the possibility of killing off the character to stop controversy, Kondabolu said, "The idea of killing the Indian immigrant [off the show] is also upsetting."
In an interview on "The Late Show with Stephen Colbert," Hank Azaria, the actor who voices Apu, said, "I'm perfectly happy and willing to step aside or help transition it into something new … It not only makes sense, it just feels like the right thing to do to me."
If the character needs to change, then this is the perfect way to deal with the situation. Apu could be transitioned into something less offensive, or he can be represented in a new light. Rather than getting rid of him, the show's creators should make Apu look the way his angry critics want. Give him a culturally appropriate makeover to adhere to today's politically correct standards.
"I really want to see Indians [and] South Asian writers in the room, not in a token way, but genuinely informing whatever new direction this character may take," Azaria said.
UPDATE HIM
In 2016, during season 27, "The Simpsons" tried to address this in the episode "Much Apu About Something" by introducing Jamshed, or Jay, Apu's Indian-American nephew (Utkarsh Ambudkar). Ambudkar voiced the character without an accent. In the episode, Jay bashed Apu's character by calling him stereotypical. Episodes that call out character stereotypes can help audiences improve their idea of specific characters while still keeping the show's humor.
Earlier this year, Shankar launched an online competition in another bid to fix Apu, according to The Hollywood Reporter. Shankar challenged his YouTube subscribers to write a script which "in a clever way subverts [Apu], pivots him, writes him out or evolves him." He said he would make the winning episode and post it on his YouTube channel, which is known for parodies and fan films.
Writing Apu off the show is a huge overreaction. Rather, pivoting or evolving the character is a better way to handle the situation.
"The Simpsons" executive producer Al Jean, who has been with the show since it first aired in 1989, tweeted: "Adi Shankar is not a producer on 'The Simpsons.' I wish him the very best, but he does not speak for our show."
Viewers do not know whether Apu will be written off any time soon, but producers can still allow their TV characters to grow into something less offensive.
Although some see Apu's character as culturally insensitive, I hope he will stay in Springfield. Apu, thank you, and please come again.