Brookhaven collects donations, gifts for domestic violence victims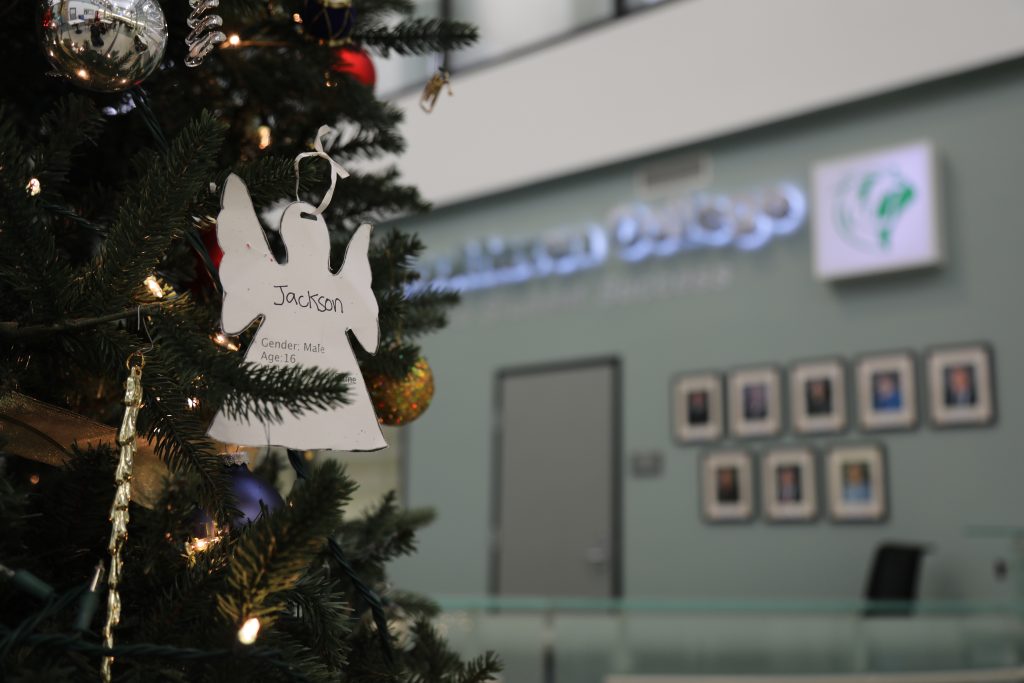 By Karla Estrada
Staff Writer
For the eighth year, the Brookhaven College Student Government Association is collecting gifts and donations to benefit the Genesis Women's Shelter. SGA set up an Angel Tree to collect gifts for women and children who are being assisted by the shelter.
The shelter supports domestic violence victims by offering them support and resources, according to genesisshelter.org.
In an email to The Courier, Elena Amaya, SGA coordinator, said it is a tradition to help the shelter. "Genesis Shelter is growing and we are glad to be able to help during the holiday season to make the children feel loved," she said.
"We give the opportunity to our students and staff to be grateful for what they have and make a difference by giving something to a person," Maria Fernanda Tovar, SGA president, said in an email to the Courier.
This year, the tree had 41 angels, Amaya said.
The angels were put up Nov. 19. Within two days, all the angels were taken, Brian Borski, director of the Office of Student Life, said.
Although all the angels have been taken gifts and donations can still be dropped off in the OSL office in Room S201 until Dec. 7, Borski said. Extra gifts are encouraged because sometimes the ones picked up are not returned, he said. Gifts and donations should not be wrapped.
Borski said he loved to look down at the tree from the second floor and see Brookhaveans read the angels and decide which one to pick. It is a chance to do something for the greater Dallas community and those who would not have the greatest Christmas, he said.