#MeeToo movement unearths harassment in breastaurants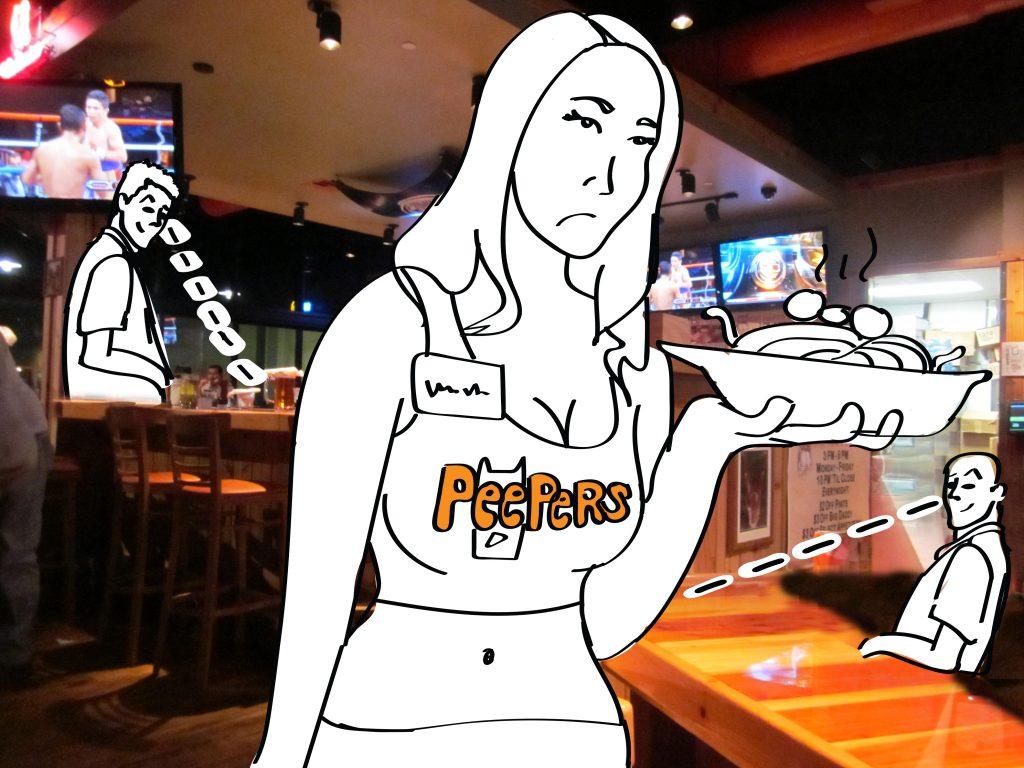 By Thao Nguyen
Opinions Editor
Last year, #MeToo gained traction worldwide as women began to share their sexual abuse stories on social media. One year later, women continue to be objectified in the food service industry.
In 2006, Tarana Burke, a social activist, started the Me Too movement as a way to help survivors of sexual violence, according to the New York Times. Over the years, #MeToo has transformed into an anti-sexual assault and harassment movement.
One would think that the explosion of the #MeToo movement last year raised awareness about sexual harassment, but there are still establishments such as Twin Peaks and Hooters that make money by objectifying women. These establishments, also called breastaurants, make their female servers dress up in a sexy way to attract more customers.
Edleeca Thompson, a Brookhaven College humanities professor, said: "I don't like that women are objectified in that way. Personally, I don't agree with it, I don't support it. I think the culture has to change. When people start to voice their disapproval on things like that, the voices just have to get louder and louder."
Thompson teaches a class on women's contribution to American history, culture, society and arts. She said the reason why places like Hooters and Twin Peaks are still around is because people are patronizing them. They have a market and customers who are willing to support the concept of objectifying women.
Dallas' strip club industry is legal, which means that if people continue to patronize and support it, they will stay in business.
Lauren Keuning, a former student who worked as a Twin Peaks waitress for five years, said it is clear what these women are getting into when they work at these establishments. All prospective employees must sign an employment contract that outlines the expectations and requirements of the job.
"Overall, the restaurant industry has a lot of sexual harassment, not just in these establishments," Keuning said. "With Twin Peaks and Hooters, to say that what they do on a daily basis is part of the #MeToo movement and is like degrading women, I don't think that's fair, but if there's stuff that happens beyond that is sexual harassment. 100 percent."
While she worked at Twin Peaks, Keuning said the managers handled sexual harassment situations acting in a professional manner and always stood up for their employees. If she got harassed by a customer then they would kick that person out.
Vu Bui, a student, said he works at a restaurant and sees some of his female co-workers dress sexier to get more tips. He said it is sad that our society has created a mindset that encourages women to act or dress a certain way to make money in the food service industry.
"I think people should understand that sexual harassment does happen often in this industry," Bui said. "Whether it's intentional or not, our society has created this mindset for both the customers and servers. I hope there's something we can do to stop the harassment in this industry toward both male and female servers."
Thompson said: "I think the bandage has been ripped-off and now people have started to realize that all these things are happening and we'd better take action. That's a good thing that it motivated people to make a change in some way and the #MeToo movement has been a voice for women to stand up for themselves."