New pizza hits cafe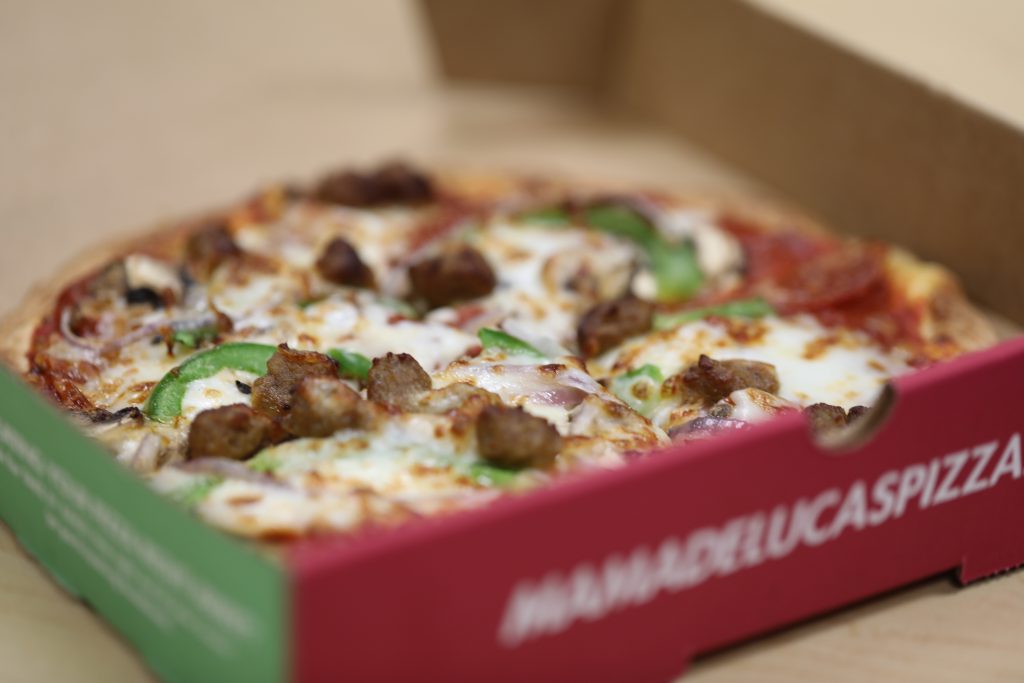 By Matthew Brown
Opinions Editor/Copy Editor
Subway employee Dennard Glover turned to point at the new tomato-red menu behind him, explaining it to a student across the counter. Glover is one of two new employees hired to help run Mama DeLuca's, Brookhaven College's all-new pizza restaurant.
The addition expands the range of dining options available to Brookhaven College students, staff and faculty in the TreeTop Café.
"It's going to give us variety," Garry Hodges, Brookhaven College facilities director, said. "We have a contract with [Subway] throughout the district, so we can't just say 'Let's bring in McDonalds or Whataburger.'"
The Mama DeLuca's counter was added to the campus Subway over the winter break and was dishing out hot pizza, wings and pasta on the first day of the spring term.
"The pizza and wings have been the most popular items," Glover said.
Subway has been rolling out Mama DeLuca's restaurants at existing Subway locations since 2010, according to CSP Daily News.
Mama DeLuca's freshly-baked pizzas replaced the frozen and flatbread pizzas previously served at Subway. The pies and pasta are made the same way as Subway's sandwiches: the dough is stretched on-site and baked to order, and sauce, cheese and toppings are added at the customer's request.
Other changes the renovation brought include a new digital soda machine that dispenses more types and flavors of soda than the old one as well as some tweaks to the menu at Subway.
Hot dogs will no longer be served, Justin Cameron, the owner of the franchise, said. Nachos may stay if demand for them continues.
Cameron said he owns another Subway franchise at a Tarrant County community college, but not one on any of the other Dallas County Community College District campuses. However, the Subway locations at North Lake College, Mountain View College and Richland College have also gained Mama DeLuca's restaurants.
Miscommunications between the school and Subway's contractors caused the renovations to drag out for over a year, Hodges said. The room housing the Subway was expanded, but the Subway itself lay untouched for months, and a change in the franchise's ownership further complicated things.
Due to a minor hiccup in the city permitting process, the Subway and Mama DeLuca's closed the Friday and Monday after they opened for the term, but have both since re-opened.