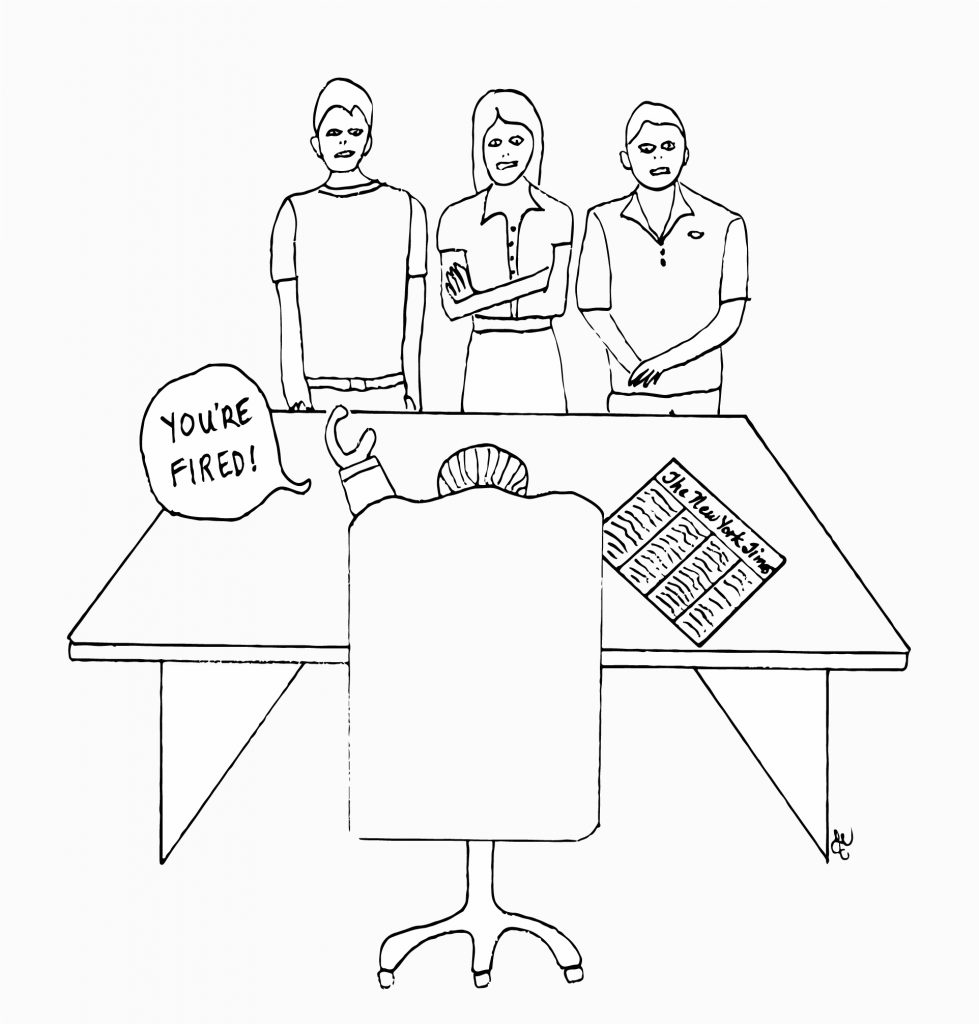 Thao Nguyen
Web Editor
Since announcing his candidacy for president ahead of the 2016 election, President Donald Trump has been outspoken on his stance against illegal immigration and as he goes on about the issue, his own, Trump National Golf Club, have been employing immigrants, many of whom are not legally allowed to work in the U.S.
According to The New York Times, managers at Trump's organization were aware of the legal status of some of these employees, but kept them on the payroll for years. At least one supervisor helped a worker obtain forged documents.
Emma Torres, an Ecuadorean immigrant, worked at the Trump National Golf Club in Bedminster, New Jersey. She said staff members were asked during the election to give their personal information, including Social Security numbers, to the Secret Service for security clearances.
"Torres said she had used a fake Social Security number when she applied for her job," according to The New York Times. She immediately talked to a human resources employee about the problem. She said the employee told her it was not an issue. "'It's OK. No problem.' She scratched me off the list," Torres said.
On the campaign trail, Trump said his organization used E-Verify, the government's web-based employee eligibility check system, for "just about every job." However, in an interview with HuffPost, his son Eric Trump said the family business hadn't enforced E-Verify throughout their family-branded golf courses and resorts yet.
It wasn't until The New York Times broke the news about the workers that they started being fired.
We can be certain that some people working for Trump were fully aware of their employees' work authorization status, or lack there of.
"This is bogus. People have been there for 12, 13, 14 years," Anibal Romero, an attorney for the employees, told The Associated Press. "One had the keys to Eric Trump's bedroom."
Employees who were fired met with Eric Quinn, the general manager and a human resources executive, according to The New York Times.
They were told their paperwork did not pass inspection after an audit and ordered them to leave the site immediately. "People were getting fired on the spot, no warning, no nothing. No time to find a job," one worker, who declined to be named, said.
Victorina Morales, who worked as a housekeeper for five years at Trump's golf club in New Jersey, told The New York Times she was not the only worker at the club who was in the country illegally.
Morales left her job two days before a New York Times report was published to campaign for the rights and fair treatment of people who are not authorized to work in the U.S. The report revealed that the Trump Organization had been employing illegal immigrants for years.
Democrats invited Morales to attend Trump's second State of the Union Address, according to HuffPost. She accepted the invitation and said, "I am going to raise my voice for all of us immigrants."
According to Business Insider, Rep. Bonnie Watson Coleman, who represents New Jersey, said: "Immigrants by and large are hardworking, trustworthy and skilled people who simply want to work and build better lives here. For years these kinds of people were loyal and dedicated enough to be Trump Organization employees."
Coleman said she hopes President Trump will finally acknowledge the real face of immigrants in this country – women and children fleeing violence; law-abiding, taxpaying people who would do almost anything to be Americans, according to The New York Times.
"I'm not scared to show my face," Morales said, speaking in Spanish. "I am not speaking for me. I'm speaking on behalf of millions of undocumented immigrants who live in the United States."