Students influence businesses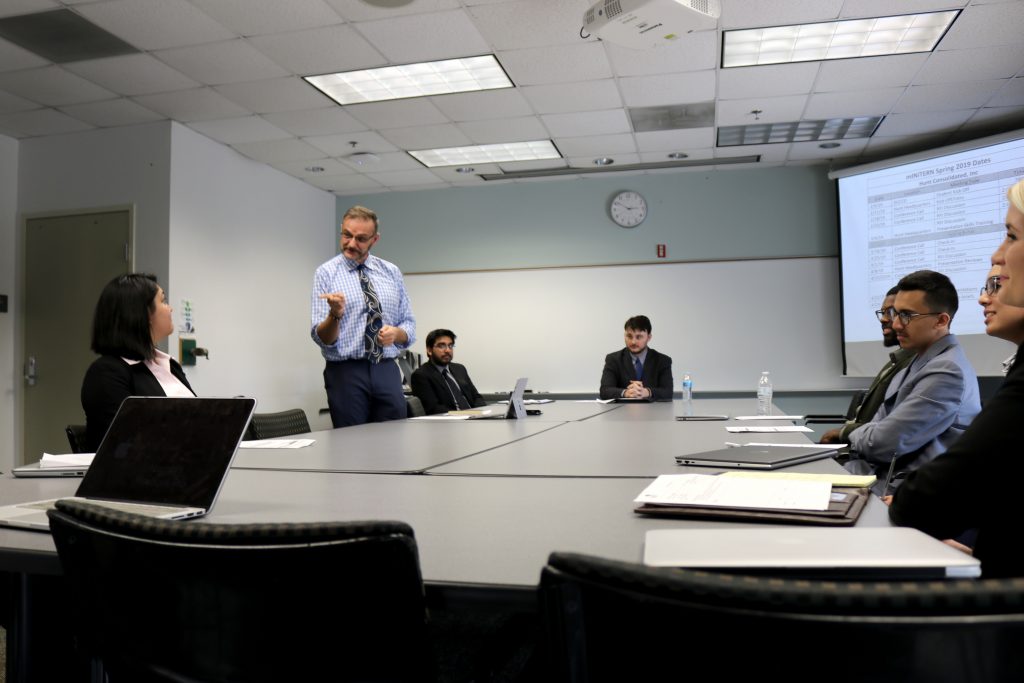 By Celeste J. Colon
Senior Staff Photographer
A group of seven student Dallas County Community College District students will participate in a short intership program designed to increase their marketable skills.
The mINiTERN, internship program, provides students with real-world business interaction and problem-solving skills. Students selected will participate in team projects, conduct research and hold meetings to provide solutions and recommendations to companies involved in the program.
Jason Treadway, director of the STEM Institute at DCCCD, said, "We consistently hear from industries that students entering the workforce lack soft skills, such as problem solving, communication, collaboration and time management." The mINiTERN program instills these soft skills to provide students with an advantage.
"Life is too short to be intimidated to try something out of the ordinary for your character," Victoria McIlveene, a participating student, said. "If you have the confidence in yourself and are willing to learn, nothing should hold you back from an opportunity that could better your school and work career."
Georgina Martinez, another participant, said, "Everything that is unknown can be scary, but it can also be a great opportunity to grow personally and professionally."
Each semester for the past five years, DCCCD and Hunt Consolidated, Inc. have partnered to create fundamental team projects involving case studies that could influence the company's future. The students conduct research and hold preliminary meetings. At the end of the 10-week mINiTERN program, students propose solutions and recommendations directly to the company.
Hiring supervisors selected seven DCCCD students, five from Brookhaven.
McIlveene, a dual student at Brookhaven and Texas A&M-Commerce, discovered the internship program while in mathematics professor Michael Bailey's calculus class. She applied, knowing the program would offer her opportunities that would be difficult to find on her own. "When I found out that I was accepted for the internship, I was pleasantly surprised," she said. "I was praying I had a good chance to get it, but I didn't know how many applicants I was up against."
A college education helps students broaden their career possibilities, but in today's competitive world, simply getting a degree is sometimes not enough, according to The Atlantic. Students need to boost their chances of finding employment after graduation through programs like these.
"It's a taste of what it's like to work in the real world," Bailey said. "It's exciting to watch them move from anxiety and nervousness to success and holding themselves in a professional manner."
Programs such as mINiTERN benefit both students and companies. Fresh ideas from new faces can turn a company into a more profitable direction. Students have the opportunity to upgrade their professional profiles and lead in communication in real-world situations.
All students with at least 30 credit hours are eligible to apply for mINiTERN. No in-person interview is required. Students are asked to provide one-paragraph answers to two questions, Bailey said.