BHC to co-host print conference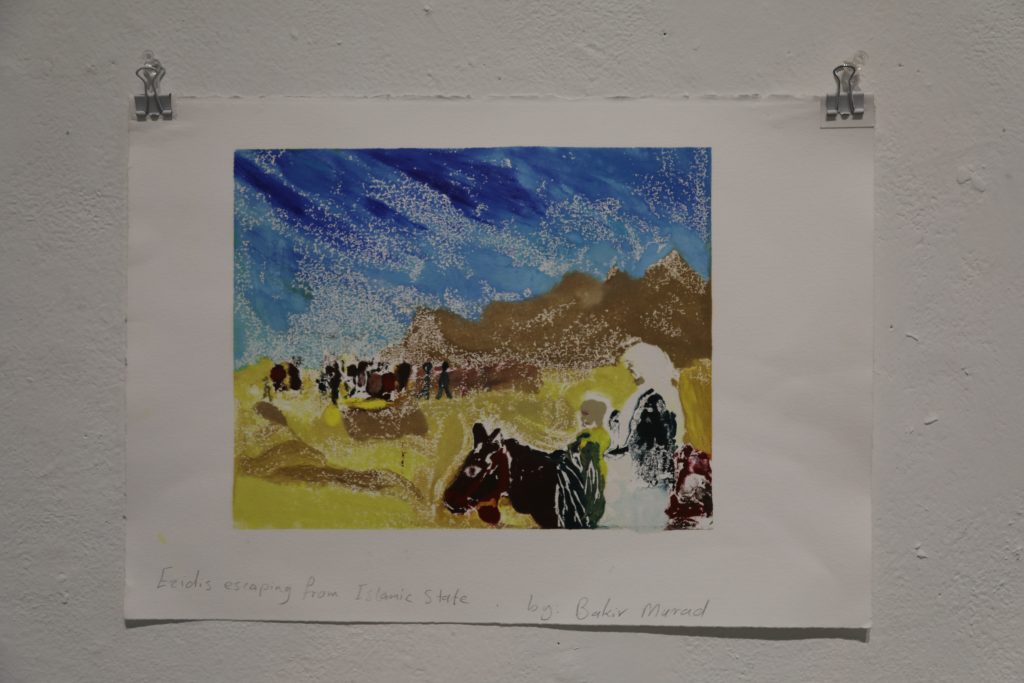 By Stephanie Salas-Vega
Arts & Culture Editor
Brookhaven College, along with four local universities, will host Texchange: SGCI 2019, an annual printmaking conference, March 6-9. The conference is organized by SGC International, an educational nonprofit organization that represents artists of original prints, drawings, books and handmade paper, according to sgcinternational.org.
"Participation by students provides exposure to a tremendous amount of current work in [printmaking] through exhibitions and the open portfolio event, as well as technical demonstration, panels, lectures, discussion groups and the like," David Newman, gallery director and printmaking adjunct faculty, said.
The conference will take place at the Fairmont Dallas hotel with programming at Brookhaven, University of Dallas, University of North Texas, The University of Texas at Arlington and Texas Christian University. On-site registration will be available each day of the conference. Times for each day and location vary.
Brookhaven will host awards, keynote speakers, demos, exhibitions, open portfolio and special events, according to SGC International's website. All demos and exhibition receptions at Brookhaven will take place 1-3 p.m. March 8.
Judy Youngblood, an emeritus professor of art at UNT and SGCI 2019 Printmaker Emeritus award winner, will present a solo exhibition, "The Effects of Time and Weather," for the duration of the conference in the Forum Gallery.
Nancy Willis's "Conflict Zones – Bridging Communication Through Printmaking" exhibition is on display in the Studio Gallery as part of the conference. The prints are a collaboration between Willis and a group of Yazidis from Northern Iraq who created monotypes about their daily lives.
Printmaking and art professors, instructors, lecturers and faculty from different colleges across the country will give demonstrations at all supporting sites, with two happening at Brookhaven.
"An Acid Boiler Litho Splat," presented by Dusty Herbig, associate professor of art and director of Lake Effects at Syracuse University, will demonstrate a boiler etch, an etch that will cause an immediate effervesce on the surface of stone, with an approximately 100-drop per 1 ounce formula.
The "Lithography on Clay: Layers, Textures and Images" demo will be presented by Adam Knoche, a Brookhaven ceramics adjunct faculty. His demonstration will include lithography techniques to produce and develop textures and images on clay.
"Through my demonstration, students and attendees will gain a new perspective of how other mediums such as clay also use traditional printmaking techniques," Knoche said. This will be his first time demonstrating at the conference, he said.
Attendees will also present their work during an open portfolio event 11 a.m. to 2:30 p.m. March 9 at the Regency Ballroom in the Fairmont Hotel. This event is be free and open to the public.