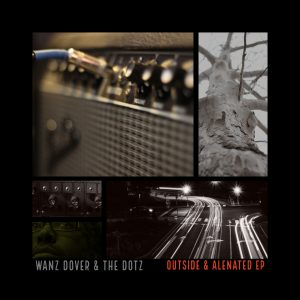 By Jacob Vaughn
Managing Editor/Music Editor
[email protected]
Wanz Dover, a local music writer for the Dallas Observer and former Brookhaven College student, released his first rock EP in four years called "Outside and Alienated."
During his break from rock, Dover focused on techno, electronic and ambient music.
He has gone by a handful of names throughout his music career. While experimenting with these other genres, he put out "Humanoid X" with UK-based label Central Processing Unit, and "Magmite," an EP, with Spanish-based Fanzine Records under the name Blixaboy. He also released other EPs and remixes as Jack Dover and self-released his album "Auditory Input Codex."
While a majority of his music can be found on most music streaming services, Dover said his electronic music goes largely overlooked in the states. However, it has still garnered some attention in Europe.
"People here tend to be more open to rock music," Dover said in an email to The Courier. "Despite having far more electronic releases, I am better known for my post-punk and shoegaze musings." He put out his latest group of songs under the name Wanz Dover & The Dotz, marking his return to the rock genre. Before his four-year break, the group performed under the name The Dotz.
Dover studied photojournalism at Brookhaven from 2013-2015. Around that time, he saw a lack of local music coverage. "Rather than complain about it like most local artists, I decided to do something about it," he said. Being in the local music scene for 26 years gives him a unique position of authority on the subject, he said.
"I parlayed my experience at Brookhaven into being a contributing writer for the Observer," Dover said.
As he throws himself back into the arena of performing, Dover said he does not have as much time to cover the local music scene as he used to. However, his byline can still be found in the Observer and a number of local blogs.
Dover plans to release an EP a month for the next year.