Behind the scenes of Amaluna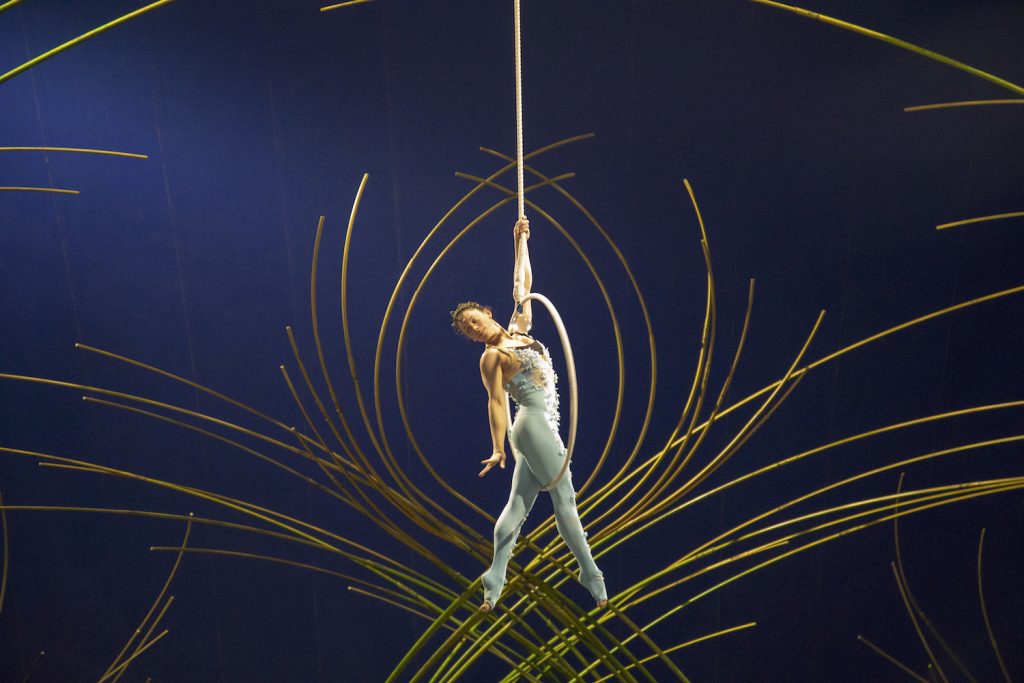 By Jubenal Aguilar
Editor-in-Chief
The world of Cirque du Soleil does not end when the lights under the Big Top turn off and the audiences go home. Artists, crew and staff have much to do to prepare for the next show.
AMALUNA
Amaluna is a mysterious island governed by goddesses. Queen Prospera directs the coming-of-age ceremony for Miranda, her daughter.
In her might, Prospera causes a storm that washes a group of men to the shores of Amaluna. Among them, Romeo, who is to become suitor to Miranda.
Their love unleashes a series of trials that must be overcome if they are to be together.
"Amaluna" comprises a cast of 48 performers – the majority of them female. This lends the production to show off its female mythology in full glory.
"Amaluna" also has the first all-female band of any Cirque du Soleil production. The group plays live music that accompanies the nearly two-hour show each night.
Their voices project across the Big Top and electric guitars synchronize the artists' high-risk, gravity defying acrobatics.
All "Amaluna" artists work in unity to deliver a compelling and memorable story with fascinating feats of human contortion and extreme athleticism.
BIG TOP, ROUND STAGE
Golden yellow and royal blue swirls project 62 feet into the sky to create the iconic, unmistakable look of the "Amaluna" tents.
The Big Top is where the action happens. More than 2,600 spectators can enjoy the show from any of the seats around the circular stage. The stage has a wheels-within-wheels design allowing it to rotate so everyone in the audience can see each performance from every angle. This rotation also adds a level of depth to the scenes as the movement is used to create or close distances and simulate the passage of time.
The Big Top's underside is a royal blue – a color that projects day and night with only stage lights shown onto it.
Above the stage hangs the carousel, a 25-foot ring that rotates 360 degrees. It includes three acrobatic winches that can used simultaneously by aerial acrobats.
[metaslider id="7836″]
MOBILE CITY
"Amaluna" is like a small nomadic city. Mami Ohki, "Amaluna" publicist, said the production used 85 shipping containers to transport nearly 2,000 tons of equipment when they moved from Colombia to Dallas.
The entire "Amaluna" set is moved from city to city – everything that is contained under the Big Top and the other tents that form the traveling circus. As they begin their tour in the U.S., trucks will be used to transport everything. Ohki said.
A total of 115 people, including all of the artists, are part of the "Amaluna" company. The group is melting pot of cultures and nationalities. Among the artists, 17 nationalities are represented with a total of 26 including the crew and all traveling support staff. Thirteen languages are spoken among the cast and crew of "Amaluna," Ohki said.