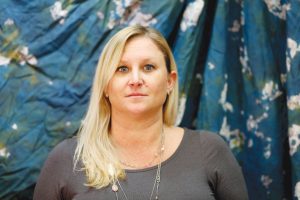 When May rolls around, most students are starting to exhale the stagnant air of the spring semester and starting to inhale the freedom that summer offers. The summer months of June, July and August usually mean no homework, reading, commutes to campus or struggles for a parking space.
However, some students and instructors choose to work in the summer for various reasons. If you are considering taking a summer class, you need to take a moment and consider who you are as a student, what your goals are and whether you can seriously make the commitment.
When I was a student, I loved my summer classes. I could knock out several classes in a short amount of time and see my tally of credits quickly increase. My summer instructors were usually a little more relaxed and my class sizes were smaller, so I felt as if I had one-on-one instruction.
Even when I attended graduate school, I took summer classes. I loved the sense of accomplishment I felt knowing I was that much further along in getting my degree.
As an instructor, I also love teaching summer classes. My students tend to be more motivated. I can try out new ideas for assignments with them, knowing we are all in this process together. Summer sessions go by quickly, so I always feel efficient and productive while I am teaching in the summer. What I like the most about summer classes is that my students don't forget the information because we see each other every day.
I'm sure you are reading this thinking, "Crazy professor likes working in the summer!" The truth is, there are a lot of benefits to taking summer courses.
1. IT'S MORE PERSONAL
If you are in a face-to-face summer class, your instructor knows who you are, when you miss class and whether you're engaged. Instructors have fewer courses and students in the summer, so it's much easier to get to know one another.
You also might make a friend or two. Just last summer, two women in my summer class became friends and planned their fall classes together so they could keep each other accountable in their studies.
Summer sessions force you to get to know your classmates and your instructor.
2. A SECOND CHANCE
A fall or spring semester is 16 weeks long. A lot can happen in 16 weeks that can affect your performance in a classroom. If you struggled during a regular semester, it might make sense to take that course again in the summer. The information is fresh in your brain, which might make you more successful.
I had a student who failed an English course in the spring, and I was shocked when he was in my Summer I class. He came to me the first day and said, "I can do five weeks of class, ma'am. It was the 16 weeks that was a struggle."
Sometimes those traditional long semesters just don't work with our lifestyles, so try a shorter semester. You might just surprise yourself.
3. NO TIME TO FORGET
In a traditional 16-week semester, the time between the end of a Thursday class session and the start of the Tuesday session is a long time. Instructors often become frustrated with students because they have forgotten what we taught them the week before. Assignments are missed, weekends get busy, and the next thing you know, you're failing a class and it's almost finals week. One of the best things about taking – and teaching – a summer class is that we see each other every day. Even if you're in an online class, you have work due almost every day. You never have a chance to forget material or due dates.
The reality of summer sessions is that they move fast. A summer session is not for everyone. You have to be motivated and committed to showing up and doing the work. There is no time for excuses during a summer session.
However, rolling into the fall semester knowing you just knocked out 12 credits or passed a class you previously failed is a great feeling. Be honest with yourself before you sign up.
You never know, you just might love it.