Downtown shooting locks down El Centro College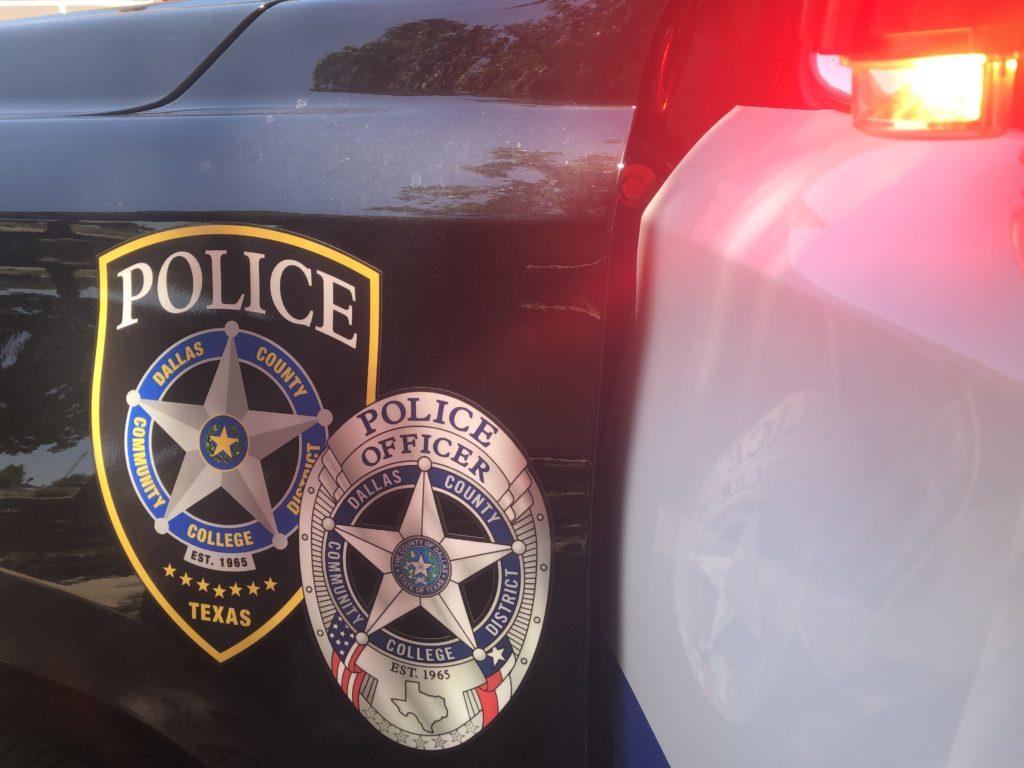 By Jacob Vaughn
Managing Editor/Music Editor
Outside the Earle Cabell Federal Courthouse in downtown Dallas, a man wearing combat gear, glasses and a black mask opened fire with an automatic rifle. In a shootout with Federal Protective Service officers, the gunman, who was later identified as 22-year-old Brian Isaack Clyde, was shot and killed. No one else was injured in the incident which began around 8:50 a.m. June 17, according to The Dallas Morning News.
Forty minutes after the shooting began, the Dallas County Community College District sent out this alert: "El Centro College Intruder Lock-down. Go to nearest room and lock-down. If not at campus STAY AWAY." Two hours later, around 11:40 a.m., DCCCD sent out another alert that said all was clear at El Centro.
In an email to The Courier, DCCCD Chief of Police Lauretta Hill said: "The notification system is essential to push timely information to those effected by the incident. There are several modes notifications are received (the DCCCD app, social media, text, phone call and email). The initial notification was sent at 9:03am but only went to one of the modes of dissemination. Once it was discovered that the push notification did not reach the entire intended audience, the message was sent again to all modes of communication, this is what caused the delay. The District appreciates and understands that timely delivery of notifications is essential and is reviewing its protocols to ensure timely and comprehensive notification in the future."
The Bureau of Alcohol, Tobacco, Firearms and Explosives, along with the U.S. Marshall's Service and the FBI were called to the scene for a controlled detonation of a suspicious device inside Clyde's vehicle. FBI Special Agent in Charge Matthew DeSarno identified the gunman, but still has not released a motive for his attack, according to D Magazine.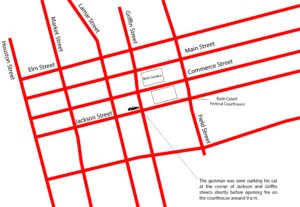 Dallas Morning News photographer Tom Fox witnessed the shooter firing at the courthouse on Jackson Street, taking photos of the gunman as the attack continued, according to the DMN. Fox told the FBI that the gunman parked his 2003 Nissan Altima on the corner of Jackson and Griffin streets. The man in the mask ran from his vehicle, stopped to pick something up off the ground in the street, then opened fire on the courthouse, according to the DMN.